We are the one-stop-shop for your office space offers
Beneath, you find our 3 products, with which we are successful in whole Europe
Office
listing
After the free placement of your office building(s), we proactively search for suitable tenants with our (online) marketing techniques. Rent quickly and only pay in case of success!
Officelisting
Office
planner
We offer a tool that enables prospects to get started with the layout of the space, giving them better insight into the possibilities. The use of this tool has been proven to increase conversion.
Officeplanner
Do you have any questions or just like to get some more information? Plan a digital acquantance with us
During a Skype-meeting we will answer all your questions and we provide you with all the information you need about the successful products. Leave your email address and we will contact you within 1 working day!
These operators and investors are having a benefit from our products
Because they chose for our flexible office solutions
Très bien, surtout la communication. Selon l'expérience de Mindspace, SKEPP est un intermédiaire de qualité proposant des solutions créatives ce qui à mené à la conclusion d'un accord.
A mon avis, SKEPP est l'une des meilleures plate-formes de l'immobilier. Parmi les nombreuses plate-formes, il y en a quelques-unes qui sont très aptes à aborder des prospects qui vous seront utiles. Service au top !
Bonne coopération. Un service très rapide et pratique pour entrer en contact avec des locataires potentiels.
Équipe géniale avec laquelle nous avons eu une collaboration très bonne.
Nous avons toujours eu des échanges très agréables grâce à leurs connaissances du marché, à l'aventure et un suivi actif.
Bien. SKEPP est capable, attentif, rapide et sympa. J'ai de bonnes relations avec chaque courtier immobilier.
Réussi à trouver des candidats locataires perpétuellement et capable à agir rapidement. Très content, car nous avons mis en location de nombreux espaces par le biais de SKEPP.
Personnes agréables et attentives qui font toujours un effort supplémentaire.
Jusqu'à présent, nous sommes très satisfaits de l'aide fournie par SKEPP. Tout le monde est très sympathique, serviable et à notre écoute. Bravo pour le questionnaire par rapport à ce sujet.
Notre expérience avec SKEPP a été très positive, car ils ont identifié de bonnes pistes de locataires éventuels à nos bâtiments. Les locataires potentiels correspondaient à nos attentes et une visite révèle souvent que le locataire est très intéressé. Pour cette raison, Merin reçoit avec plaisir les candidats envoyés par SKEPP.
Toujours joignable, démarche pratique, toujours prêt à apporter leur aide de quelle manière que ce soit, bonnes connaissances du marché (immobilier) et un contact très agréable !
This is how you can collaborate with SKEPP quickly
In 3 steps, you can benefit from Officelisting, Officeplanner and Officemanager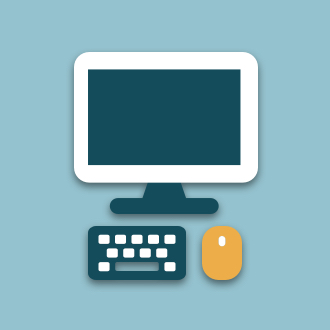 STEP 1
Register your office building(s) free of charge on our platform
STEP 2
We will contact you within 1 working day to discuss the possibilities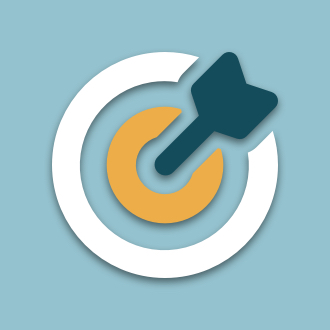 STEP 3
Sign a digital agreement and the collaboration can start!
Most frequently asked questions
For each product, we have listed the most frequently asked questions with an extensive answer
Questions sur Officelisting

As an operator or investor, I want to place my office building(s) on the SKEPP site. How does that work?

First of all, amazing that you have chosen us! After all, as SKEPP, we have many years of experience as an online broker. We have the possibility to promote your office building(s) in the Netherlands, Belgium, Germany, Austria, Switzerland, Spain, France and Poland. In the past year, we have helped more than 3000 companies in their search for office space. With SKEPP, we specialize in the online rental of office spaces through various search engines, online advertising, but also through social media and mailings. Just sign our Officelisting agreement and send us the required information about your building(s). You only have to pay us when we have found a tenant for you! Get more information via info@skepp.com.

Am I, as an operator or investor, tied to SKEPP for a longer period of time?

We understand that you want flexibility. This means that, unlike traditional brokers, we do not request exclusivity. In our opinion, it is really strange to ask for your commitment without having achieved any success. As soon as the Officelisting agreement has been signed, we will start to find a tenant on the basis of "no cure, no pay". The only thing we ask for is a minimum collaboration of 12 months.

How do I place my office building(s) on the SKEPP site?

Very simple, we do it for you! You only have to provide us with information about your property(s), such as rental prices, meters or workplaces and facilities. Our copywriters start immediately to write an attractive and easy-to-find web text. Moreover, they add the current range. The SKEPP photographer will contact you to make an appointment to shoot footage of your building(s). Do you already present your property(s) in Virtual Reality? At SKEPP, we are at the forefront of VR technology in the real estate market. Are you already convinced? Register quickly via info@skepp.com.

Questions sur Officeplanner

I have a tenant who indicates that he/she wants Officeplanner, what now?

All you have to do is let the tenant become acquainted with Officeplanner. This can be done with the online tool that let you or your tenant quickly design the office space virtually. With Officeplanner, you have the choice of the payment options: rent, hire-purchase or buy. This tool can be implemented as a widget on your website or can be accessed via shop.skepp.com. The design proposal gives the tenant a quick insight into the possibilities that the space offers, which increases the chance that they rent the office space. We arrange transport and assembly so that the tenant can enjoy his/her new office and furniture in no time. Are you unable to figure out the design? Our Spatial Designer is happy to help you further!

Are all office spaces suitable for Officeplanner?

Yes, Officeplanner can be implemented in almost all situations, because none of the Officeplanner furniture is permanently attached to the building. The furniture can be moved at all times without damaging the building. However, there are some requirements for some of the furnishments. In the case of a SKEPP Meeting box, the ceiling in the office space must have a height of at least 2.60 meters. Furthermore, a room must of course be equipped with electricity and WiFi. Do you still have office spaces for rent? Sign up for Officeplanner.

What if a tenants wants to rent a larger (Officeplanner) space?

Congratulations on the intended expansion of your tenant! We are happy to make a new design proposal and provide a new lease with the right number of workplaces, an update of the Officeplanner furniture (under delivery & services) and the new rental price. Of course, it also happens that tenants want to decrease the size of their officespace, in this case, you as the landlord have to contact SKEPP. At SKEPP, we are always ready to find the best solution for the tenant and the landlord.

What can tenants choose in terms of Officeplanner design?

A tenant initially makes a choice in terms of Officeplanner style. For example, do you want a trendy and relaxing look (URBAN Scandinavian) or do you prefer a robust and industrial look (URBAN Industrial)? The different Officeplanner styles each have their own sets of furniture. You can completely choose your furniture yourself, within one of these styles. This makes it super simple to make a design for your office space yourself. Do you still find it difficult? Our Spatial Designer is happy to advise you.

What about the Kickback fee in combination with Officeplanner?

You sign a kickback agreement with us that if you make tenants enthusiastic about using Officeplanner, you will receive a percentage of the price of rent, hire-purchase or buy of the Officeplanner furniture.

Can I take a look at a location where Officeplanner is operational?

That is certainly possible! Come and have a look at one of the Officeplanner locations and get to know our products in real life. Contact SKEPP via +31 85 8882339 or info@skepp.com.

Questions sur Officekit

Are my current locks suitable for turning them into a keyless entry?

All locks are suitable for a keyless entry. The keyless entry lock works on bluetooth and is easy to manage in our app. In addition to managing the locks, you can also make a link with an online booking system for the meeting rooms. A meeting room can only be opened using the app by the person who has reserved the meeting room.

Why should I opt for a digital reception?

A big advantage of our digital reception is the flexibility of where you can put it. It is not only easily movable, but it is also a considerable cost saving. You no longer need a receptionist who welcomes and greets the guests in your office building(s).

Who installs the Officekit tech products?

You, as a landlord, do not have to worry about it. We at SKEPP ensure that everything is properly delivered and installed. Perfect, right?

Can I order products separately?

Yes, that is definitely possible! For example, if you are interested in our keyless entry locks, you have the possibility to install ten locks first. If you are satisfied with the locks, SKEPP will provide your entire office building(s) with the keyless entry. If you have more properties in your portfolio, you can also choose to first implement the locks in one office building.

Are my premises suitable for Officekit?

Every office building is suitable for Officekit. The keyless entry locks can be managed in our app. This app offers other options as well. Do visitors come by? They can use a one-time code. In addition, you have hardware data available in the app about your office building, such as the temperature, the humidity level and the CO2 level. Next to the to the digital reception, there is also a payment terminal for lunch. In this way, your company restaurant can easily run without FTEs. In our webshop you will also find furniture equipped for lunch, which fits well with the payment terminal. All combined, there are enough solutions that can be facilitated in every office building!
Votre question n'est pas listée ?