Rent office space Amsterdam Sloterdijk, Naritaweg 215
Facilities
Desk
Internet
Coffee/tea
Meeting space
KVK-registration
Postal address
Kitchen
Parking
Accessibility
Bus stop Amsterdam, Plesostraat

3 mins walk (0.2 km)

Subway station Amsterdam, Station Sloterdijk

8 mins walk (0.6 km)

Railway station Amsterdam Sloterdijk

7 mins walk (0.6 km)

Subway station Amsterdam Sloterdijk

9 mins walk (0.7 km)

Gym

4 mins walk (0.3 km)
Rent at this location?
This is currently available at Naritaweg 215 in Amsterdam Sloterdijk
Available office rooms
Rent immediately

Have you made your choice and do you want to rent this [(flex)workplace / office room / office space]? Prevent another party being ahead of you, do not hesitate and rent it online immediately. Click on the button to rent!

Rental price:

1.000 € /mo.
How many square meters of office space do I need?
About this office
Rent office space at the Naritaweg (Sloterdijk)
Close to NS Amsterdam Sloterdijk railway station is this nice office building. To be precise, the office building is located in the neighbourhood Sloterdijk business park. It concerns an office building that was built in the year 2002 and has a total usable area of ​​4588 m2. At the moment, several financial companies, web designers and consultants are renting an office space in this contemporary office building.
Rental prices, office Naritaweg, Amsterdam
You rent in this office building at a relatively low rent. So you already rent a workplace for only € 275, - per month. For an office space with 2 workstations, you pay € 550, -. However, unfortunately, there is currently no availability, all offices are rented out. But keep an eye on this page, in general, there is a lot of progress in this office building!
Narita Road: WiFi and a manned reception
In this office building at the Naritaweg in Amsterdam, you make use of various services and facilities. So there is a fast WiFi connection available that you can use free of charge. Moreover, the office building has a manned reception. Here they support you with various activities, for example, mail processing or telephone answering. In addition, many places have been created throughout the building where you can relax between activities.
Location and accessibility, Naritaweg, Amsterdam
This office building on the Naritaweg is characterized by its excellent accessibility. Amsterdam Sloterdijk train station is only an 8-minute walk away. Do you prefer to travel to work by car? Then you are at the office in no time from both the A10 and the A5 and the A4. In the vicinity of the office building, you will find many nice restaurants and cafes. For example, after working hours, go for a drink at Grand Café Hermes. This cosy café is only 400 meters away from the office building.
Do you soon also rent an office space at the Naritaweg?
Would you like to rent an office space in this contemporary office building on the Naritaweg or would you just like to take a look? Contact our real estate consultants or plan a guided tour without obligation.
Media
Get a good impression of this office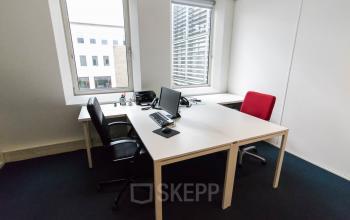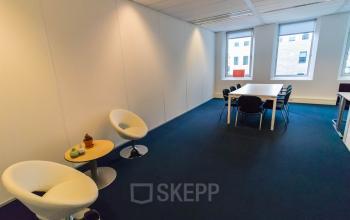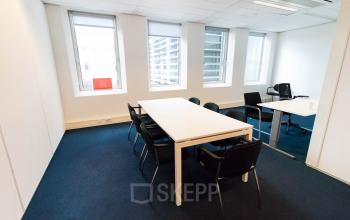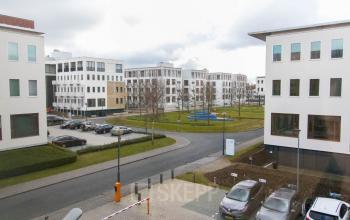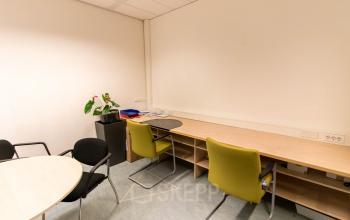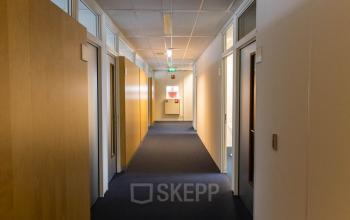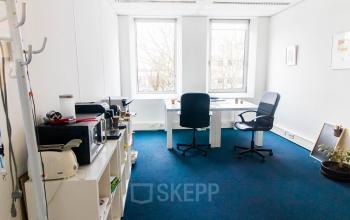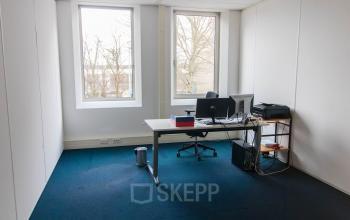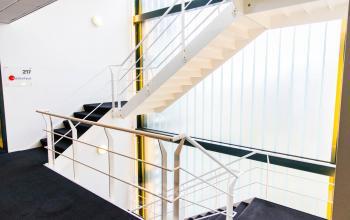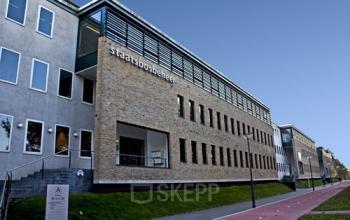 Reviews
Find out what other people said about this location
I
Ingenieursbureau Imminga
Ben een tijdje terug voor een afspraak in dit pand geweest.
Heb in de kantoortuin gezeten, hier is veel bedrijvigheid en er heerst een vriendelijke sfeer.
L
Leon
Heb naar aanleiding van mijn gesprek met SKEPP een kijkje genomen in dit pand.
Keurige werkplekken waar je rustig kunt werken. Ik hou vaak belafspraken dus dit is een belangrijke eigenschap voor mij. Daarnaast erg prettig dat je gebruik kunt maken van de ondersteunende diensten, vooral omdat ik niet iedere dag aanwezig ben in mijn kantoor.
Thanks for your review!
We really appreciate that you have taken the time to share your opinion with us and other customers! That is why you get from us!
Office interior design with Officeplanner
Request a free customised interior design proposal for your office space at Naritaweg 215
With Officeplanner you can rent, lease or buy a flexible interior design package based on your preferences and requirements for the interior of your office space. Your order will be delivered at your desired location within 1 week.
More about Officeplanner