Rent office space Berlin Mitte, Leipziger Platz 15
Facilities
Desk
Internet
Coffee/tea
Printer
Meeting space
KVK-registration
Postal address
Kitchen
Parking
Accessibility
Availability
Check below which office types are available at Leipziger Platz 15
About this office
Rent office space at the Leipziger Platz in Berlin (Mitte)
Want to rent an office space at the Leipziger Platz in Berlin Mitte? In this business centre you will find everything you need for you and your team. The state-of-the-art office spaces are provided with excellent IT services and are furnished with modern equipment. The many available services make your everyday office life easier and ensure that you can always fully concentrate on your work.
Rental costs
If you decide to rent an office in this business centre in Berlin Mitte, you will benefit from the excellent office spaces that can be, if requested so, equipped with ergonomic furniture before moving in. This will save you a lot of essential time during the moving process. An office of 12m2 can be rented for € 1199 per month. In need of more space for you and your team? Then opt for an office space of 24m2 which is available for €1599 or choose a 45m2 office space which costs €3499 per month.
First class office space in a modern property
Renting a business at the Leipziger Platz in Berlin Mitte will not only include first-class workstations in this state-of-the-art business property, but also includes practical services that will save you a lot of work on a daily basis. For example, your office space will be regularly cleaned for you, post and telephone services are available and the property comes with a fully equipped shared kitchen. Furthermore, you can enjoy cool refreshments during lunch break for € 15 per month and the use of conference rooms for four hours per month is already included in your rental price.
Location and accessibility
A perfect working atmosphere also includes the right office location. If you decide to settle in Berlin Mitte, you will benefit from numerous leisure opportunities. Here, you will find many fashion stores, cosy cafes and great restaurants with international cuisines. Visit the Großer Tiergarten Park and relax during the evening hours. Thanks to the excellent transport links you can reach all other highlights of the city in no time.
Want to rent office space at the Leipziger Platz in Berlin Mitte?
Can you not wait to finally move into your new office at Leipziger Platz in Berlin Mitte? Contact our real estate experts today and receive more information about office spaces in Berlin. Interested in an office space already? Our real estate experts will plan a viewing of the property for you straight away! Our services are free of charge and non-binding. What are you waiting for? Rent your new office at the Leipziger Platz in Berlin at SKEPP.
Rent at this location?
This is currently available at Leipziger Platz 15 in Berlin Mitte
How many square meters of office space do I need?
Media
Get a good impression of this office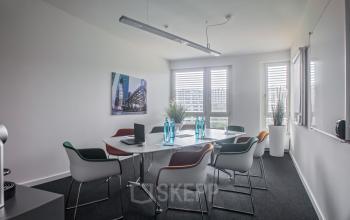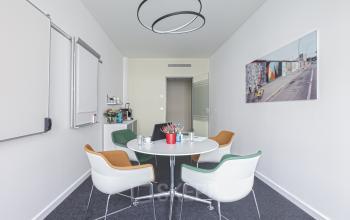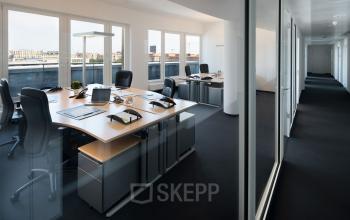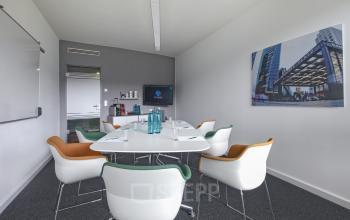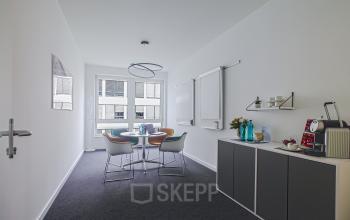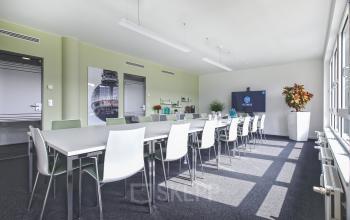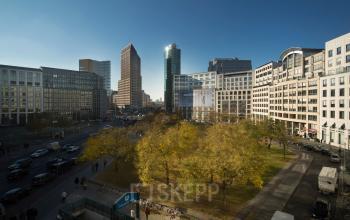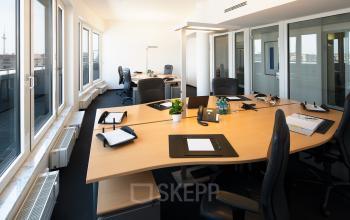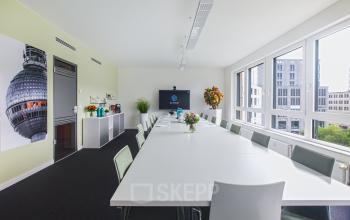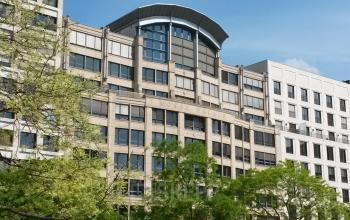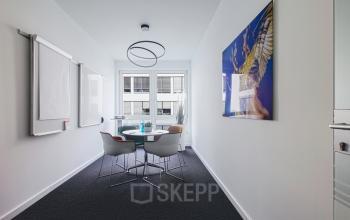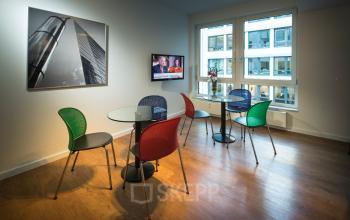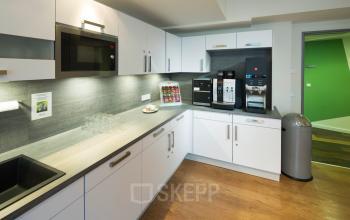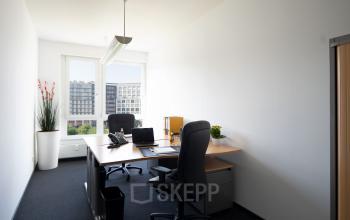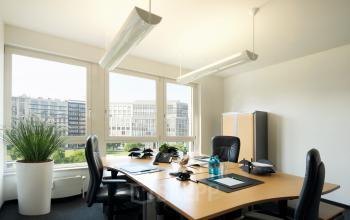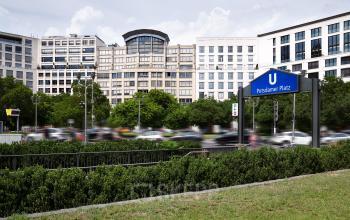 Reviews
Find out what other people said about this location
S
Simone Emmerich
Mitten am Leipziger Platz mit einer Top-Lage!
Thanks for your review!
We really appreciate that you have taken the time to share your opinion with us and other customers! That is why you get from us!
Office interior design with Officeplanner
Request a free customised interior design proposal for your office space at Leipziger Platz 15
With Officeplanner you can rent, lease or buy a flexible interior design package based on your preferences and requirements for the interior of your office space. Your order will be delivered at your desired location within 1 week.
More about Officeplanner