Rent office space Best, de Waal 18
Accessibility
Bus stop Best, De Maas

5 mins walk (0.4 km)

Railway station Best

39 mins walk (3.1 km)

Park

10 mins walk (0.8 km)
Rent at this location?
This is currently available at de Waal 18 in Best
About this office
Kantoorruimte huren aan de Waal in Best
Ben jij op zoek naar een representatieve kantoorruimte aan de Waal in Best? Neem dan een kijkje in dit gave kantoorgebouw. Het kantoorpand is gebouwd in 2008 en heeft een totale gebruiksoppervlakte van 2970 m2. Het is een populaire locatie, dit komt mede doordat het kantoorpand goed bereikbaar is met de auto en het openbaar vervoer. Ook zijn er vele services en faciliteiten wat het erg aantrekkelijk maakt om op deze locatie een kantoorruimte te huren.
Huurprijzen
Op dit moment zijn er meerdere kantoorruimten beschikbaar. De kleinste kantoorunit heeft een oppervlakte van 30 m2 en is te huur voor een maandelijks bedrag van €415,-. Is deze oppervlakte te klein voor jullie onderneming? Neem dan een kijkje in de kantoorkamer van 61 m2 voor €837,- in de maand. Op dit moment is de grootste kantoorruimte 104 m2, deze is te huur voor €1440,- in de maand. Bovengenoemde prijzen zijn inclusief alle servicekosten. Meerdere kantoorruimten nodig? Vraag onze vastgoedconsultants naar de mogelijkheden van deelverhuur.
Een pantry, parkeergelegenheid en 24/7 toegankelijk
Het huren van een kantoorruimte aan de Waal in Best brengt vele voordelen met zich mee, er is namelijk een hoog servicelevel. Zo zitten er in meerdere kantoorruimten een pantry, een handige plek om een lekker kopje koffie/thee te zetten voor jou en je collega's. Daarnaast kun je ook aan de voorzijde van het kantoorpand je auto parkeren, er is hier ruimte voor maar liefst 65 auto's. Werk je liever aan het einde van de dag nog even door of kom je soms in het weekend het liefst terug om de laatste werkzaamheden af te ronden? Dankzij de 24/7 toegankelijk is dit allemaal mogelijk!
Locatie en bereikbaarheid
Het kantoorgebouw is gelegen op het bedrijven terrein Breeven in Best. Zoals eerder aangegeven is deze locatie goed bereikbaar met zowel de auto als het openbaar vervoer. Verschillende snelwegen zoals de A58, A2 en A50 liggen op een korte afstand gelegen vanaf jouw werkplek en ook de bushalte 'De Maas' is slechts 5 minuten lopen.
Huur jij binnenkort een kantoorruimte aan de Waal in Best?
Zie jij het wel zitten om een kantoorruimte te huren aan de Waal in Best en heb je behoefte aan meer informatie? Neem dan contact op met één van onze vastgoedconsultants. Wij helpen je graag verder bij al je vragen en plannen een rondleiding voor je in. SKEPP helpt jou gratis en geheel vrijblijvend verder in de zoektocht naar kantoorruimte aan de Waal.
Media
Get a good impression of this office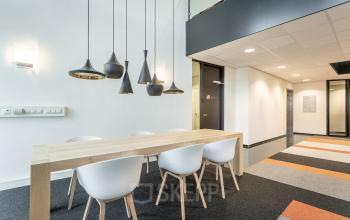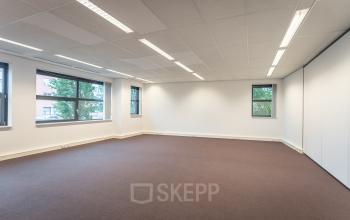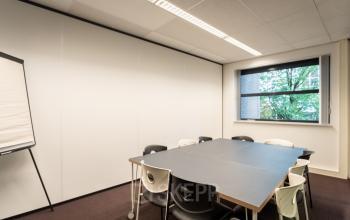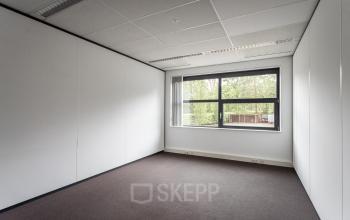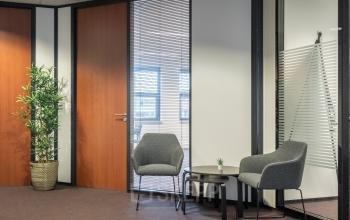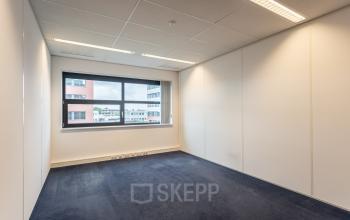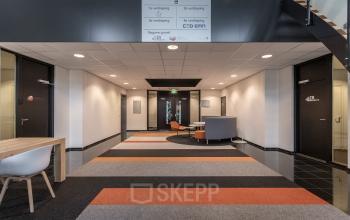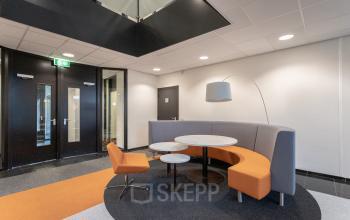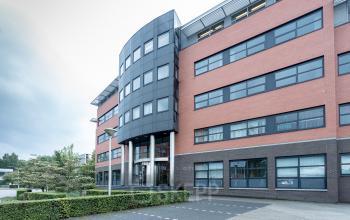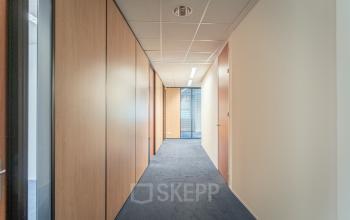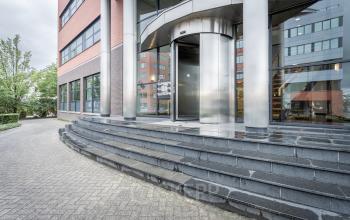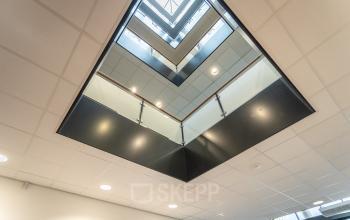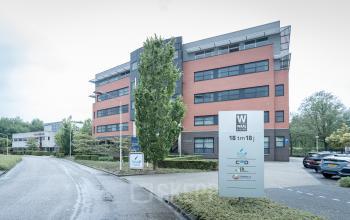 Reviews
Find out what other people said about this location
There are no reviews of this office yet. Will you be the first person to leave a review?
Thanks for your review!
We really appreciate that you have taken the time to share your opinion with us and other customers! That is why you get from us!
Office interior design with Officeplanner
Request a free customised interior design proposal for your office space at de Waal 18
With Officeplanner you can rent, lease or buy a flexible interior design package based on your preferences and requirements for the interior of your office space. Your order will be delivered at your desired location within 1 week.
More about Officeplanner