Rent office space Hamburg Hafencity, Überseeallee 10
Facilities
Desk
Internet
Coffee/tea
Printer
Meeting space
KVK-registration
Postal address
Kitchen
Parking
Availability
Check below which office types are available at Überseeallee 10
About this office
Renting an office at Überseeallee in Hamburg Hafencity
Are you looking for an office to rent at Überseeallee in Hamburg? Then you should not miss out on the following offer. In this ultra-modern business center you will find first-class office space with ergonomic furniture that can make every day a real treat. Furthermore, thanks to the numerous useful services offered by the business center, you can always fully concentrate on your core business. This well-known business location will surely boost the prestige of your company and impress any visiting business relations.
Rental price
When renting an office in Hamburg's Hafencity, you can enjoy a unique working atmosphere. At your new workplace, you will have breathtaking views of the Elbe river, which has already attracted a large number of well-known companies to this business location. You can rent a single office at this business address from as little as €462 per month. Do you need more space for yourself and your team? An office space for 4 people costs €1848 per month, while an office space for 8 people costs €3696.
Modern office spaces and first-class services
Your special advantage when renting an office at Überseeallee in Hamburg Hafencity? In this office building you can always react to the current growth of your company and expand or reduce the number of office spaces you are renting. All your workstations are regularly cleaned for you, so you can completely concentrate on your work. The in-house staff will also be happy to assist you with mail processing, while you enjoy a refreshing cup of coffee in the modern communal kitchen.
Location and accessibility
Hamburg Hafencity is also the right address for you in terms of location. In your immediate vicinity you will find many green areas such as the popular Lohsepark, which is perfect for a relaxing walk during your lunch break. The leisure activities are complemented by many first-class restaurants and bars, which will definitely impress your business partners and colleagues. Thanks to the optimal transport connections available, all other highlights of the city are in close proximity.
Would you like to rent an office at Überseeallee in Hamburg?
Are you sure that the modern business center at Überseeallee in the Hafencity of the Hanseatic city is just right for you and your ideas? Then contact SKEPP today! We will be happy to advise you and plan a viewing of the property for you. It is important to note that our service is completely free of charge and without any obligation, allowing you to rent your new office in Hamburg as soon as possible.
Rent at this location?
This is currently available at Überseeallee 10 in Hamburg Hafencity
How many square meters of office space do I need?
Media
Get a good impression of this office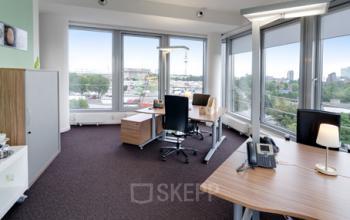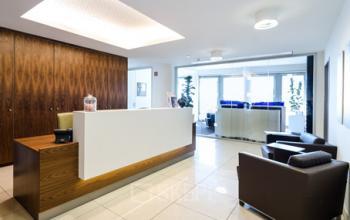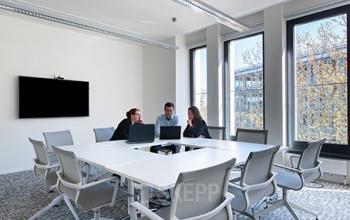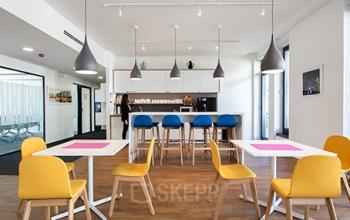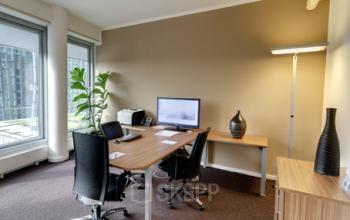 Reviews
Find out what other people said about this location
F
Florian Wessing
Die Ausstattung bietet alles, was man so braucht.
F
Florian Wessing
Die Ausstattung bietet alles, was man so braucht.
Thanks for your review!
We really appreciate that you have taken the time to share your opinion with us and other customers! That is why you get from us!
Office interior design with Officeplanner
Request a free customised interior design proposal for your office space at Überseeallee 10
With Officeplanner you can rent, lease or buy a flexible interior design package based on your preferences and requirements for the interior of your office space. Your order will be delivered at your desired location within 1 week.
More about Officeplanner