Rent office space Munich Maxvorstadt, Oskar-von-Miller-Ring 20
Facilities
Desk
Internet
Coffee/tea
Printer
Meeting space
Cabinet
KVK-registration
Postal address
Kitchen
Parking
Accessibility
Rent at this location?
This is currently available at Oskar-von-Miller-Ring 20 in Munich Maxvorstadt
How many square meters of office space do I need?
About this office
Rent office space at the Oskar-von-Miller-Ring in Munich (Maxvorstadt)
Do you want to rent office space at the Oskar-von-Miller-Ring in Munich Maxvorstadt? Then this state-of-the-art business centre in the elegant office building, designed by the New York architect Richard Meier, might the right choice for you. Positioned north of the old town, this business centre impresses with its perfect location in the state capital of Bavaria. In addition to the fantastically designed offices and workstations, this exclusive property has, among other things, a newly renovated lobby and a breathtaking roof terrace.
Rental costs
This business centre has got numerous office spaces and workplaces of various sizes. A flexible workplace in a co-working area is available starting at € 350 per month. A desk with its own locker in which you can store your personal belongings costs € 450. Do you prefer to rent an office in a more quiet environment? Then rent your own lockable office, fully furnished to the highest standards, for € 700 per month. Do you have to accommodate more employees in your office? No worries, there are offices in many other sizes available. An office for 5 people, for example, costs € 3450 per month. There is also the possibility to adapt the size of your company in line with the development of your company at any time.
Feel-good atmosphere through Team Work and joint activities
In this business centre at the Oskar-von-Miller-Ring in Munich Maxvorstadt, the feel-good atmosphere can be felt throughout the building. After all, you and your team want to come to work with a positive and motivated attitude. The local team will take care of all your wishes and needs, giving you time to fully concentrate on your work. The large sunny terrace, the stylish outdoor area and countless events provide a relaxed and inspiring atmosphere. This makes it easier to get in contact with potential business partners or other tenants as well.
Location and accessibility
Having a better location in the Bavarian state capital than this building is hardly possible. Many well-known companies, such as Siemens, are in the immediate vicinity of your workplace and countless cafes and restaurants offer excellent culinary options for lunch or dinner. The green areas at Maximiliansplatz, in the Courtyard Garden and in the English Garden are excellent for long walks and are great for some relaxation time after a demanding day at work. The metro station Odeonsplatz is within easy reach from your office and can be reached on foot. This station offers the perfect connection to other parts of the city. For example, you can be at the Central Station of Munich within 7 minutes.
Want to rent office space at the Oskar-von-Miller-Ring in Munich Maxvorstadt?
Are you interested in renting office space at this first-class location at the Oskar-von-Miller-Ring in Munich Maxvorstadt? Then contact SKEPP today and receive first-class advice on all available office spaces. Once you have decided on an office space, our real estate agents will plan a free viewing of the property for you. Our service is completely free of charge and non-binding. With SKEPP, you can rent your new office space at the Oskar-von-Miller-Ring in Munich within a few business days!
Media
Get a good impression of this office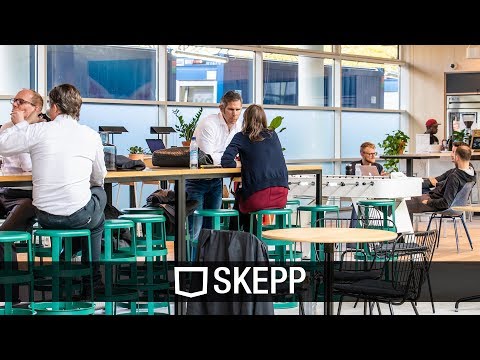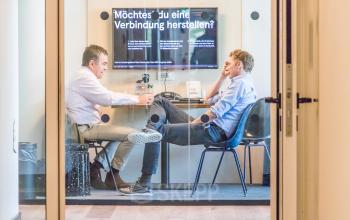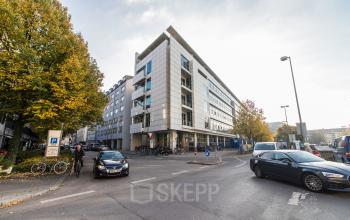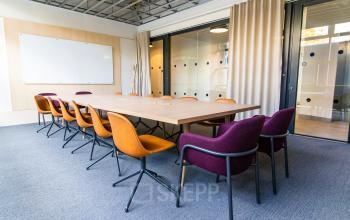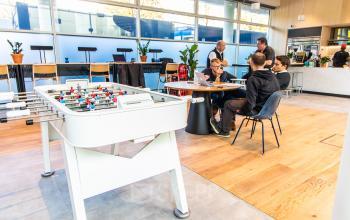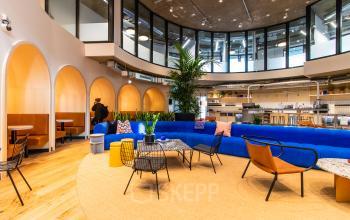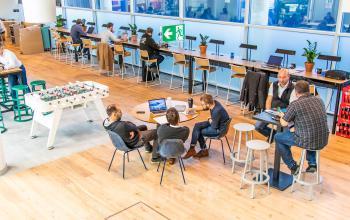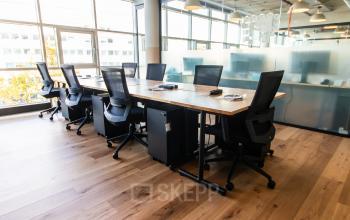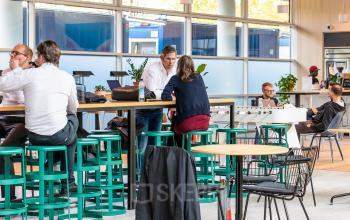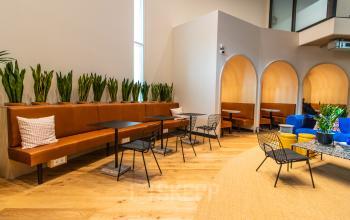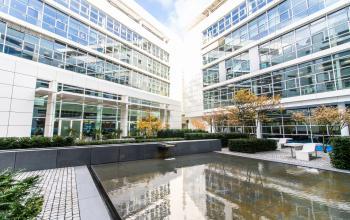 Reviews
Find out what other people said about this location
U
U. Sänger
Die Konferenzräume sind geräumig und können einfach gemietet werden
J
Jürgen Barth
Eine Dachterrasse mit Blick auf München - super!
Thanks for your review!
We really appreciate that you have taken the time to share your opinion with us and other customers! That is why you get from us!
Office interior design with Officeplanner
Request a free customised interior design proposal for your office space at Oskar-von-Miller-Ring 20
With Officeplanner you can rent, lease or buy a flexible interior design package based on your preferences and requirements for the interior of your office space. Your order will be delivered at your desired location within 1 week.
More about Officeplanner