Rent office space Marseille 2, 113 Rue de la République
Facilities
Desk
Internet
Coffee/tea
Printer
Meeting space
Cabinet
Postal address
Kitchen
Accessibility
Bus stop Joliette

1 min walk (56 m)

Subway station Joliette

1 min walk (0.1 km)

Railway station Arenc-Euroméditerranée

14 mins walk (1.2 km)

Subway station Joliette

1 min walk (93 m)

Park

9 mins walk (0.6 km)

Gym

3 mins walk (0.2 km)
Rent at this location?
This is currently available at 113 Rue de la République in Marseille 2
How many square meters of office space do I need?
About this office
Rent office space at the Rue de la République in Marseille
Rent your office space in this office building close to downtown Marseille on Rue de la République. When you walk through this building, there are things that you have never seen before. The shapes, the colours, it has all been combined so well. The philosophy is that you should not have to adapt to your office, but the office should adapt to you!
Prices
An office space is rentable from €399,- per month. For the exact prices and availability we suggest that you contact us. We are in possession of the up-to-date availability and we can give you advice on the best choice for your company. If a privatie office is not needed and if you are looking for a spot in the coworking space, this is also an option in this office building. The prices start at €199,- per month!
A staffed reception, fiber optic internet and access to the lively community
The staffed reception will welcome your visitors once they visit you are Rue de la République in Marseille. They will be present during office hours (9 am to 6 pm). Super fast internet is something that is mandatory in every business nowadays and that is why you may use the fiber optic internet on this location. As if that is not enough yet, you will also be a part of this active and growing community. Other tenants are willing to colaborate with you and it might also yield you some good friend- or partnerships. What are you waiting for? That sounds great doesn't it?
Location and accessibility
Don't worry about you accessbility when you decide to rent your office space or work space in this office building. The highways A7, A50 and A55 are very close. This means you can easily take the care to work and visitors will reach your office without any problems. Gare de Marseille, Saint Charles is accessible on foot and this won't even take you 10 minutes. You and/or coworkers can get to work by using public transportation as well. There are several restaurants in the same street where you can eat out with partners to discuss business with a good glass of wine. We invite you to test which one is the best restaurant!
Will you rent an office space at the Rue de la République soon?
We can imagine that you want to have a free tour at the Rue de la République in Marseille to see everything with your own eyes. Just contact us and we will schedule this free tour on a date and time that suit you! There will be no further obligations once you schedule this tour, just let us know if the coffee was great! See you soon?
Media
Get a good impression of this office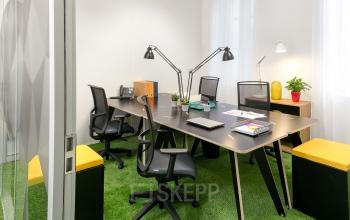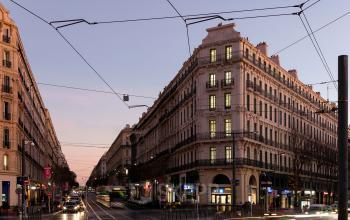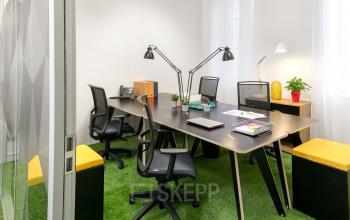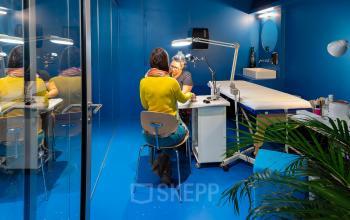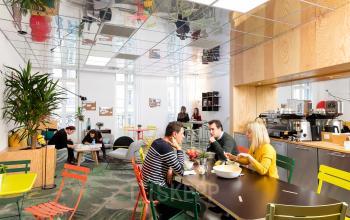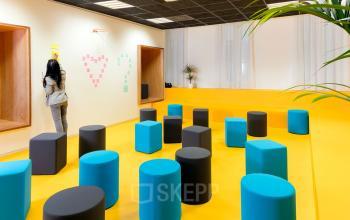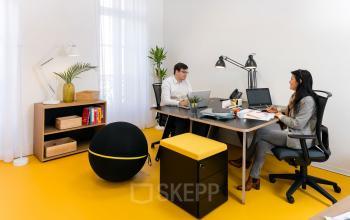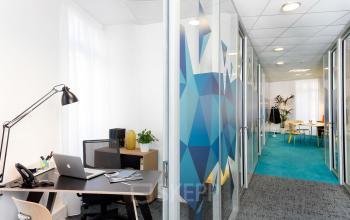 Reviews
Find out what other people said about this location
V
Victor T.
bonnnes prestations, bien accessible, pas loin de la gare St Charles
Thanks for your review!
We really appreciate that you have taken the time to share your opinion with us and other customers! That is why you get from us!
Office interior design with Officeplanner
Request a free customised interior design proposal for your office space at 113 Rue de la République
With Officeplanner you can rent, lease or buy a flexible interior design package based on your preferences and requirements for the interior of your office space. Your order will be delivered at your desired location within 1 week.
More about Officeplanner