Rent office space The Hague Haagse Hout, Schenkkade 50
Facilities
Desk
Internet
Coffee/tea
Printer
Meeting space
Cabinet
KVK-registration
Postal address
Kitchen
Parking
Accessibility
Bus stop Den Haag, Haagse Poort

2 mins walk (0.1 km)

Subway station Den Haag, Beatrixkwartier

2 mins walk (0.2 km)

Railway station Den Haag Laan v NOI

7 mins walk (0.5 km)

Subway station Laan van NOI

7 mins walk (0.5 km)

Park

4 mins walk (0.3 km)

Gym

1 min walk (87 m)
Rent at this location?
This is currently available at Schenkkade 50 in The Hague Haagse Hout
How many square meters of office space do I need?
About this office
Moderne kantoorruimte te huur in het Beatrixkwartier in Den Haag!
Als u graag in een opvallend, modern kantoorgebouw wilt werken in Den Haag, dan is dit uw kans! In De Haagsche Zwaan, een architectonisch hoogstandje, werkt u in een fris en stijlvol kantoor in het Beatrixkwartier. Het kantoorpand onderging recent een luxe renovatie, waarbij ook een koffiebar is geplaatst op de begane grond!
Flexwerkplek, kantoorkamer of kantoorruimte op maat; de keuze is aan u!
In dit kantoor is het aanbod zeer uitgebreid en is er voor elke onderneming een geschikte kantoorruimte. Huur een flexwerkplek wanneer u geen eigen kantoorruimte nodig heeft en flexibel huren prefereert. Heeft u liever een eigen afgesloten ruimte en wilt u huren voor de lange termijn, dan huurt u hier een kantoorkamer vanaf 15 m2. Behoefte aan een grotere ruimte? Huur dan een kantoorruimte op maat vanaf 100 m2!
U huurt al een werkplek vanaf €300,- per maand in dit recent gerenoveerde kantoor!
U huurt hier al een flexwerkplek vanaf €300,- per maand. Een kantoorkamer huurt u vanaf slechts €600,- per maand en dat op deze gunstige locatie in het Beatrixkwartier. Gaat u voorkeur uit naar een kantoorruimte op maat? Dan betaalt u €175,- per m2 per jaar. Met andere woorden: u huurt voordelig kantoorruimte in dit kantoorgebouw in Den Haag!
De receptionisten staan de hele dag voor u klaar, als u hier kantoorruimte huurt
Het grote voordeel binnen dit kantoorgebouw is het Service Team, bestaande uit vrouwen die u met alles kunnen helpen. U herkent ze aan de rode jurken die ze dragen. Zelfs als u een vlucht of taxi wilt boeken, dan kunt u bij hen terecht. Kortom, over het serviceniveau hoeft u niet te klagen!
Bij SKEPP plant u gratis (!) een rondleiding in door dit kantoor in Den Haag
Zoekt u kantoorruimte in Den Haag? Ga dan een kijkje nemen in uw nieuwe kantoorruimte! Bij SKEPP plant u gratis een rondleiding in, via het menu rechts op deze pagina. Waar wacht u nog op? Huur kantoorruimte en maak van De Haagsche Schoen uw nieuwe werklocatie!
Media
Get a good impression of this office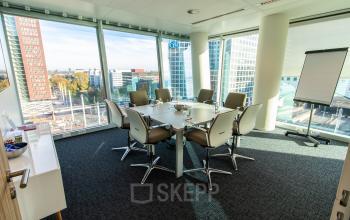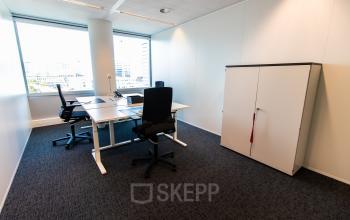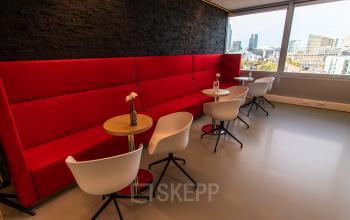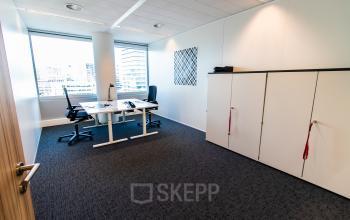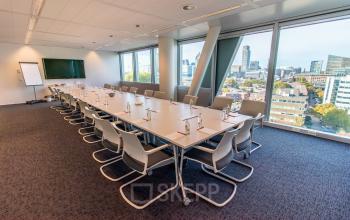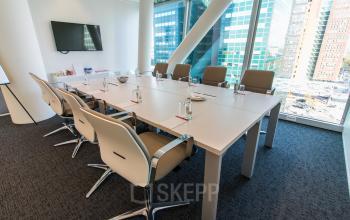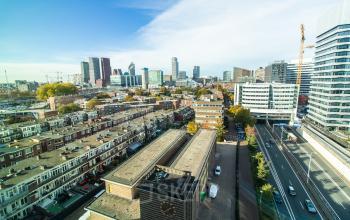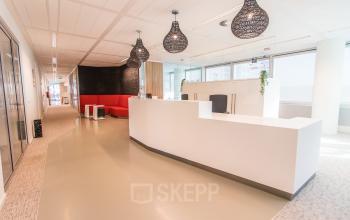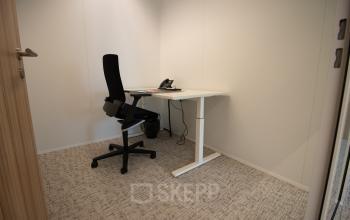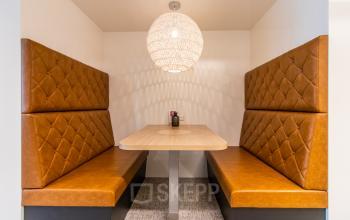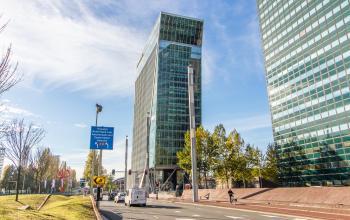 Reviews
Find out what other people said about this location
A
Arnoud
Vriendelijk ontvangst bij binnenkomst en erg mooie inrichting.
Tevens goed te bereiken met het openbaar vervoer.
C
Cindy
Stijlvol kantoorgebouw in het Beatrixkwartier.
VEel huurmogelijkheden en verschillende extra services mogelijk.
R
Roderik S.
Modern en zakelijk!
R
Ryan Mohanlal
Representatief voor mijn consultancybureau en ik werk er met plezier.
De manager Bram is zeer gastvrij.
Thanks for your review!
We really appreciate that you have taken the time to share your opinion with us and other customers! That is why you get from us!
Office interior design with Officeplanner
Request a free customised interior design proposal for your office space at Schenkkade 50
With Officeplanner you can rent, lease or buy a flexible interior design package based on your preferences and requirements for the interior of your office space. Your order will be delivered at your desired location within 1 week.
More about Officeplanner