Rent office space Amsterdam Centre, Nieuwezijds Voorburgwal 296-298
Facilities
Internet
KVK-registration
Postal address
Accessibility
Bus stop Amsterdam, Rokin

4 mins walk (0.3 km)

Subway station Spui

2 mins walk (0.2 km)

Railway station Amsterdam Centraal railway station

14 mins walk (1.1 km)

Subway station Rokin

3 mins walk (0.3 km)

Park

3 mins walk (0.3 km)

Gym

2 mins walk (0.2 km)
Availability
Check below which office types are available at Nieuwezijds Voorburgwal 296-298
About this office
Kantoorruimte huren aan de Nieuwezijds Voorburgwal in Amsterdam Centrum
Wil jij een gave kantoorruimte huren aan de Nieuwezijds Voorburgwal in Amsterdam Centrum? Neem dan een kijkje in dit karakteristieke kantoorgebouw. Het kantoorpand heeft een monumentale status sinds 1987 en is volledig gerenoveerd. Door de perfecte ligging, namelijk op een korte loopafstand van de Dam en het Spui, maakt dit een erg populaire locatie. Mede daardoor is deze locatie erg goed bereikbaar met het openbaar vervoer, maar ook met de auto.
Huurprijzen
Op dit moment zijn er over maar liefst 6 verdiepingen verschillende kantoorruimten beschikbaar. Het representatieve kantoorpand beschikt over turnkey kantoorunits, die geschikt zijn voor 1 tot en met 8 personen. Voor een kantoorruimte met 4 werkplekken, betaal je een maandelijks bedrag van €2800,-. Is dit te klein en huur je liever een kantoorkamer met 8 werkplekken? Dat kan, hier betaal je €4200,- voor in de maand! Behoefte aan meer ruimte? Deelverhuur is ook een optie. Neem contact op met één van onze vastgoedconsultants en vraag naar alle mogelijkheden.
Glasvezelinternet en vergaderruimten
Wanneer je een kantoorruimte huurt aan de Nieuwezijds Voorburgwal in Amsterdam Centrum, maak je naast je werkplek ook gebruik van de vele bijkomende services en faciliteiten. Zo is er op deze locatie razendsnel glasvezelinternet aanwezig, perfect wanneer snel en efficiënt werken bij jou past! Ook heb je de mogelijkheid om te gebruik te maken van de aanwezige vergaderruimten. Handig wanneer je een meeting hebt met een paar collega's of een presentatie wil geven voor klanten.
Locatie en bereikbaarheid
Het kantoorpand heeft een perfecte ligging, namelijk in het centrum van Amsterdam. Alles is op loopafstand bereikbaar. Denk hierbij aan de gezellige terrassen, leuke winkels en de goede restaurants. Zo zit er in dezelfde straat; 'Grill Restaurant The King', een echte aanrader! Het kantoorgebouw is makkelijk bereikbaar met de tram en bus. Op een korte loopafstand van slechts 3 minuten is er al een halte te vinden, deze lijn is vervolgens ook aangesloten op het treinstation; Amsterdam Centraal. Reis je met de auto naar je werkplek? Binnen een kwartiertje rijden bereik jij verschillende op- en afritten van de A5, A8 en A10.
Huur jij binnenkort ook een kantoorruimte aan de Nieuwezijds Voorburgwal in Amsterdam Centrum?
Ben jij enthousiast over het huren van een kantoorruimte aan de Nieuwezijds Voorburgwal in Amsterdam Centrum en wil je graag een kijkje komen nemen? Wacht dan niet langer en neem contact op met één van onze vastgoedconsultants. Wij beantwoorden al je vragen en plannen op een door jou gekozen tijdstip een rondleiding in. Wat dit kost? Helemaal niets! SKEPP helpt jou gratis en geheel vrijblijvend verder in de zoektocht naar een kantoorruimte aan de Nieuwezijds Voorburgwal.
Rent at this location?
This is currently available at Nieuwezijds Voorburgwal 296-298 in Amsterdam Centre
How many square meters of office space do I need?
Media
Get a good impression of this office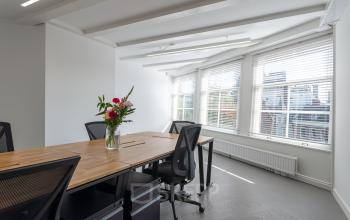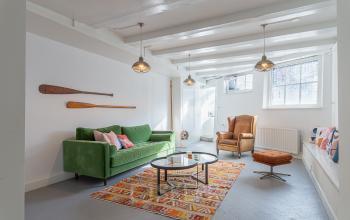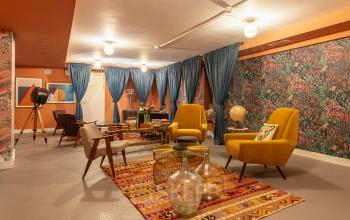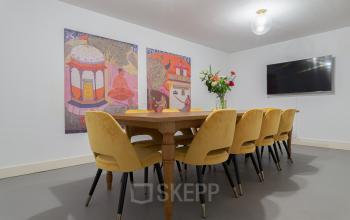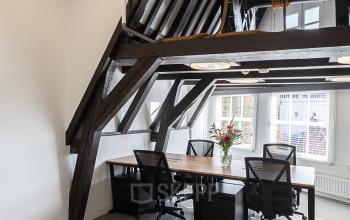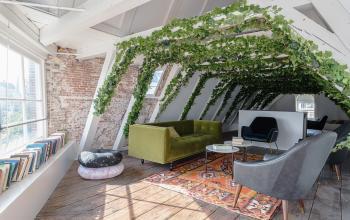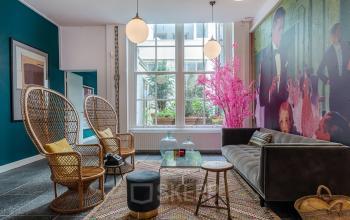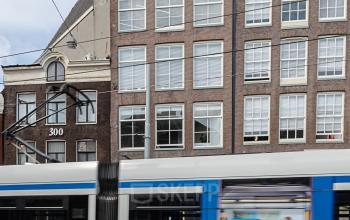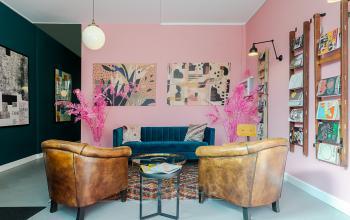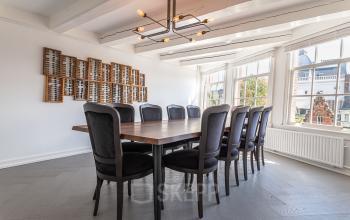 Reviews
Find out what other people said about this location
E
Eric
Een mooie lichte ruimte waar je comfortabel kunt werken
Thanks for your review!
We really appreciate that you have taken the time to share your opinion with us and other customers! That is why you get from us!
Office interior design with Officeplanner
Request a free customised interior design proposal for your office space at Nieuwezijds Voorburgwal 296-298
With Officeplanner you can rent, lease or buy a flexible interior design package based on your preferences and requirements for the interior of your office space. Your order will be delivered at your desired location within 1 week.
More about Officeplanner