Rent office space Amsterdam Amstel Business Park, Joop Geesinkweg 501
Accessibility
Bus stop Duivendrecht, Lunaweg

7 mins walk (0.5 km)

Railway station Duivendrecht

24 mins walk (2.0 km)

Subway station Van der Madeweg

8 mins walk (0.7 km)

Park

7 mins walk (0.5 km)

Gym

6 mins walk (0.5 km)
Rent at this location?
This is currently available at Joop Geesinkweg 501 in Amsterdam Amstel Business Park
Available (flex)desks
Space description:

Own workspace
Available office rooms
Rental price:

€1,740 /mo.
How many square meters of office space do I need?
About this office
Kantoorruimte huren aan de Joop Geesinkweg (Duivendrecht)
Aan de Joop Geesinkweg in Amsterdam-Duivendrecht huur je full-service kantoorruimten. Je huurt hier in een kantoorpand dat gebouwd is in het jaar 1999 en een totale gebruiksoppervlakte heeft van 2190 m2. Dit kantoorpand is gelegen in een erg gezellige omgeving met vele leuke cafés en restaurants op loopafstand. De andere huurders zijn in allerlei branches actief, zo vind je hier een detacheringsbureau, softwarebedrijf en een strategisch advies bureau.
Huurprijzen
Kantoorruimten zijn in dit kantoorpand te huur tegen zeer gunstige huurprijzen. Zo huur je al een kantoorruimte voor maar €250,- per werkplek per maand. Liever een hele vloer huren? Dan betaal je €210,- per m2 per jaar. Niet gek, voor deze toffe locatie in Amsterdam! Prijzen van kantoorruimten zijn allemaal op basis van full-service, dit houdt in dat vele services zijn inbegrepen en je niet voor verrassingen komt te staan. Momenteel zijn er slechts 6 kantoorruimten beschikbaar, wees er dus snel bij! 
Bedrijfsrestaurant, 24/7 toegang en vergaderruimten
Aan de Joop Geesinkweg in Amsterdam huur je op basis van full-service, dit houdt in dat diverse services zijn inbegrepen. Zo heb jij bijvoorbeeld altijd 24/7 toegang tot jouw kantoorruimte en kun je gebruik maken van de aanwezige pantry. Ook heeft het kantoorpand sinds kort een bedrijfsrestaurant waar jij bij de verse lunch aan kan sluiten. Daarnaast zijn er ook nog services die optioneel kunnen worden afgenomen, denk hierbij aan schoonmaak van je eigen kantoor, extra internet- en/of receptiediensten, vergaderruimten en het huren van een parkeerplaats. Je betaalt in dit kantoorpand alleen voor hetgeen dat je gebruikt, wel zo prettig.
Locatie en bereikbaarheid
De locatie en bereikbaarheid van dit kantoorpand is ideaal. Voor zowel autoreizigers als treinreizigers is het kantoorgebouw prima bereikbaar. Het dichtstbijzijnde treinstation is Duivendrecht. Dit station ligt op een afstand van slechts 2 kilometer. Vanaf hier is het ook mogelijk de bus te nemen richting bushalte Lunaweg. Vanaf deze bushalte ben je binnen 6 minuten op kantoor. Mensen die met de auto naar kantoor komen, bereiken het kantoorpand het snelst via de A10. Vanaf deze snelweg zit jij namelijk binnen 3 minuten op jouw bureaustoel. 
Huur jij binnenkort ook een kantoorruimte aan de Joop Geesinkweg?
Ben jij ook zo enthousiast over de mogelijkheden die dit kantoorpand aan de Joop Geesinkweg in Amsterdam te bieden heeft? Aarzel dan niet langer en kom gauw een kijkje nemen. Plan hiervoor een rondleiding in, dit is gratis en geheel vrijblijvend. 
Media
Get a good impression of this office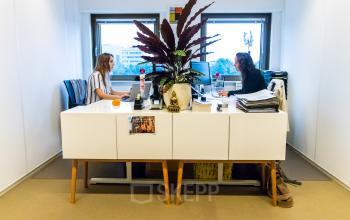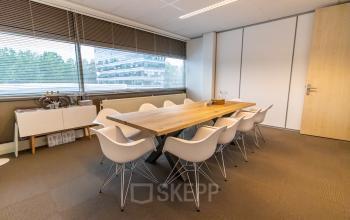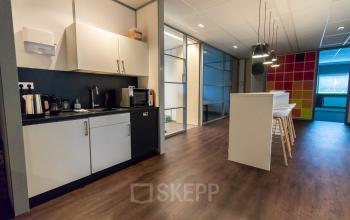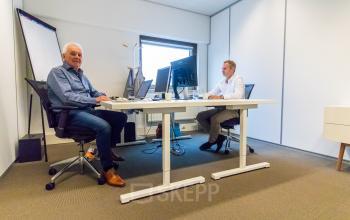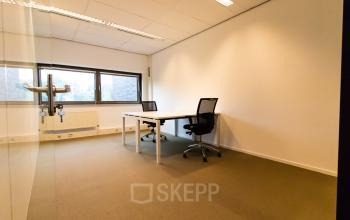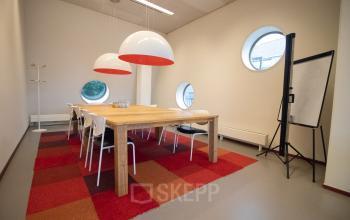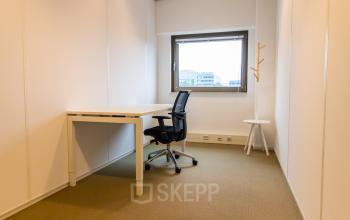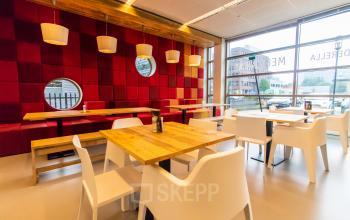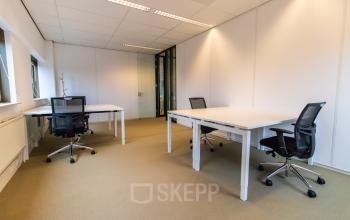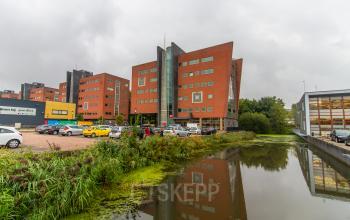 Reviews
Find out what other people said about this location
J
Jerremy
Grote kantoorruimtes te huur in dit kantoorpand.
L
Lin
perfecte services en voorzieningen in dit kantoorgebouw :)
J
Jonas
Met de trein ook goed te bereikne
S
S. van der Leen
Mooie ruime kantoorruimte en goed bereikbaar.
Thanks for your review!
We really appreciate that you have taken the time to share your opinion with us and other customers! That is why you get from us!
Office interior design with Officeplanner
Request a free customised interior design proposal for your office space at Joop Geesinkweg 501
With Officeplanner you can rent, lease or buy a flexible interior design package based on your preferences and requirements for the interior of your office space. Your order will be delivered at your desired location within 1 week.
More about Officeplanner