Rent office space Amsterdam Nieuw-West, Overschiestraat 65
Facilities
Desk
Internet
Coffee/tea
Printer
Meeting space
KVK-registration
Postal address
Kitchen
Parking
Accessibility
Bus stop Amsterdam, Maassluisstraat

4 mins walk (0.4 km)

Railway station Amsterdam Lelylaan Station

23 mins walk (1.9 km)

Subway station Amsterdam, Henk Sneevlietweg

6 mins walk (0.5 km)

Gym

7 mins walk (0.6 km)
Rent at this location?
This is currently available at Overschiestraat 65 in Amsterdam Nieuw-West
Available office spaces
Space description:

272 m2

Rental price:

€6,797 /mo.
How many square meters of office space do I need?
About this office
Sfeervolle kantoorruimte te huur in Amsterdam Nieuw-West
SKEPP biedt kantoorruimte te huur aan op deze locatie in Amsterdam. Bij SKEPP huurt u hier een werkplek, kantoorkamer vanaf 15 m2 of kantoorruimte op maat groter dan 100 m2. Werkplekken huurt u vanaf €340,- per maand, terwijl u een kantoorkamer huurt vanaf €750,- per maand.
Kiezen voor een langdurig of flexibel huurcontract?
Een langdurig huurcontract kan u voordeel opleveren qua huurprijs, informeer hiernaar bij SKEPP. Het zeven kantoorlagen tellende kantoorpand is onlangs volledig gerenoveerd en opnieuw ingericht. De heropening vond plaats in november 2014. De totale kantooroppervlakte bedraagt 3.661 m2. Hier zijn nog slechts enkele kantoorruimtes beschikbaar om te huren. Evenals een beperkt aantal werkplekken die u hier in Amsterdam nog kunt huren.
Uw eigen hostess, receptie en koffiecorner binnen dit kantoorpand
Binnen dit kantoorpand wordt u als organisatie geïnspireerd door de hippe werkomgeving. Daarnaast wordt u op professionele wijze bijgestaan door hostess Lotte en dat terwijl u zelf een lekkere kop koffie drinkt in de koffiecorner. Een gemeenschappelijke receptie is aanwezig binnen dit kantoorpand.
Werkplek of kantoorruimte huren in Amsterdam Nieuw-West?
Vraag een rondleiding aan bij SKEPP als u op zoek bent naar een werkplek, kantoorkamer vanaf 15 m2 of kantoorruimte op maat vanaf 100 m2!
Media
Get a good impression of this office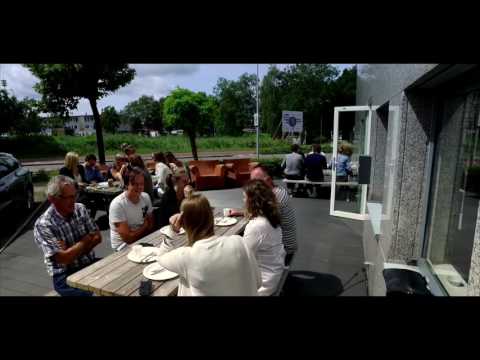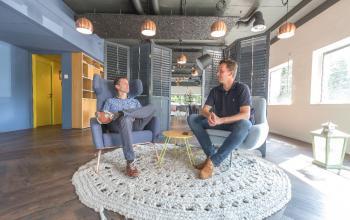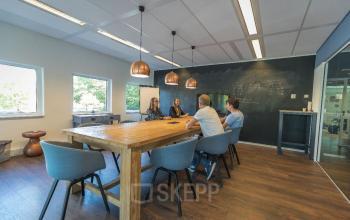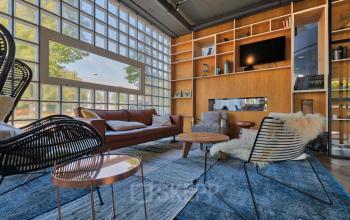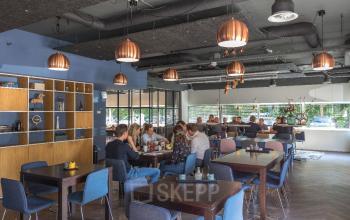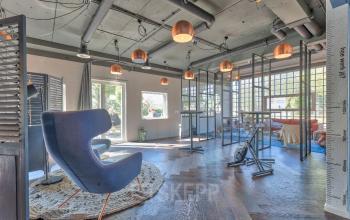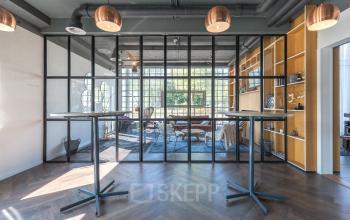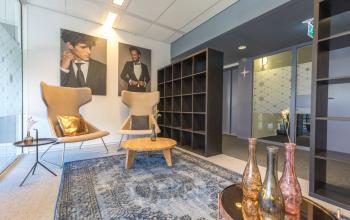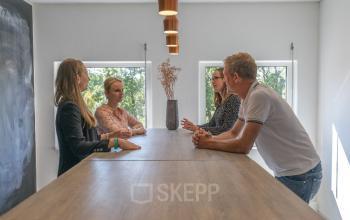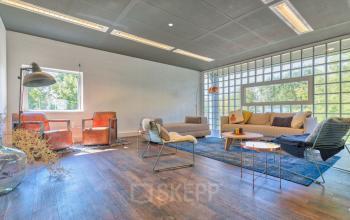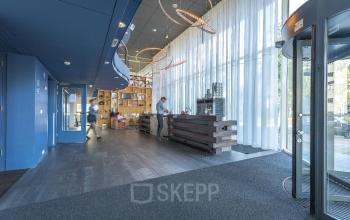 Reviews
Find out what other people said about this location
S
Spark
Een erg mooie inrichting, elke dag wordt een verse lunch bereid en altijd voldoende parkeerruimte.
En lekkere koffie.
J
Jule
Prettig kantoor om te werken.
Vriendelijk personeel, goede locatie en er is veel bedrijvigheid in het sociale hart!
S
Simono
Super services zijn er in dit kantoor!
En een heerlijke lunch iedere dag, erg fijn.
O
Olga
Top lcoatie!!
Echt ideaal voor ieder soort onderneming.
L
Lindy
de faciliteiten in dit kantoor zijn echt uitstekend.
prettige receptionele onderstuening.
I
Ilja Grooten
Fantastische sfeer heerst hier altijd!
Gezellige community en ook de gezamenlijke lunch is top. super!
Thanks for your review!
We really appreciate that you have taken the time to share your opinion with us and other customers! That is why you get from us!
Office interior design with Officeplanner
Request a free customised interior design proposal for your office space at Overschiestraat 65
With Officeplanner you can rent, lease or buy a flexible interior design package based on your preferences and requirements for the interior of your office space. Your order will be delivered at your desired location within 1 week.
More about Officeplanner