Rent office space Antwerp Zurenborg, Grote Hondstraat 44
Facilities
Desk
Internet
Coffee/tea
Printer
Meeting space
Cabinet
KVK-registration
Postal address
Kitchen
Parking
Accessibility
Bus stop Berchem Draakplaats

3 mins walk (0.2 km)

Subway station Antwerpen Dageraadplaats

1 min walk (0.1 km)

Railway station Antwerpen-Berchem

11 mins walk (0.9 km)

Park

9 mins walk (0.7 km)

Gym

1 min walk (3 m)
Rent at this location?
This is currently available at Grote Hondstraat 44 in Antwerp Zurenborg
How many square meters of office space do I need?
About this office
Office space for rent at the Grote Hondstraat 44 (Zurenborg)
The Grote Hondstraat in Antwerp is the place to rent an office space or coworking space. This office building offers solutions in the form of a working space or a private office. You can make a success of your company in this city and in this exact building. Go on and read what benefits this location has to offer.
Rental prices
When you consider moving your business from your house to a coworking space, it is important to know what to costs are. There are 3 different memberships available. A working space for 1 day per week costs only €100,- per month, 2 days per week €200,- per month and a fulltime membership for 5 days per week costs €350,- per month. These aren't peculiar prices, are they? If you are looking for a little bit more privacy then an office space will perhaps suit you more. You can rent an office space of 20 m2 for a price of €1500,- per month. There is room for up to 6 people.
Meeting rooms, a tea room and a place to have fun
You are not just renting an office space or work space at the Grote Hondstraat in Antwerp. There is more then enough room to chill and speak with like-minded people. Every membership gives you a set amount of hours to make use of the meeting rooms. The least amount of time you can use the meeting room is 2 hours per month, while you can use them for 60 hours per month when you rent an office space. This time can come in handy when you need to brainstorm or just hold an important meeting. The tea room is the place where informality meets your business. There is room to eat your lunch, organize a drink and even catering can be arranged. Is there anything more to want?
Location and accessibility
This office building is situated in a neighborhood called Zurenborg in the city of Antwerpen. You will rent on the inside of the ringroad and close to the highway. Zurenborg is a junction of railroads and bus lines. This means your office is very well accessible by public transport. If you want to travel by car, you can take the E19 highway to travel to the office. You can park your car close to the building for a price of €3,80 per day. Not a very high price for a big city, right?
Will you rent an office space at the Grote Hondstraat soon?
Are you hyped about this office building at the Grote Hondstraat in Antwerp and do you want to take a look inside? SKEPP can schedule a free tour without any obligations, whenever it suits you. Just let us know if the coffee was any good, because good coffee is key! If you are in need of any more information, you can contact our real estate agents.
Media
Get a good impression of this office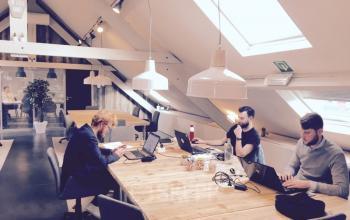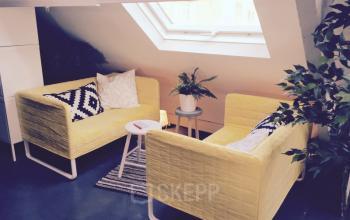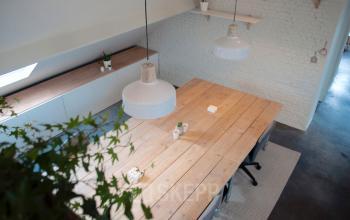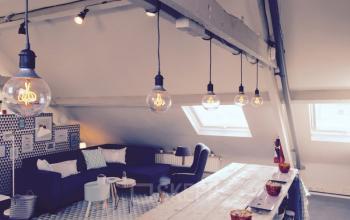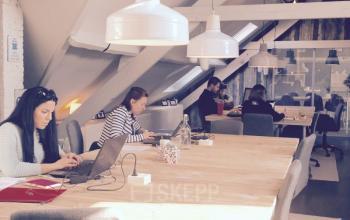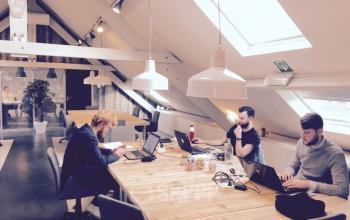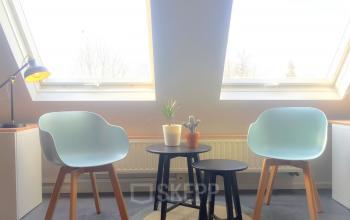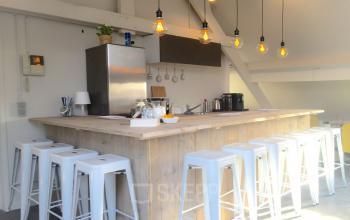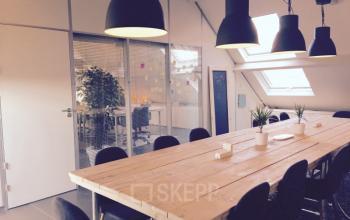 Reviews
Find out what other people said about this location
There are no reviews of this office yet. Will you be the first person to leave a review?
Thanks for your review!
We really appreciate that you have taken the time to share your opinion with us and other customers! That is why you get from us!
Office interior design with Officeplanner
Request a free customised interior design proposal for your office space at Grote Hondstraat 44
With Officeplanner you can rent, lease or buy a flexible interior design package based on your preferences and requirements for the interior of your office space. Your order will be delivered at your desired location within 1 week.
More about Officeplanner