Rent office space Schiphol, Folkstoneweg 2
Facilities
Internet
Coffee/tea
Meeting space
KVK-registration
Postal address
Kitchen
Parking
Accessibility
Bus stop Schiphol-ZO, Oude Meerweg

2 mins walk (0.2 km)

Railway station Schiphol Airport

1 hour 23 mins walk (6.8 km)
Availability
Check below which office types are available at Folkstoneweg 2
About this office
Kantoorruimte huren in onder architectuur gebouwd kantoorpand te Schiphol Zuid-Oost!
Aan de Folkstoneweg is een markant kantoorpand gelegen, welke de naam Columbus draagt. Het kantoorpand heeft een erg representatieve uitstraling, zowel van de binnen- als buitenkant. Via SKEPP huurt u hier kantoorruimte op maat vanaf 100 m2. Kortom, de ideale vestiging wanneer u op zoek bent naar een kantoorruimte met groter metrage.
De huurprijs is slechts €160,- per m2 per jaar, en dat op deze geweldige locatie. U bepaalt zelf of u hier voor de korte- of lange termijn gaat huren. Dat is de combinatie tussen flexibiliteit en zekerheid binnen dit kantoorgebouw. Een langere huurtermijn is over het algemeen financieel gunstiger.
Wanneer u hier huurt, kunt u ook gebruik maken van de aanwezige voorzieningen. Wilt u een hapje eten? Bezoek het bedrijfsrestaurant. Zoekt u een plek om te vergaderen? Daarvoor zijn speciale ruimten ingericht. Kopje koffie? Breng een bezoekje aan de koffiecorner. Verder is er ook een pantry en maakt u gebruik van WiFi en airconditioning. Parkeren? Parkeerruimte op eigen terrein.
De locatie van de kantoorruimte is erg goed. Door de nabijheid van Schiphol Airport is de bereikbaarheid per openbaar vervoer, auto én vliegtuig uitstekend. Overtuigd om uw onderneming hier te vestigen? Bekijk uw nieuwe kantoorruimte op maat dan snel! Via SKEPP plant u gratis (!) een rondleiding in.
Rent at this location?
This is currently available at Folkstoneweg 2 in Schiphol
Unfortunately, nothing is currently available in this office building. View other offices on the SKEPP website or contact our real estate agents for free advice
Check out the other office spaces for rent in Schiphol!
Media
Get a good impression of this office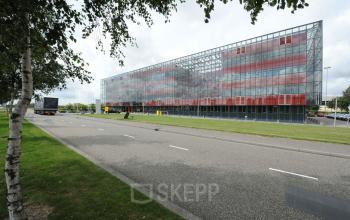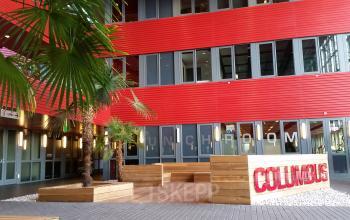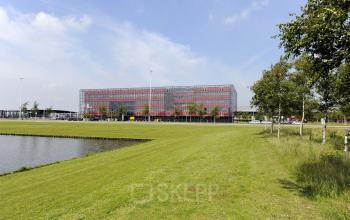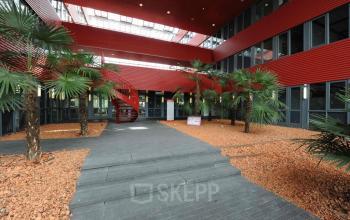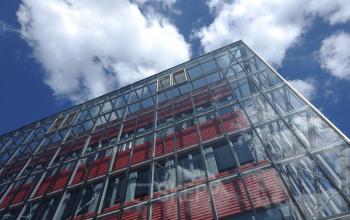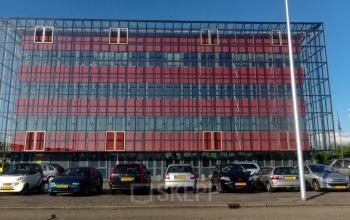 Reviews
Find out what other people said about this location
E
Evelien
Grootschalig en praktisch
Thanks for your review!
We really appreciate that you have taken the time to share your opinion with us and other customers! That is why you get from us!
Office interior design with Officeplanner
Request a free customised interior design proposal for your office space at Folkstoneweg 2
With Officeplanner you can rent, lease or buy a flexible interior design package based on your preferences and requirements for the interior of your office space. Your order will be delivered at your desired location within 1 week.
More about Officeplanner