Rent office space Schiphol, Evert van de Beekstraat 104
Facilities
Desk
Internet
Coffee/tea
Printer
Meeting space
Cabinet
KVK-registration
Postal address
Kitchen
Parking
Accessibility
Bus stop Schiphol, P12/Vrachtgebouw

4 mins walk (0.4 km)

Railway station Schiphol Airport

13 mins walk (1.0 km)

Gym

2 mins walk (0.2 km)
Rent at this location?
This is currently available at Evert van de Beekstraat 104 in Schiphol
Available (flex)desks
Space description:

Own workspace
Available office rooms
Rental price:

1.669 € /mo.

Rental price:

3.049 € /mo.

Rental price:

2.779 € /mo.

Rental price:

2.779 € /mo.

Rental price:

4.279 € /mo.

Rental price:

4.889 € /mo.

Rental price:

11.667 € /mo.

Rental price:

16.489 € /mo.

Space description:

100 m2

Rental price:

10.346 € /mo.
How many square meters of office space do I need?
About this office
Kantoorruimte huren op unieke locatie bij Luchthaven Schiphol?
Kantoorruimte gezocht op luchthaven Schiphol? Via SKEPP is het mogelijk binnen dit kantoorpand! De kantoorruimtes liggen in een modern en ruim kantoorpand op een goed bereikbare plek op Schiphol.
Binnen dit kantoorpand worden verschillende typen kantoorruimten aangeboden, zoals ingerichte kantoorkamers, werkplekken en kantoorruimte op maat. Kantoorunits zijn beschikbaar vanaf 10 m2. Het kantoorpand aan de Evert van de Beekstraat bij Schiphol telt zes bouwlagen. U kunt hier bij Schiphol op een flexibele wijze huren maar u profiteert optimaal van de vaste lage huurprijs wanneer u hier tenminste 1 jaar gaat huren! Een werkplek huren kan hier al voor maar €349,- per maand! Een kantoorunit / kantoorkamer huurt u voor slechts €700,- per maand!
De ligging is uitstekend, gezien de vele cafés en restaurants in de omgeving. Dus bent u op zoek naar een werkplek, kantoorruimte of kantoor op maat, kies dan voor deze locatie op Schiphol en plan nu alvast uw eigen gratis rondleiding via SKEPP!
Media
Get a good impression of this office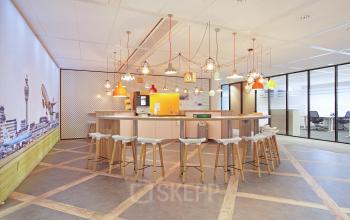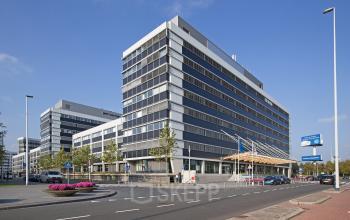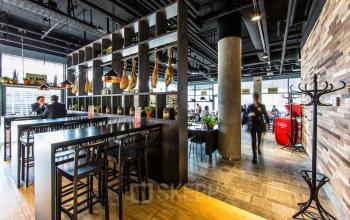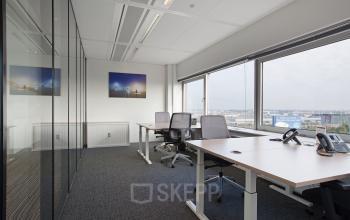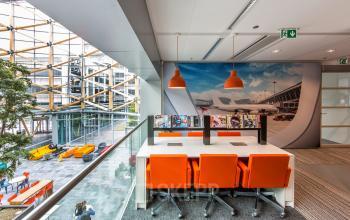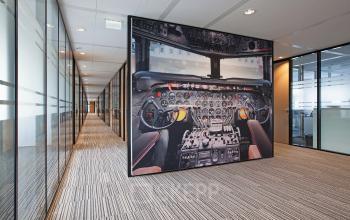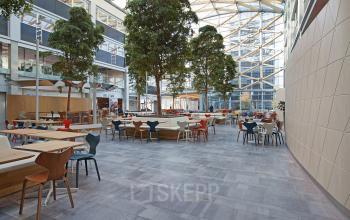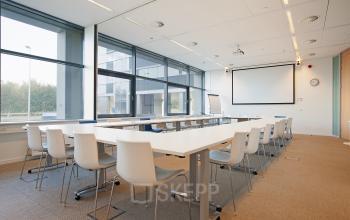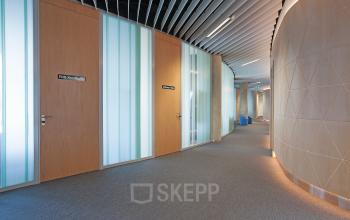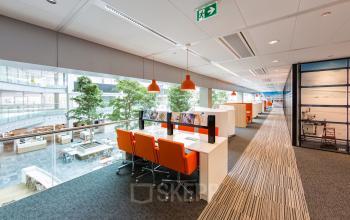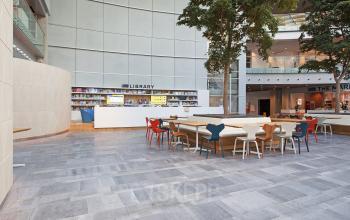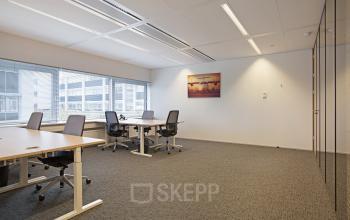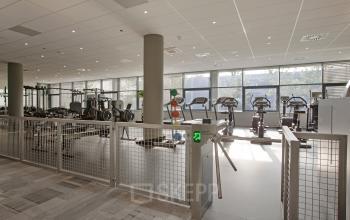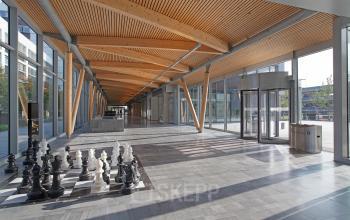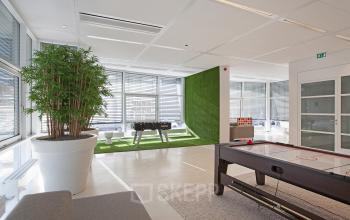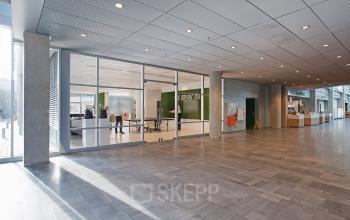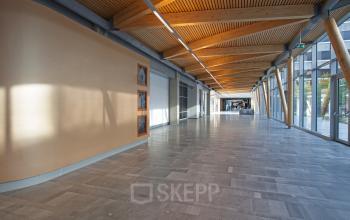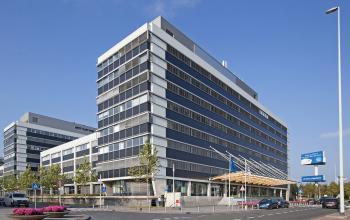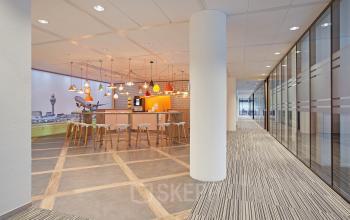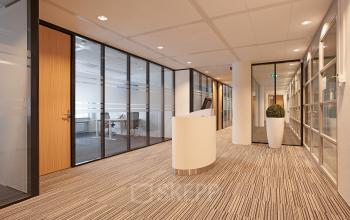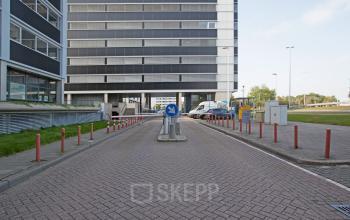 Reviews
Find out what other people said about this location
K
Kirsten
Top inrichting en de 3D viewer is ideaal!!
Zo krijg je al een zeer goed beeld van het kantoor.
L
Linde
Super grote gemeenschappeljke ruimtes aanwezig!
Echt perfect voor informele vergaderingen, lunches etc. Super!
F
Fenne
Fair prices!
Zeker voor dit prachtige kantoor waar je alles vind wat je nodig hebt.
Thanks for your review!
We really appreciate that you have taken the time to share your opinion with us and other customers! That is why you get from us!
Office interior design with Officeplanner
Request a free customised interior design proposal for your office space at Evert van de Beekstraat 104
With Officeplanner you can rent, lease or buy a flexible interior design package based on your preferences and requirements for the interior of your office space. Your order will be delivered at your desired location within 1 week.
More about Officeplanner