Rent office space Utrecht Centraal Station, Stadsplateau 7
Accessibility
Bus stop Utrecht, CS/Jaarbeursplein

1 min walk (80 m)

Subway station Utrecht, CS Jaarbeursplein (Perron H)

1 min walk (57 m)

Railway station Utrecht Central Station

1 min walk (0.1 km)

Gym

3 mins walk (0.3 km)
Rent at this location?
This is currently available at Stadsplateau 7 in Utrecht Centraal Station
How many square meters of office space do I need?
About this office
Kantoorruimte huren aan het Jaarbeursplein in Utrecht Centraal Station
Ben jij op zoek naar een kantoorruimte aan het Jaarbeursplein in Utrecht Centraal Station? Stop dan met zoeken en neem een kijkje in dit representatieve kantoorgebouw. Deze locatie wordt in de zomer van 2018 geopend, maar het is nu al mogelijk om de locatie te bekijken en bij interesse alvast een kantoorruimte te reserveren. Het kantoorpand is gelegen op de meest centrale locatie van Nederland, namelijk; World Trade Center Utrecht.
Huurprijzen
Op deze locatie huur je gemeubileerde kantoorruimten die turn key worden opgeleverd. Het is mogelijk om hier op basis van flexibele contracten een kantoorunit te huren, dat houdt in dat het niet uit maakt of je een periode van 1 maand of 60 maanden wil huren. Je betaald een all-in prijs per werkplek, dus huur jij een kantoorkamer met 4 werkplekken? Dan ben je maandelijks een bedrag van €2000,- kwijt. Benieuwd naar alle mogelijkheden? Neem contact op met één van onze vastgoedconsultants, wij helpen je graag verder.
Vergaderruimten, luxe pantry's en een representatieve entree
De services en faciliteiten aan het Jaarbeursplein in Utrecht Centraal Station zijn van hoog niveau. Wanneer het kantoorgebouw in de zomer van 2018 wordt opgeleverd, ontbreekt het aan niets! Bij binnenkomst in de centrale entree, tref je een mooie en grote openbare ruimte aan waar je verschillende richtingen op kunt door de aanwezige roltrappen. Op elke verdieping zijn er moderne vergaderruimten en ook luxe pantry's zijn aanwezig. Ook zijn er door het hele kantoorpand verschillende zitjes te vinden, erg handig voor zowel een informele als formele gesprekken.
Locatie en bereikbaarheid
Zoals eerder aangegeven is dit de meest centrale locatie van Nederland, vanuit elke richting in Nederland is het kantoorpand makkelijk bereikbaar. Het is namelijk direct naast het centraal station gelegen waar ook veel parkeerplaatsen en fietsenstallingen te vinden zijn. Op een korte loopafstand bereik je al snel het prachtige centrum van Utrecht, waar gezellige winkels, leuke cafés en goede restaurants te vinden zijn.
Huur je binnenkort ook een kantoorruimte aan het Jaarbeursplein in Utrecht Centraal Station?
Ben jij enthousiast en zie je het wel zitten om een kantoorruimte te huren aan het Jaarbeursplein in Utrecht Centraal Station? Wacht dan niet langer en neem contact met ons op! Wij helpen je graag gratis en geheel vrijblijvend verder door het beantwoorden van al je vragen en plannen een rondleiding voor je in. Hierdoor kun je het kantoorpand met eigen ogen bekijken. En ben je na de tijd enthousiast? Dan huur jij vanaf de zomer een kantoorruimte aan het Jaarbeursplein.
Media
Get a good impression of this office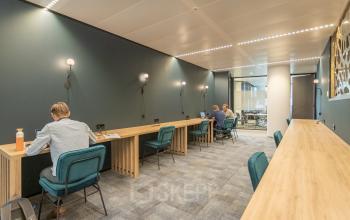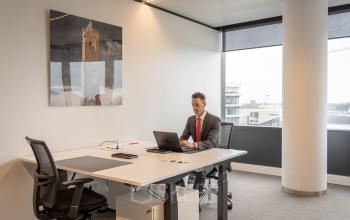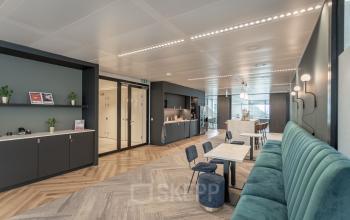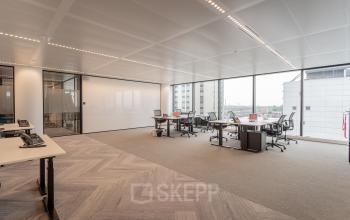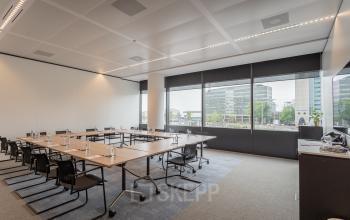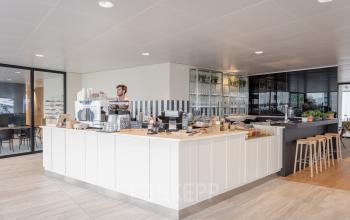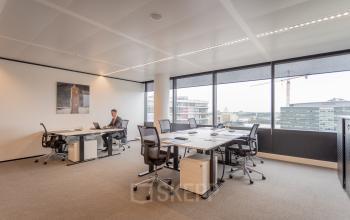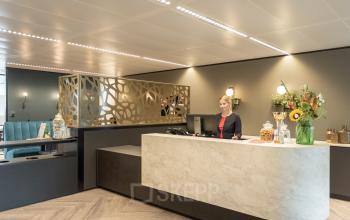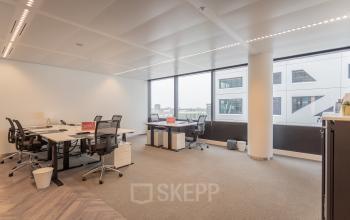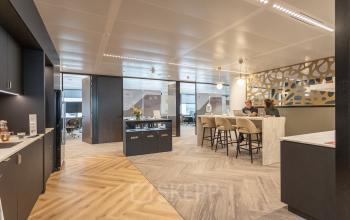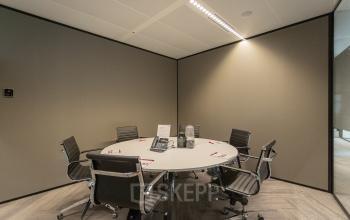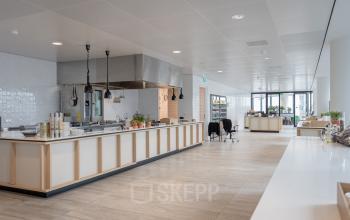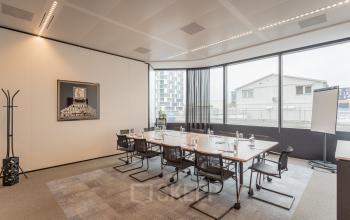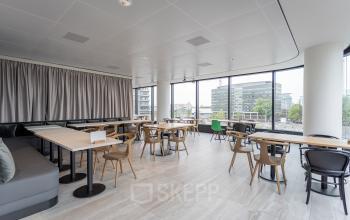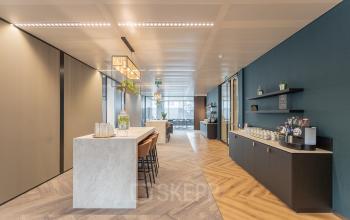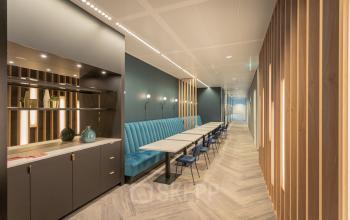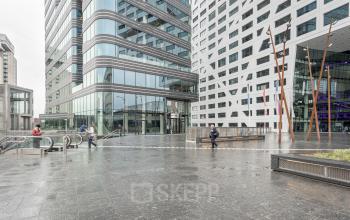 Reviews
Find out what other people said about this location
M
Marianne
Dat belooft een mooie locatie te worden.
Thanks for your review!
We really appreciate that you have taken the time to share your opinion with us and other customers! That is why you get from us!
Office interior design with Officeplanner
Request a free customised interior design proposal for your office space at Stadsplateau 7
With Officeplanner you can rent, lease or buy a flexible interior design package based on your preferences and requirements for the interior of your office space. Your order will be delivered at your desired location within 1 week.
More about Officeplanner