Rent office space Utrecht Papendorp, Orteliuslaan 850
Facilities
Desk
Internet
KVK-registration
Postal address
Kitchen
Accessibility
Bus stop Utrecht, Papendorp Noord

1 min walk (78 m)

Railway station Utrecht Central Station

46 mins walk (3.7 km)
Rent at this location?
This is currently available at Orteliuslaan 850 in Utrecht Papendorp
Available (flex)desks
Space description:

5 days a week available

Rental price:

€158 €150 /mo.
Available office rooms
Space description:

2 Persons

Space description:

3 Persons

Space description:

4 Persons

Rental price:

€1,200 /mo.

Space description:

6 Persons

Rental price:

€1,800 /mo.

Space description:

10 Persons

Rental price:

€3,000 /mo.
How many square meters of office space do I need?
About this office
Moderne kantoorruimte te huur in Utrecht Papendorp nabij de snelweg A2
Kantoren suf, saai en grijs? U krijgt hier een hoogwaardig, stijlvol ingericht kantoorgebouw. Binnen dit kantoorgebouw in Utrecht Papendorp is het alledaagse kantoor in ieder geval ver te zoeken. U huurt hier een werkplek of een kantoorunit vanaf 12 m2. Ook kantoorruimte op maat groter dan 100 m2 beschikbaar.
Huur een kantoorkamer voor maar €485,- p.m. op deze locatie in Utrecht
Flexibel huren of een huurovereenkomst voor de lange termijn? De keus is aan u, binnen dit kantoorpand in Utrecht is beide mogelijk. Al kan langer huren een financieel voordeel opleveren. Een kantoorkamer huurt u vanaf €485,- per maand, terwijl u een flexwerkplek huurt vanaf slechts €195,- per maand. 
Kantoorruimte met receptie, postverwerking en glasvezel
Naast het huren van kantoorruimte, profiteert u van de aanwezige services en voorzieningen. U kunt gebruik maken van glasvezel internet en receptiediensten, zoals postverwerking. Bovendien wordt het kantoorgebouw regelmatig schoongemaakt en heeft u 24/7 toegang. Ook is er vergaderruimte en ruimte om te parkeren. 
Een groot sociaal hart om te ontmoeten, flexwerken en inspireren
Alsof dat nog niet genoeg is, kunt u kosteloos gebruik maken van de Social Space: een ruimte van 300 m2 die in het teken staat van ontmoeten, flexwerken en inspiratie op doen. Dus zoekt u een werkplek, kantoorkamer of kantoorruimte op maat in Utrecht? Stop uw zoektocht en plan uw rondleiding in bij SKEPP! Dit is geheel vrijblijvend!
Media
Get a good impression of this office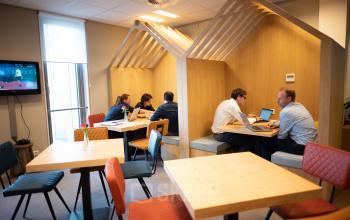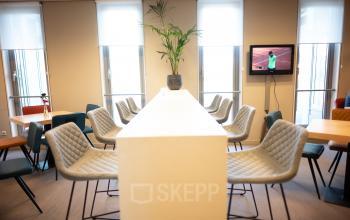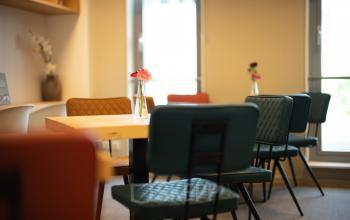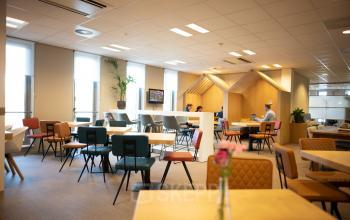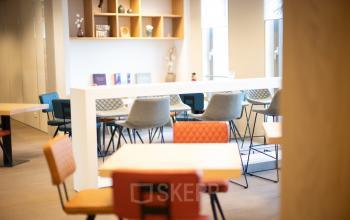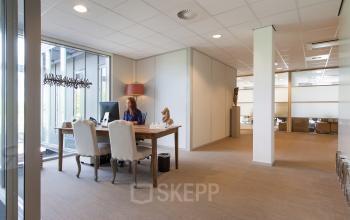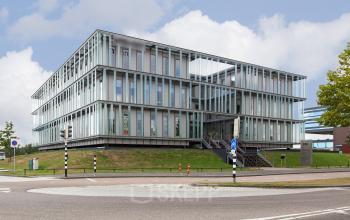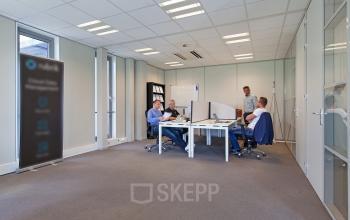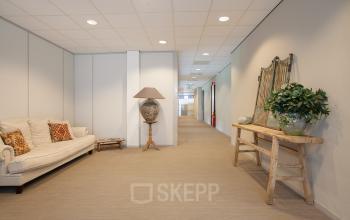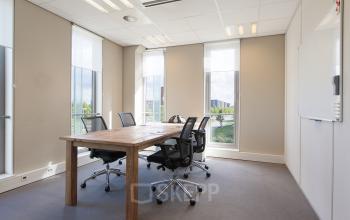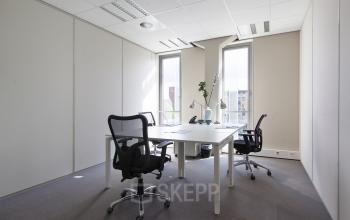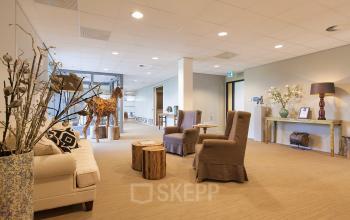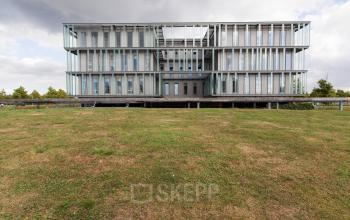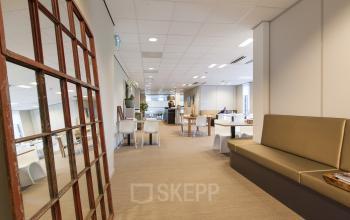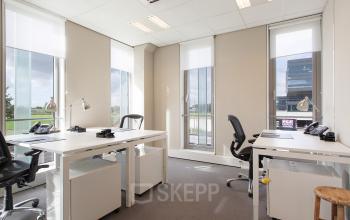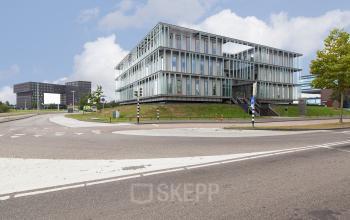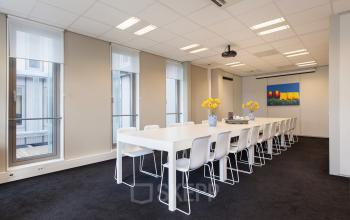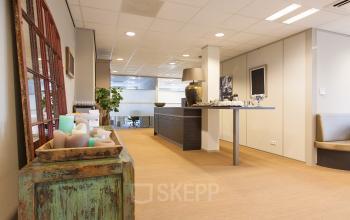 Reviews
Find out what other people said about this location
V
Vice Coaching & Re-integratie
Prachtig kantoorpand met een moderne en industrieel interieur.
E
Ellie
Ik woon in Utrecht dus dan zal Utrecht Papendorp een goede locatie voor een kantoor zijn.
Vorig jaar ben ik voor mijzelf begonnen dus in de sociale ruimte kan ik netwerken met andere bedrijven of zelfstandige ondernemingen.
M
Mathieu Berkel
De huurprijzen vallen iets buiten mijn budget, maar dit kantoorpand valt zeker onder mijn favorieten binnen Utrecht.
De kantoorruimtes zien er modern uit, zijn ruim en er wordt een breed service pakket aangeboden.
P
Pleun Donker
Stijlvol kantoorpand met veel lichtinval, dit vind ik altijd zeer prettig aan een ruimte.
S
Soraja Tol
Grote sociale ruimte, werkt erg inspirerend.
Ook fijn om hier na werktijd even te zitten.
Thanks for your review!
We really appreciate that you have taken the time to share your opinion with us and other customers! That is why you get from us!
Office interior design with Officeplanner
Request a free customised interior design proposal for your office space at Orteliuslaan 850
With Officeplanner you can rent, lease or buy a flexible interior design package based on your preferences and requirements for the interior of your office space. Your order will be delivered at your desired location within 1 week.
More about Officeplanner