Rent office space Utrecht Centrum, Nicolaas Beetsstraat 216
Accessibility
Bus stop Utrecht, Nicolaas Beetsstraat

4 mins walk (0.3 km)

Railway station Utrecht Central Station

9 mins walk (0.7 km)

Park

5 mins walk (0.4 km)
Rent at this location?
This is currently available at Nicolaas Beetsstraat 216 in Utrecht Centrum
Available (flex)desks
Space description:

Own workspace
Available office rooms
Rental price:

€1,289 € 1.160 /mo.

Rental price:

€1,909 € 1.719 /mo.
Available office spaces
Space description:

134 m2

Rental price:

€ 3.948 /mo.

Space description:

155 m2

Rental price:

€ 6.202 /mo.
How many square meters of office space do I need?
About this office
Kantoorruimte huren aan de Nicolaas Beetsstraat (Centrum)
Op zoek naar kantoorruimte in een karakteristiek kantoorpand in Utrecht? Dit kantoorpand is gelegen in de wijk Hooch Boulandt, op enkele minuten loopafstand van Utrecht Centraal en het stadscentrum van Utrecht. Momenteel wordt het kantoorpand grondig gerenoveerd. Er zullen moderne kantoorruimten gerealiseerd worden, geschikt voor ieder soort onderneming.
Huurprijzen
De te huren kantoorruimten variëren van 25 m2 tot 185 m2. De huurprijs van de kleinste ruimte van 25 m2 bedraagt €1000,- per maand terwijl je voor de grootste ruimte een maandelijkse huurprijs van €7200,- betaald. De kantoorruimten huur je in principe voor een minimum termijn van 6 maanden. Liever voor een korter termijn kantoorruimte huren? Neem dan contact op met onze vastgoedconsultants en vraag naar de mogelijkheden.
Een karakteristiek kantoorpand in het centrum van Utrecht
Dit kantoorgebouw betreft een erg karakteristiek kantoorpand dat gebouwd is in het jaar 1992. De totale gebruiksoppervlakte van dit kantoorpand bedraagt 30.450 m2. Qua voorzieningen en services zit je hier aan het juiste adres! Er zijn vergaderruimtes aanwezig, het kantoorpand beschikt over een lift en er zijn diverse pantry's. Bovendien zijn de kantoorruimten voorzien van airconditioning, wel zo prettig tijdens de warme zomermaanden.
Locatie en bereikbaarheid
De locatie en bereikbaarheid van dit kantoorpand is uitstekend. Zowel met de auto als met het openbaar vervoer is het kantoorpand prima bereikbaar. De dichtstbijzijnde bushalte is Nilocaas Beetsstraat en ligt op een loopafstand van 4 minuten. Met de auto daarentegen ben je vanaf de A12 en de A2 in slechts 8 minuten op kantoor. Bovendien vind je in de directe omgeving van het kantoorgebouw vele leuke restaurants en koffietentjes. Ideaal om na werktijd nog even gezellig een drankje te doen met collega's.
Huur jij binnenkort ook een kantoorruimte aan de Nicolaas Beetsstraat?
Wil jij graag een van de beschikbare kantoorruimten huren aan de Nicolaas Beetsstraat? Dat kan! Neem contact met ons op of plan zelf een rondleiding in. Dit is gratis en geheel vrijblijvend.
Media
Get a good impression of this office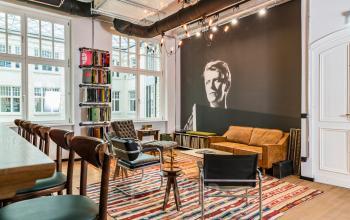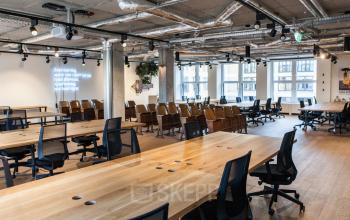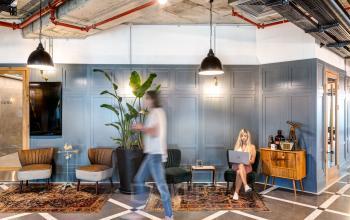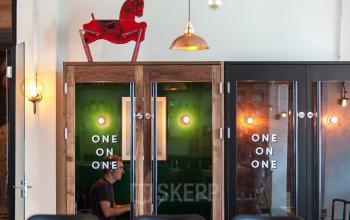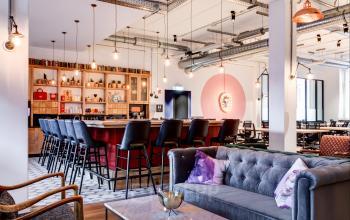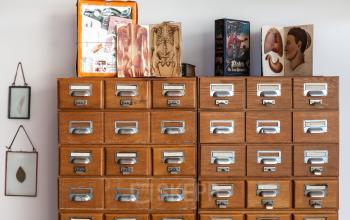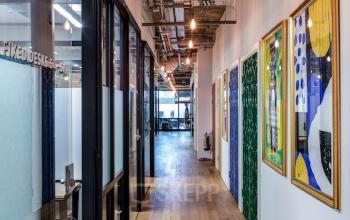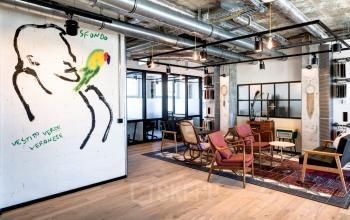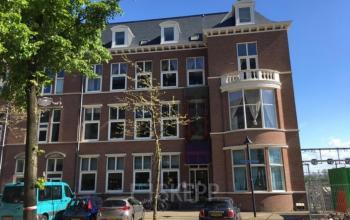 Reviews
Find out what other people said about this location
M
Mulder
Modern gemeubileerde ruimten, top!
M
Margot Rekers
De style in de kantoorruimten sluit volledig aan bij onze voorkeur
R
Rosalien R
De sfeer is perfect!
Thanks for your review!
We really appreciate that you have taken the time to share your opinion with us and other customers! That is why you get from us!
Office interior design with Officeplanner
Request a free customised interior design proposal for your office space at Nicolaas Beetsstraat 216
With Officeplanner you can rent, lease or buy a flexible interior design package based on your preferences and requirements for the interior of your office space. Your order will be delivered at your desired location within 1 week.
More about Officeplanner