Rent office space Utrecht Noord, Goeman Borgesiuslaan 77
Facilities
Desk
Internet
Coffee/tea
Printer
Meeting space
Cabinet
KVK-registration
Postal address
Kitchen
Parking
Accessibility
Bus stop Utrecht, Draaiweg

1 min walk (73 m)

Railway station Utrecht Overvecht

21 mins walk (1.6 km)

Park

8 mins walk (0.7 km)

Gym

4 mins walk (0.3 km)
Rent at this location?
This is currently available at Goeman Borgesiuslaan 77 in Utrecht Noord
How many square meters of office space do I need?
About this office
Kantoorruimte te huur op een inspirerende plek in Utrecht!
SKEPP biedt kantoorruimtes te huur aan in Utrecht. Aan de Goeman Borgesiuslaan kunt u (ingerichte) kantoorkamers vanaf 23 m2 en kantoren op maat groter dan 100 m2 huren.
Huurt u ook graag flexibele kantoorruimte in Utrecht? Dat kan!
De huurcontracten worden op flexibele basis opgesteld, flexibel huren is mogelijk maar ook langdurige huurcontracten zijn hier af te sluiten. Een eigen kantoorkamer huren? Een kantoorkamer van 23 m2 huurt u voor slechts €449,- per maand! Een unit van 69 m2 kost u maandelijks €1.350,-.
Gemeenschappelijke receptie en een gezond werkklimaat
In het kantoorgebouw heerst een gezond werkklimaat. De centrale hal van het kantoorpand is ingericht om positieve energie binnen te laten. Er hangen speciale daglichtlampen in de kantoorruimtes om de productiviteit te verhogen. De service binnen het kantoorgebouw in Utrecht is van hoog niveau. Er is bijvoorbeeld een bemande receptie en gebruik maken van telefoonbeantwoording is ook een optie.
Goede bereikbaarheid in Utrecht
De bereikbaarheid van het pand is uitstekend. De snelwegen A12 (Duitsland – Den Haag), A27 (Breda – Almere) en A28 (Utrecht – Groningen) zijn in de nabijheid. Dus bent u op zoek naar een werkplek, kantoorkamer of kantoorruimte op maat, plan dan nu uw eigen vrijblijvende rondleiding in bij SKEPP!
Media
Get a good impression of this office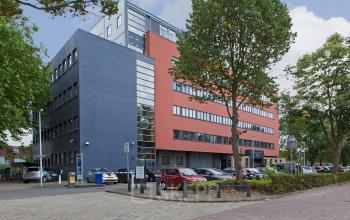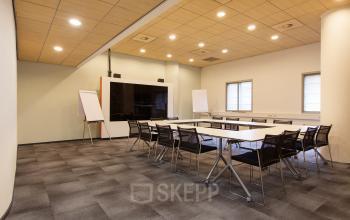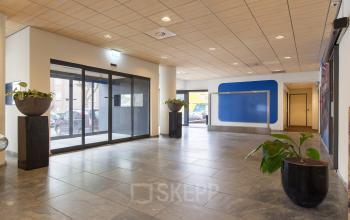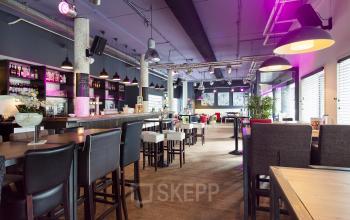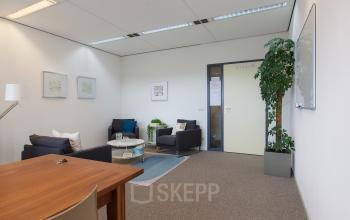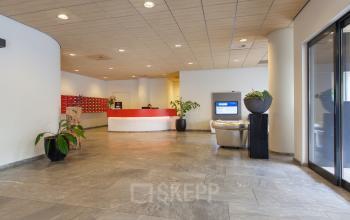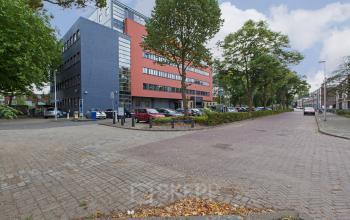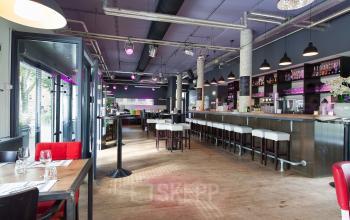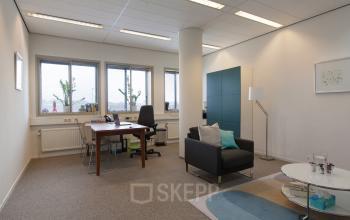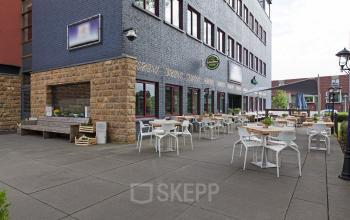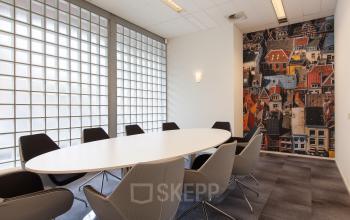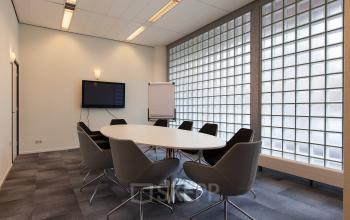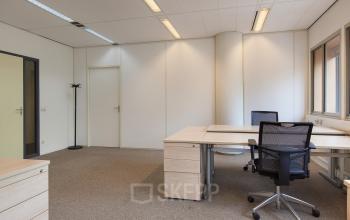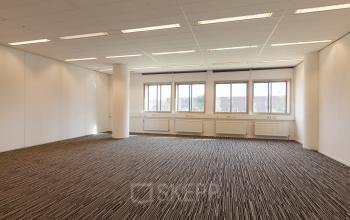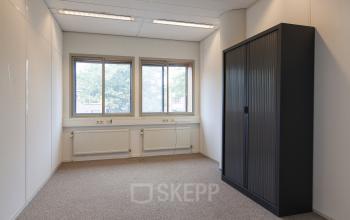 Reviews
Find out what other people said about this location
J
J. de Wild
Warme uitstraling.
Grote bar en terras, leuk voor mensen om na hun werktijd nog even te blijven hangen. Ziet er goed uit!
T
Ten Bos fysio
Gastvrij ontvangt door de receptioniste.
Mooie grote ruimtes en vele faciliteiten mogelijk.
K
Kamerlanden
Mooie grote bar, top locatie voor het organiseren van evenementen en borrels.
E
Esra
Dit pand is van alle gemakken voorzien, ideaal!!
Thanks for your review!
We really appreciate that you have taken the time to share your opinion with us and other customers! That is why you get from us!
Office interior design with Officeplanner
Request a free customised interior design proposal for your office space at Goeman Borgesiuslaan 77
With Officeplanner you can rent, lease or buy a flexible interior design package based on your preferences and requirements for the interior of your office space. Your order will be delivered at your desired location within 1 week.
More about Officeplanner