Rent office space Utrecht Zuid, Eendrachtlaan 100-260
Facilities
Internet
Coffee/tea
KVK-registration
Postal address
Kitchen
Parking
Accessibility
Bus stop Utrecht, Kanaleneiland Zuid

5 mins walk (0.4 km)

Subway station Utrecht, Kanaleneiland Zuid

4 mins walk (0.3 km)

Railway station Utrecht Vaartsche Rijn

26 mins walk (2.1 km)

Gym

1 min walk (5 m)
Rent at this location?
This is currently available at Eendrachtlaan 100-260 in Utrecht Zuid
Available office spaces
Space description:

161 m2

Rental price:

€2,000 /mo.

Space description:

233 m2

Rental price:

€2,875 /mo.
How many square meters of office space do I need?
About this office
Kantoorruimte huren aan de Eendrachtlaan in Utrecht Zuid
Ben jij op zoek naar een kantoorruimte aan de Eendrachtlaan in Utrecht Zuid? Neem dan een kijkje in dit representatieve kantoorgebouw met vele mogelijkheden. Het kantoorpand is gebouwd in 1970, maar is pas geleden verbouwd om tot de huidige opstelling te komen. Je huurt op deze locatie kantoorruimten, werkboxen en bedrijfshallen op het Bedrijvengebied Kanaleneiland. De ruimten hebben een industriële look, nieuwsgierig? Lees dan verder!
Huurprijzen
Op deze locatie zijn er werkboxen gecreëerd, deze bieden jou veel gemakken en je kunt direct aan de slag. Elk kantoor is gemeubileerd en gedecoreerd en daarnaast maak je gebruik van alle bijkomende services en faciliteiten. Het is mogelijk om een werkbox te huren vanaf 10 m2, de prijzen zullen liggen tussen €450,- per maand tot en met €1045,-, gekoppeld aan een flexibel huurcontract. Ook is het mogelijk om buiten deze werkboxen om een kantoorruimten te huren. Zo is er een kantoorkamer beschikbaar met een oppervlakte van 45 m2, voor een maandelijks bedrag van €750,-. Op zoek naar een grotere kantoorunit? Neem een kijkje in de kantoorruimte van 233 m2 voor €2875,- in de maand. Benieuwd naar alle mogelijkheden? Neem contact op met één van onze vastgoedconsultants, wij helpen je graag verder.
All-in services, parkeermogelijkheid en een receptie
Wanneer je een kantoorruimte huurt aan de Eendrachtlaan in Utrecht Zuid, zul je het met minder faciliteiten moeten doen in tegenstelling bij het huren van een werkbox.  Bij het huren van een werkbox betaal je namelijk een all-in prijs, waar meerdere voordelen aan hangen. Zo is het bijvoorbeeld mogelijk om jouw werkplek 24/7 te gebruiken en is de box door middel van een chip makkelijk te beveiligen. Reis je met de auto naar je werkplek? Dan heb je mazzel, de auto kun je voor de deur parkeren, ideaal! Naast de koffie en thee die dagelijks voor je klaar staat, is er ook een bemande receptie. De locatiemanager kan jou ondersteunen en verschillende werkzaamheden.
Locatie en bereikbaarheid
Het kantoorpand is gevestigd op het Bedrijvengebied Kanaleneiland, om deze locatie te bereiken met de auto ben je slechts een paar minuten onderweg. Verschillende rijkswegen zoals de A12, A2 en A27 zijn op een korte rijafstand van het kantoorgebouw gelegen. Reis je liever met het openbaar vervoer? Er is op een loopafstand van slechts 7 minuten een bushalte te vinden, deze lijn heeft een rechtstreekse verbinden met het treinstation Utrecht Vaartsche Rijn. 
Huur jij binnenkort ook een kantoorruimte aan de Eendrachtlaan in Utrecht Zuid?
Ben jij enthousiast over het huren van een kantoorruimte of werkbox aan de Eendrachtlaan in Utrecht Zuid? Wacht dan niet langer en neem contact op met één van onze vastgoedconsultants. Wij beantwoorden al je vragen, helpen je vinden naar de juiste kantoorruimte en plannen een rondleiding voor je in. Wat dit kost? Helemaal niets! SKEPP helpt jou gratis en geheel vrijblijvend in de zoektocht naar een kantoorruimte aan de Eendrachtlaan. 
Media
Get a good impression of this office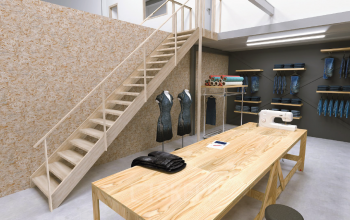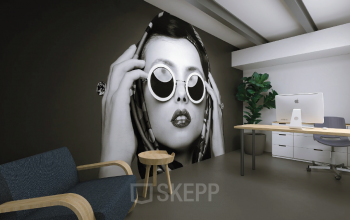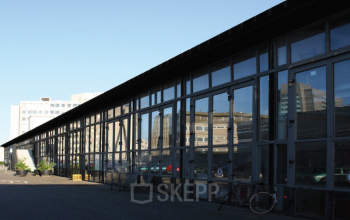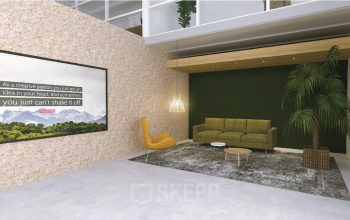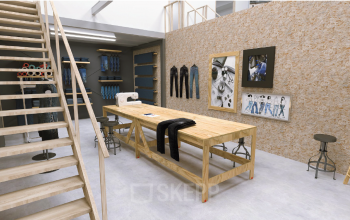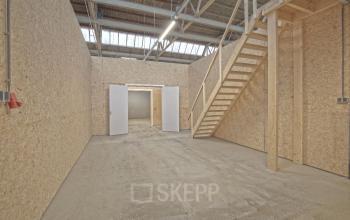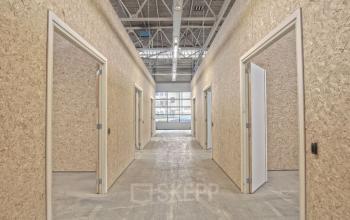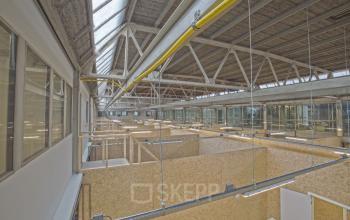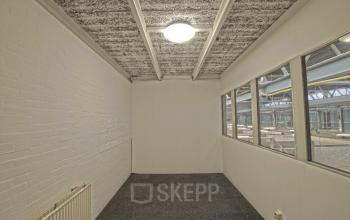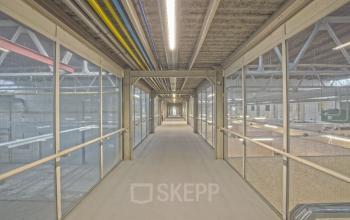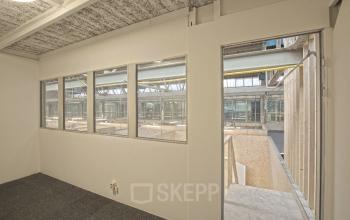 Reviews
Find out what other people said about this location
M
Myrthe
Op zoek naar een handige werklocatie waar je even flink de handen uit de mouwen kan steken?
Dan bieden deze werkhokken de perfecte oplossing.
M
Merel
Een perfecte locatie waar je de theorie kunt uitdenken en vervolgens in de praktijk kunt uitvoeren.
S
Stephanie
Creatieve omgeving, ik houd er van!
R
Richelle
Blij met deze all-in optie
Thanks for your review!
We really appreciate that you have taken the time to share your opinion with us and other customers! That is why you get from us!
Office interior design with Officeplanner
Request a free customised interior design proposal for your office space at Eendrachtlaan 100-260
With Officeplanner you can rent, lease or buy a flexible interior design package based on your preferences and requirements for the interior of your office space. Your order will be delivered at your desired location within 1 week.
More about Officeplanner