Rent office space Amsterdam Center, Warmoesstraat 149 - 151
Facilities
Desk
Internet
Coffee/tea
Meeting space
KVK-registration
Postal address
Kitchen
Accessibility
Bus stop Dam

2 mins walk (0.2 km)

Subway station Dam

2 mins walk (0.2 km)

Railway station Amsterdam Centraal railway station

6 mins walk (0.5 km)

Subway station Nieuwmarkt metro station

6 mins walk (0.5 km)

Park

4 mins walk (0.3 km)

Gym

3 mins walk (0.2 km)
Rent at this location?
This is currently available at Warmoesstraat 149 - 151 in Amsterdam Center
Available office rooms
Rental price:

€1,290 /mo.
Available office spaces
Space description:

166 m2

Rental price:

€4,900 /mo.
How many square meters of office space do I need?
About this office
Kantoorruimte beschikbaar in klassiek kantoorgebouw in onze hoofdstad!
SKEPP biedt kantoorruimte te huur aan in Amsterdam. Aan de Warmoesstraat huurt u (ingerichte) kantoorunits vanaf 20m2 tot 80 m2. De huurtermijnen zijn op basis van een hoge mate van flexibiliteit, met een eventuele opzegtermijn van één kwartaal.
Nog slechts enkele kantoorunits te huur aan de Warmoesstraat
Momenteel is bijna alles verhuurd binnen dit fraaie kantoorpand. Er zijn nog slechts enkele kantoorunits te huur, met een beginprijs van €845,- per maand voor 20 m2. Binnen het klassieke kantoorgebouw in Amsterdam maakt u gebruik van diverse hoogwaardige services, zoals supersnel internet.
Turn-key oplevering en gezellige huurdersborrels
De kantoorruimtes worden turn-key opgeleverd, dus het komt erop neer dat u alleen uw eigen laptop of pc mee hoeft te nemen naar het kantoorpand. Er is iedere maand een gemeenschappelijke borrel met de andere huurders binnen de kantoorpanden van het kantoorconcept, waarmee huren nog aantrekkelijker wordt!
Kantoorruimte op 10 minuten lopen vanaf Amsterdam Centraal
De kantoorruimtes bevinden zich in een gunstige omgeving, rondom De Bijenkorf en op een kleine tien minuten lopen van NS-station Amsterdam Centraal. Dus bent u op zoek naar een werkplek, kantoorunit of kantoor op maat in Amsterdam? Zoek dan niet verder en plan direct uw rondleiding in bij SKEPP!
Media
Get a good impression of this office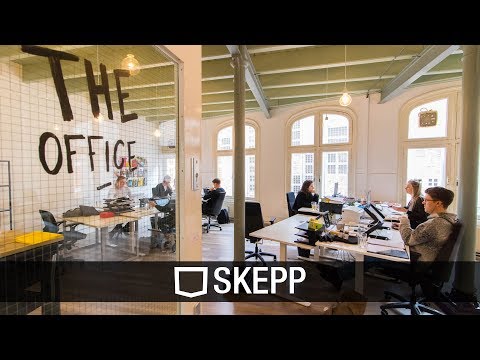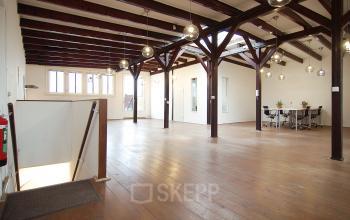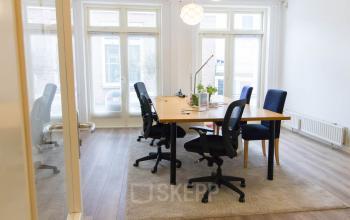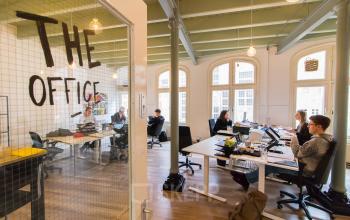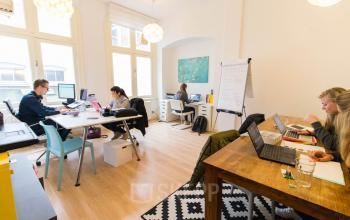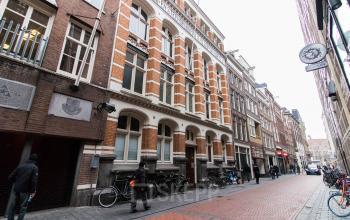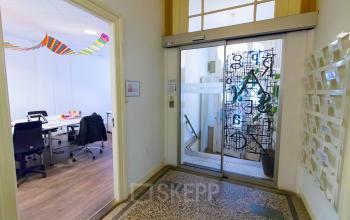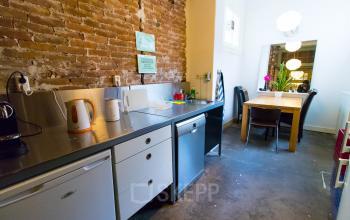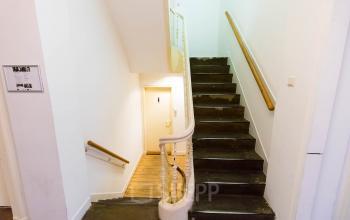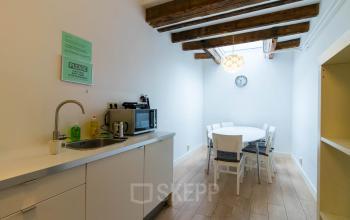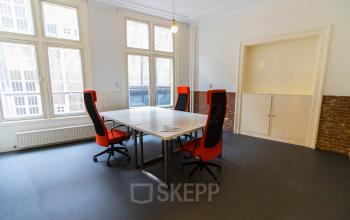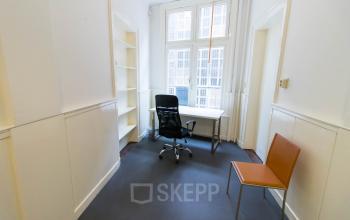 Reviews
Find out what other people said about this location
R
R. Bavel
Karakteristiek en sfeervol kantoor.
Ik zoek op de korte termijn een kantoor waar ik snel in kan. Een kantoor als deze is dan een goede optie
Y
Yaril Ptacek
Mooi kantor.
Wel rumoerig soms en weinig bel ruimte.
F
Frans H.
Goede werkplekken en leuke medehuurders!
Thanks for your review!
We really appreciate that you have taken the time to share your opinion with us and other customers! That is why you get from us!
Office interior design with Officeplanner
Request a free customised interior design proposal for your office space at Warmoesstraat 149 - 151
With Officeplanner you can rent, lease or buy a flexible interior design package based on your preferences and requirements for the interior of your office space. Your order will be delivered at your desired location within 1 week.
More about Officeplanner