Rent office space Amsterdam Center, Zuiderkerkhof 72
Facilities
Internet
KVK-registration
Postal address
Accessibility
Bus stop Amsterdam, Waterlooplein

5 mins walk (0.4 km)

Subway station Waterlooplein

6 mins walk (0.5 km)

Railway station Amsterdam Centraal railway station

11 mins walk (0.9 km)

Subway station Nieuwmarkt metro station

4 mins walk (0.3 km)

Park

4 mins walk (0.3 km)

Gym

3 mins walk (0.2 km)
Rent at this location?
This is currently available at Zuiderkerkhof 72 in Amsterdam Center
Unfortunately, nothing is currently available in this office building. View other offices on the SKEPP website or contact our real estate agents for free advice
Check out the other office spaces for rent in Amsterdam Center!
About this office
Rent an office space in Amsterdam Central!
An office space in a 400 year old church with today's comforts. This office space is suited for starters of small companies who want to settle in the bustling city of Amsterdam.
History
The build of this church started in 1603. In 1611 the build was completed and the first service was held. Because of the secularization this church' time of use was just brief. Still it has always been an important place in Amsterdam. During the world war this church served as a morgue. After that the info centre, community of Amsterdam, was situated here. The National Historic Museum also has a place in this church and it is being used as a rental location for several events.
Meeting rooms
If you decide to rent an office in this church, you have a couple of advantages. If consulted you can always use the meeting room. Once per week everything is cleaned up nicely and there is a kitchen which you may use. Naturally there is WiFi and you can visit your office 24/7.
A view on the church
The offices is spacious and easy to devide. Because of the big amount of glass walls this office lets you peek into to church. The office is suitable for freelancers and small companies. The ideal amount of people working in this office is from two to four.
Everything is close
A better location for you company in Amsterdam is impossible, according to the landlord. The breathtaking church is situated in a peaceful courtyard. There is almost no noise surrounding the church. The well-known Waterlooplein is within 5 minutes of walking and the Dam is just around the corner. The area offers you a couple of restaurants if you would like to eat out in the afternoon.
Good accessibility by public transport
The metro stops in front of your office, even closer and you would sit on the tracks. If you travel with the metro for one stop you reach Amsterdam Central Station and also Amstel station is near. You can park your car at the town house museum district.
The church and the events
The church commonly gets rented in case of an event. Examples of different events that are held on a regular basis are marriages, funerals but also local parties and festivals. The church is an important landmark in the area. The tenant should take this into account, but everything will be communicated on time.
Everyone is welcome
Every tenant in this building is doing what he or she is best at. You are never have to worry that you are bothering each other. Everyone is welcome to work on the growth of their company with focus and peace. Are you curious about this place with a rich history? Do not wait any longer and come take a look!
Media
Get a good impression of this office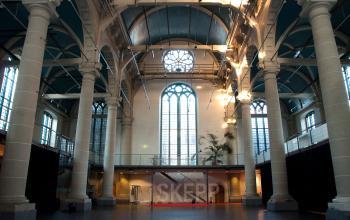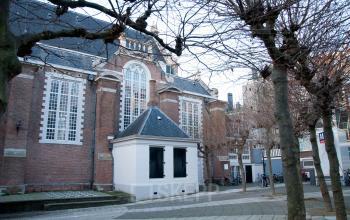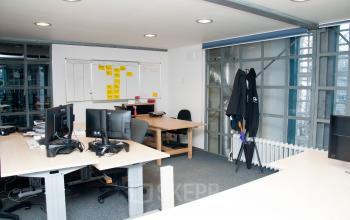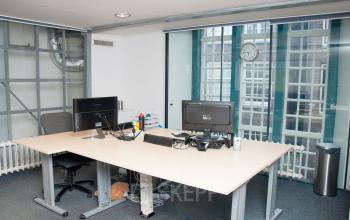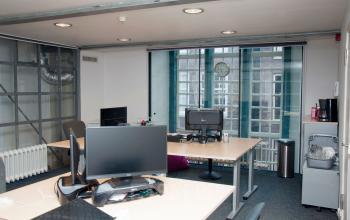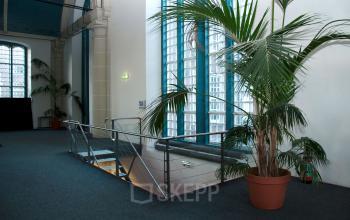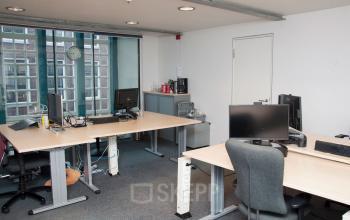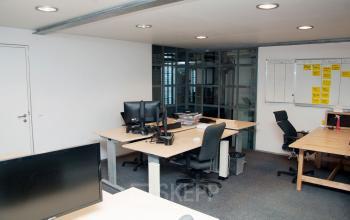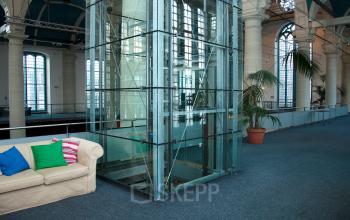 Reviews
Find out what other people said about this location
Y
Yinet
wat is dit gaaf huren zeg!!
echt heel tof dat ze hier kantoren gecreert hebben.
O
Olto
Wauw!!
Perfecte locatie in Amsterdam, verwacht dat de huurprijs hier wel erg hoog zal liggen.... maar top dat ze nog zo'n modern kantoorpand hebben kunnen maken van dit eeuwenoude pand.
Thanks for your review!
We really appreciate that you have taken the time to share your opinion with us and other customers! That is why you get from us!
Office interior design with Officeplanner
Request a free customised interior design proposal for your office space at Zuiderkerkhof 72
With Officeplanner you can rent, lease or buy a flexible interior design package based on your preferences and requirements for the interior of your office space. Your order will be delivered at your desired location within 1 week.
More about Officeplanner