Rent office space Amsterdam Zuid-Oost, De entree 230
Facilities
Desk
Internet
Coffee/tea
Meeting space
KVK-registration
Postal address
Kitchen
Parking
Accessibility
Bus stop Amsterdam, Holterbergweg

6 mins walk (0.5 km)

Railway station Amsterdam Bijlmer Arena

10 mins walk (0.8 km)

Subway station Amsterdam Bijlmer ArenA

9 mins walk (0.7 km)

Park

6 mins walk (0.5 km)

Gym

10 mins walk (0.8 km)
Rent at this location?
This is currently available at De entree 230 in Amsterdam Zuid-Oost
How many square meters of office space do I need?
About this office
Kantoorruimte huren aan De Entree (Zuid-Oost)
Kantoorruimte huren op een toffe locatie in Amsterdam Zuid-Oost? Dat kan aan De Entree. Je huurt hier in een kantoorpand dat gebouwd is in het jaar 2002. De totale gebruiksoppervlakte van dit kantoorpand is maar liefst 6788 m2. In dit kantoorgebouw zijn al vele ondernemingen gevestigd. Denk hierbij aan organisatieadviesbureaus, makelaarsbureaus en softwareproducenten.
Huurprijzen, kantoor De Entree, Amsterdam
In dit kantoorpand, gelegen in de buurt Amstel III/Bullewijk huur je kantoorruimten van verschillende metrages. Zo huur je al een kantoorruimte met 6 tot 8 werkplekken voor slechts €1800,- per maand. Liever een grotere ruimte huren? Een kantoorruimte met 12 tot 16 werkplekken is te huur voor slechts €3600,- per maand. Naast het huren van een kantoorruimte is het ook mogelijk om een eigen parkeerplek te huren. Hiervoor betaal je maandelijks €199,-. De ruimten zijn al per 3 maanden te huur.
De Entree: 24/7 toegang, vergaderruimten en high-speed internet
De voorzieningen in dit kantoorpand zijn van hoog niveau! Zo heb jij als huurder altijd 24/7 toegang tot jouw eigen kantoorruimte. Bovendien zijn er vergaderruimten aanwezig waar je gebruik van kunt maken. Deze zijn gemakkelijk te boeken via een online systeem. Daarnaast is er een razendsnelle internetverbinding aanwezig. Wel zo prettig als je de hele dag op kantoor zit. Alsof dat nog niet genoeg is, worden zowel de algemene ruimten als je eigen kantoorruimte regelmatig schoongemaakt.
Locatie en bereikbaarheid, De Entree, Amsterdam
Dit kantoorgebouw, gelegen aan De Entree in Amsterdam, is perfect bereikbaar. Met het openbaar vervoer kun je het beste reizen richting treinstation Amsterdam Bijlmer ArenA. Vanaf dit station is het slechts 10 minuten lopen naar kantoor. Reis je altijd met de auto naar je werk? Dan ben je vanaf zowel de A9 als de A2 en de A10 binnen 10 minuten op kantoor. Een werkelijke toplocatie dus!
Huur jij binnenkort ook een kantoorruimte aan De Entree?
Wil jij graag een van de beschikbare kantoorruimten huren aan De Entree? Plan een rondleiding in en kom snel een kijkje nemen. Dit is gratis en geheel vrijblijvend.
Media
Get a good impression of this office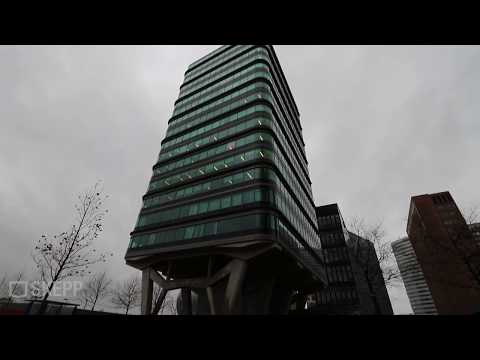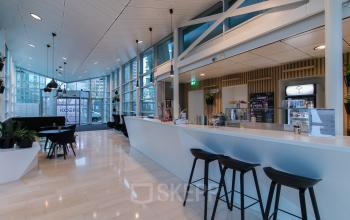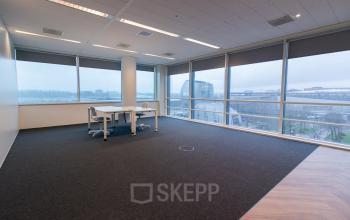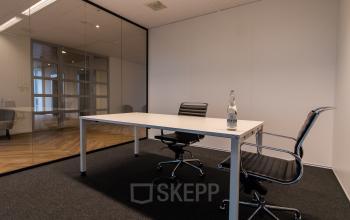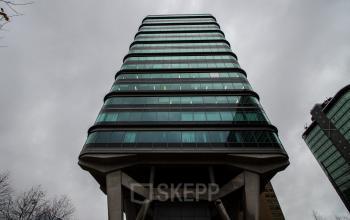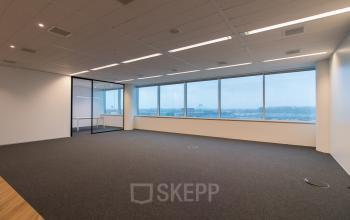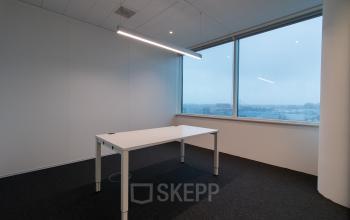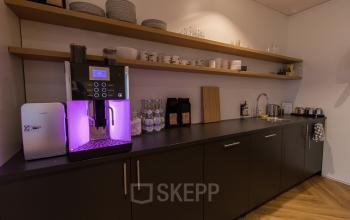 Reviews
Find out what other people said about this location
W
Weino
Prachtige vormgeving van het kantoorpand.
Erg mooi met het vele glasgebruik.
Thanks for your review!
We really appreciate that you have taken the time to share your opinion with us and other customers! That is why you get from us!
Office interior design with Officeplanner
Request a free customised interior design proposal for your office space at De entree 230
With Officeplanner you can rent, lease or buy a flexible interior design package based on your preferences and requirements for the interior of your office space. Your order will be delivered at your desired location within 1 week.
More about Officeplanner