Rent office space Amsterdam Zuid-Oost, De Entree 99-197
Facilities
Desk
Internet
Coffee/tea
Printer
Meeting space
Cabinet
KVK-registration
Postal address
Kitchen
Parking
Accessibility
Bus stop Amsterdam, de Entree

6 mins walk (0.4 km)

Railway station Station Amsterdam ArenA

8 mins walk (0.7 km)

Subway station Amsterdam Bijlmer Arena

9 mins walk (0.7 km)

Park

1 min walk (25 m)

Gym

9 mins walk (0.7 km)
Rent at this location?
This is currently available at De Entree 99-197 in Amsterdam Zuid-Oost
How many square meters of office space do I need?
About this office
Rent office space at De Entree (Zuid-Oost)
At a good and strategic location in Amsterdam Zuid-Oost, stands this office building. It was built in 2001 and has a total surface of 24.570 m2. The building is completely renovated. When renovating the building, a lot of attention was payed to durability and it meets the standards of all the office users.
Prices, kantoor De Entree, Amsterdam Zuid-Oost
In this office building at De Entree in Amsterdam Zuid-Oost you can rent working spaces or office spaces. You can have your own working space for a price from €150,- per month. You are granted access to more locations throughout the Netherlands. You are renting an office room from €500,- per person per month. For more information about the precise availability and prices, you may contact our real estate agents.
De Entree: restaurant and reception with supportive services
When you decide to rent an office in this building, you can directly make use of its services and facilities. You have the possibility to grab your lunch in the restaurant every day. Besides that there is a staffed reception present to welcome your guests every day. The reception also offers supportive services such as mail distribution and phone answering.
Location and reachability, De Entree, Amsterdam Zuid-Oost
This office building situated in the neighborhood Amstel III/Bullewijk has great reachability. Train station Amsterdam ArenA is only 700 meters away. Besides that, highways A2, A9 and A10 are only minutes away. Nevertheless, a perfect location to welcome business partners.
Will you soon be renting an office space at De Entree?
Do you see yourself renting and working in this beautiful office building in Amsterdam Zuid-Oost? Do not hesitate and schedule a tour. This is free and with no obligations.
Media
Get a good impression of this office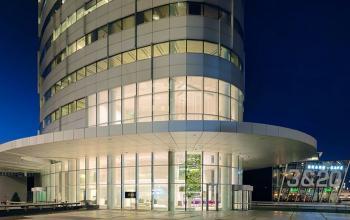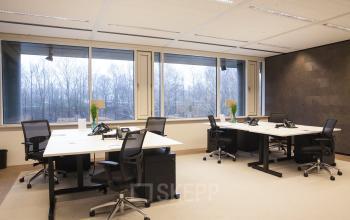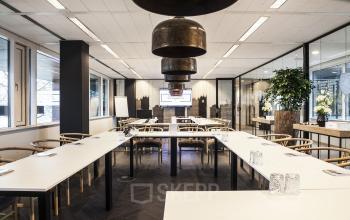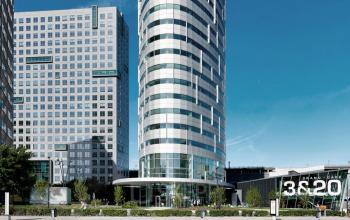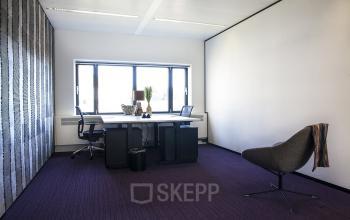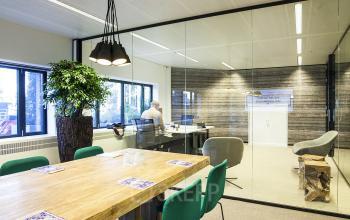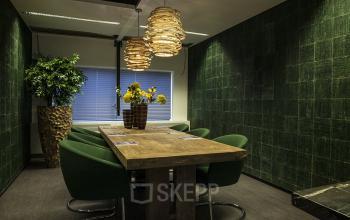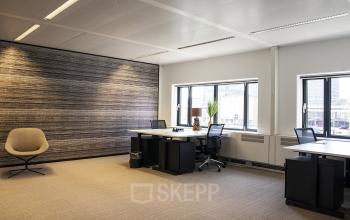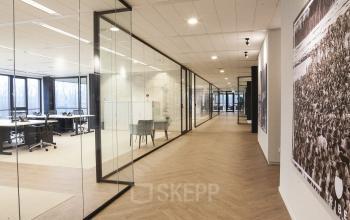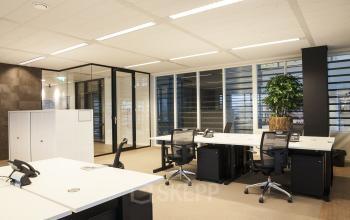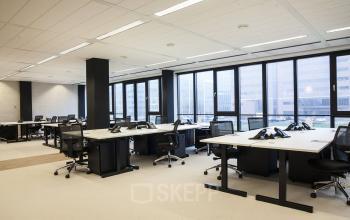 Reviews
Find out what other people said about this location
I
Imke
prachtig opvallend kantoorgebouw in Amsterdam!!
Mooie kantoren om te huren.
K
Kamir
Mooi opvallend gebouw, onderscheidend van alle andere kantoorgebouwen.
zeker een goede optie voor mijn ondernemign.
Thanks for your review!
We really appreciate that you have taken the time to share your opinion with us and other customers! That is why you get from us!
Office interior design with Officeplanner
Request a free customised interior design proposal for your office space at De Entree 99-197
With Officeplanner you can rent, lease or buy a flexible interior design package based on your preferences and requirements for the interior of your office space. Your order will be delivered at your desired location within 1 week.
More about Officeplanner