Rent office space Amsterdam Zuid-Oost, Hogehilweg 4
Facilities
Desk
Internet
Meeting space
KVK-registration
Postal address
Parking
Accessibility
Bus stop Amsterdam, Karspeldreef

3 mins walk (0.3 km)

Railway station Amsterdam Bijlmer Arena

13 mins walk (1.1 km)

Subway station Bullewijk

6 mins walk (0.4 km)

Park

2 mins walk (0.1 km)

Gym

3 mins walk (0.2 km)
Rent at this location?
This is currently available at Hogehilweg 4 in Amsterdam Zuid-Oost
How many square meters of office space do I need?
About this office
Moderne kantoorruimte te huur op populaire locatie in Amsterdam Zuid-Oost
Een bushalte om de hoek, metrostation Bullewijk en treinstation Amsterdam Bijlmer ArenA op loopafstand en binnen enkele minuten rijden op de snelweg A9; op deze goed bereikbare locatie is dit kantoorpand aan de Hogehilweg in Amsterdam Zuid-Oost gelegen. Bovendien ligt Schiphol Airport op een kwartiertje rijden. Een fijne plek om uw onderneming te vestigen!
Kantoorruimte vanaf 286 m2 te huur in Amsterdam Zuid-Oost
In dit kantoorgebouw aan de Hogehilweg in Amsterdam Zuid-Oost huurt u een kantoorruimte op maat vanaf 286 m2. In principe huurt u hier voor een vaste en lange huurtermijn. Een huurperiode van 1 jaar is financieel het meest aantrekkelijk. Mocht u toch flexibel willen huren, dan is het verstandig om contact op te nemen met SKEPP om de mogelijkheden te bespreken.
Huren in Amsterdam Zuid-Oost? Slechts €135.- per m2 per jaar
U huurt al een kantoorruimte in dit kantoorpand voor €135.- per m2 per jaar. Dat is geen extreem hoge huurprijs, gezien de uitstekende locatie van dit moderne kantoor in Amsterdam Zuid-Oost. Dit is een populaire kantoorlocatie in onze hoofdstad.
Parkeerruimte voldoende aanwezig bij dit kantoorgebouw
Het is prettig om te weten dat u zich geen zorgen hoeft te maken over het parkeren van uw auto, er is namelijk voldoende parkeerruimte aanwezig bij dit kantoorpand in Amsterdam Zuid-Oost. Bovendien is er een lift, maakt u gebruik van WiFi en vergadert u in een vergaderruimte.
Kantoorruimte huren in Amsterdam Zuid-Oost? Kom een kijkje nemen in dit kantoorpand!
Wanneer u op zoek bent naar een kantoorruimte in Amsterdam, dan is het verstandig om een kijkje te nemen in dit moderne kantoorpand aan de Hogehilweg. Dit doet u door een gratis rondleiding te plannen bij SKEPP!
Media
Get a good impression of this office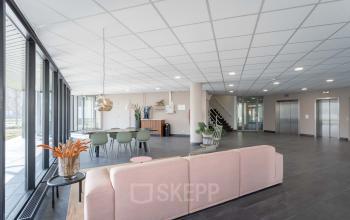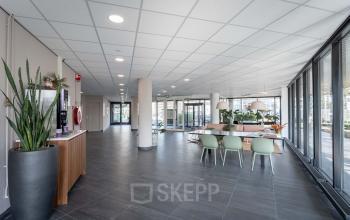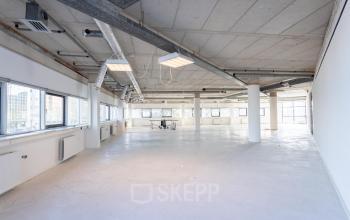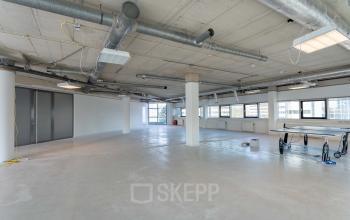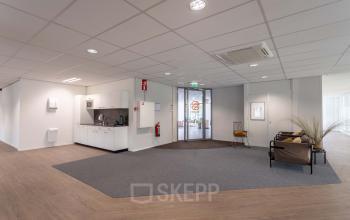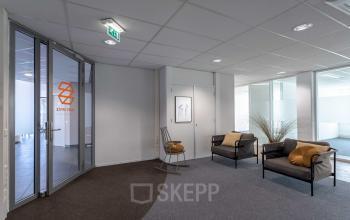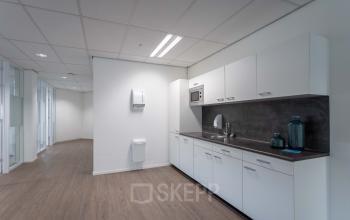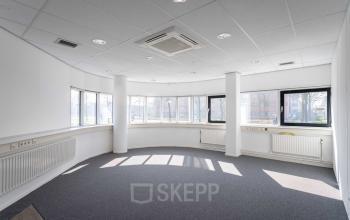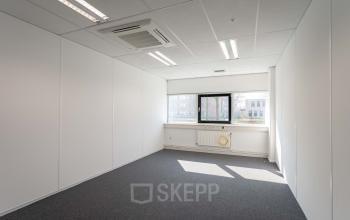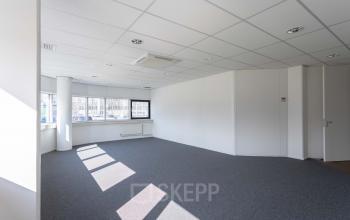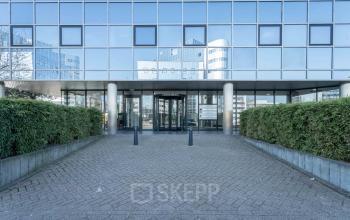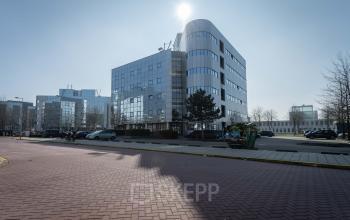 Reviews
Find out what other people said about this location
J
James D.
Voor mijn werk reis ik veel, maar zoek ik ook een kantoorruimte in Amsterdam.
Binnen dit pand zijn de kantoorruimten betaalbaar, de bereikbaarheid goed en het ligt ook nog vlakbij Schiphol.
V
Van der Ven
Een tijdje terug was ik voor een afspraak in dit kantoorpand.
De kantoorruimten zien er netjes uit, vriendelijk personeel en goede koffie.
Thanks for your review!
We really appreciate that you have taken the time to share your opinion with us and other customers! That is why you get from us!
Office interior design with Officeplanner
Request a free customised interior design proposal for your office space at Hogehilweg 4
With Officeplanner you can rent, lease or buy a flexible interior design package based on your preferences and requirements for the interior of your office space. Your order will be delivered at your desired location within 1 week.
More about Officeplanner