Rent office space Amsterdam Zuidas, Barbara Strozzilaan 101-201
Facilities
Desk
Internet
Coffee/tea
Printer
Meeting space
Cabinet
KVK-registration
Postal address
Parking
Kitchen
Accessibility
Bus stop Amsterdam, De Boelelaan/Klencke

7 mins walk (0.6 km)

Subway station Amsterdam Rai

6 mins walk (0.5 km)

Railway station Amsterdam RAI

6 mins walk (0.5 km)

Subway station Amsterdam RAI

5 mins walk (0.4 km)
Availability
Check below which office types are available at Barbara Strozzilaan 101-201
About this office
Rent office space at the Barbara Strozzilaan (Zuidas)
Would you like to house your company at the Amsterdam Zuidas, but have you not found a suitable location? At this business hotspot in Amsterdam, you can still choose one of the available offices. A creative, inspiring environment where you can expand your network in no time. A lot of companies from the financial workfield are working at the great location! Law firms and consultants are also finding their place at the Barbara Strozzilaan. This building has a total surface of 3164 m2 and was built in 2008.
Prices, office Barbara Strozzilaan, Amsterdam
With a rentable surface of 17500 m2, every company can find a suitable office space in this building. You can rent a working space, office unit or costumized office space at this location. For the price of €225,- per month, you have your own working space. Office spaces are available in sizes form 32 m2 up untill 356 m2 and the prices start at €1600,- per month. Short term renting is possible but the best prices belong to one year contracts.
Barbara Strozzilaan, the perfect place for every company!
This office building at the Barabara Strozzilaan offers good offices for every company. Do you need a quiet place for yourself for a day and do you want to work in common rooms the other days? It is possible! This building has 14 stories and a very high service level. You will have 24/7 accessibility and the restaurant serves a fresh lunch every day. Not unimportant is the energy efficiency of this building, it carries energylabel B. Energylabel A being the most efficient.
Location and reachability, Barbara Strozzilaan, Amsterdam
The reachability by public transport and own transport is great. You can think of travelling by subway, tram, train and bus. The office building is situated close to the highway (A10). There is more than enough parking space available and you do not have to worry about not finding a free spot for your car. Some nice restaurants and bars are present in the area for when you want to get out for something to eat.
Wil you soon be renting office space at the Barbara Strozzilaan?
The Amsterdam Zuidas is the most pretentious office location in the Netherlands. Therefore it should not be a surprise that a lot of multinationals are renting here. Would you like to house your company among these giants? Schedule a free tour right now! You can also contact our real estate agents for more information.
Rent at this location?
This is currently available at Barbara Strozzilaan 101-201 in Amsterdam Zuidas
How many square meters of office space do I need?
Media
Get a good impression of this office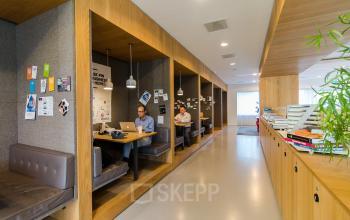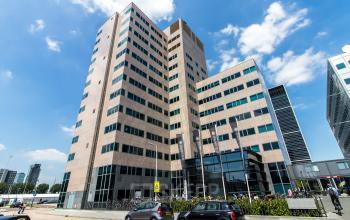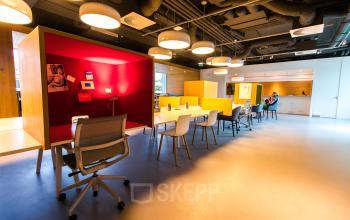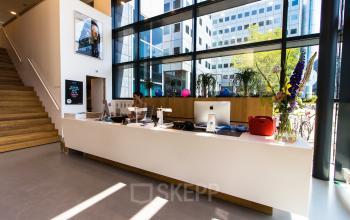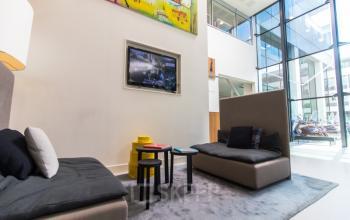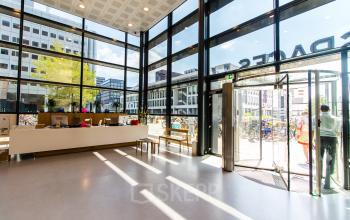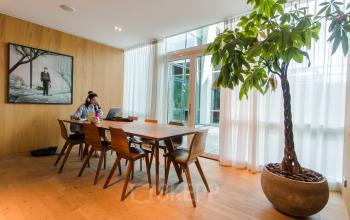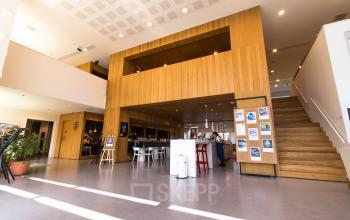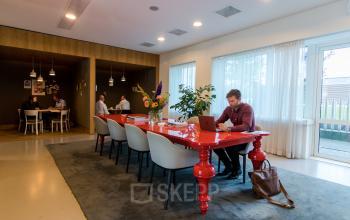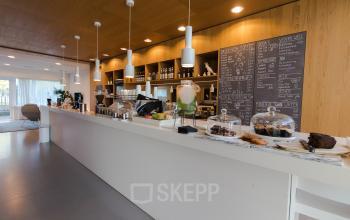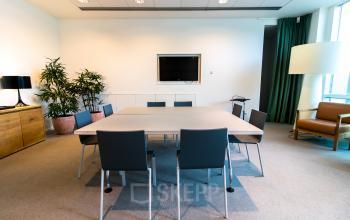 Reviews
Find out what other people said about this location
M
Melvin Jacobsen
Supergaaf kantoor, heel sfeervol en hele hippe community
J
Joline Smits
Tof kantoor!
Mooi ingericht, goede services en voorzieningen en doorgroeimogelijkheden!
T
Tom Kruideman
Wij zijn een jong en innovatief bedrijf dat zich wil uitbreiden richting de Zuid-as.
Dit kantoorpand heeft een moderne en industriële uitstraling, wat goed aansluit bij ons bedrijf. Daarnaast is het zowel via OV als auto goed bereikbaar, waardoor al onze werknemers gemakkelijk op het werk kunnen komen.
J
Jose
Perfecte locaite en mooi kantoorpand, super goede voorzieningen zoals de grote lunchruimte en de goede services vanuit de receptie.
T
Trem, A.
alles is top aan dit pand, de verhuurder gaat goed met de tijd mee.
hele fijne werkruimten en genoeg mogelijkheden om even in stilte te werken.
T
Tim
Mooie entree, ook zeker een geschikte locatie om meetingen te houden en zakenrelaties uit te nodigen om langs te komen.
niet onbelangrijk.
J
Joanne
Perfect!
Goed binnenkomen, vriendelijk ontvangst en representatief kantoorpand.
T
Tamara
Lichte, open kantoorruimten.
Ideaal om te flexwerken ook.
H
Hidde W.
Dit is gewoon top.
Mooi kantoor en perfecte locatie
Thanks for your review!
We really appreciate that you have taken the time to share your opinion with us and other customers! That is why you get from us!
Office interior design with Officeplanner
Request a free customised interior design proposal for your office space at Barbara Strozzilaan 101-201
With Officeplanner you can rent, lease or buy a flexible interior design package based on your preferences and requirements for the interior of your office space. Your order will be delivered at your desired location within 1 week.
More about Officeplanner