Rent office space Amsterdam Zuidas, Strawinskylaan 3051
Facilities
Desk
Internet
Printer
KVK-registration
Postal address
Kitchen
Accessibility
Bus stop Amsterdam, Station Zuid

4 mins walk (0.3 km)

Subway station Parnassusweg

3 mins walk (0.2 km)

Railway station Amsterdam Zuid

2 mins walk (0.1 km)

Subway station Amsterdam Zuid

3 mins walk (0.3 km)

Gym

5 mins walk (0.4 km)
Availability
Check below which office types are available at Strawinskylaan 3051
About this office
Rent office space at Strawinskylaan (South)
Are you looking for an office space in the economic heart of the Netherlands? You can rent office space here on the Amsterdam Zuidas, you will benefit from a real top location! This building was built in 1972. It has a total plot area of ??7942 m2 and the landlord offers various rooms for the rental.
Rental prices, office Strawinskylaan, Amsterdam
For an office space with 2 workplaces, you pay a monthly rent of € 1339, - in this office building. Would you rather rent a larger space? For an office with 5 workstations, you pay € 2369 a month. These are fair prices for a top location like this!
Strawinskylaan: telephone answering and post-processing
In this office building on the Strawinskylaan in Amsterdam, you benefit from many services. You can choose for telephone answering and the mail is processed neatly every day. Furthermore, your guests are always professionally received by the reception. In addition, there are several meeting rooms that are equipped with videoconferencing equipment.
Location and accessibility, Strawinskylaan, Amsterdam
The office building is located directly at the World Trade Center (WTC). The building can be easily reached by train, metro and bus. Amsterdam Zuid Station is a 5-minute walk away. Are you coming to the office by car? You can park easily in the existing parking lot.
Are you interested in renting an office space at Strawinskylaan?
It is mainly financial companies that rent an office space in this building. But telecom companies and consultancies have also found their place here. Will you be the next tenant of this office building? Come and take a look. Plan a guided tour for free and without obligation.
Rent at this location?
This is currently available at Strawinskylaan 3051 in Amsterdam Zuidas
How many square meters of office space do I need?
Media
Get a good impression of this office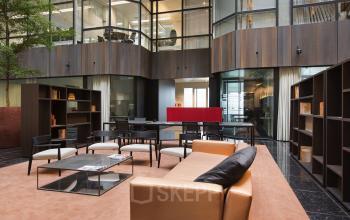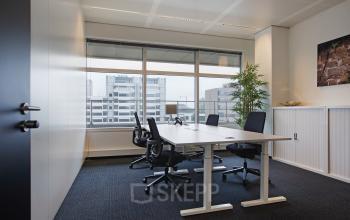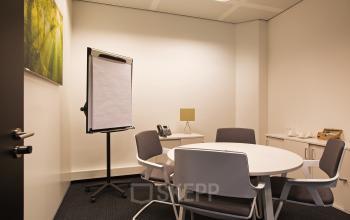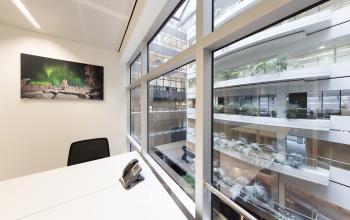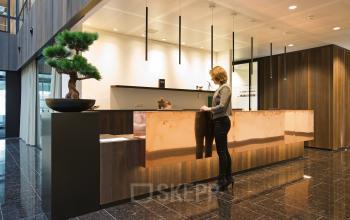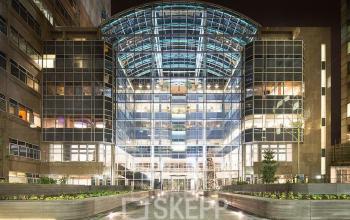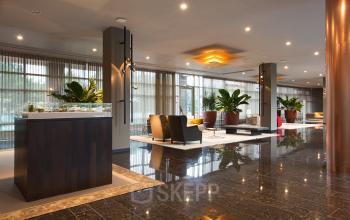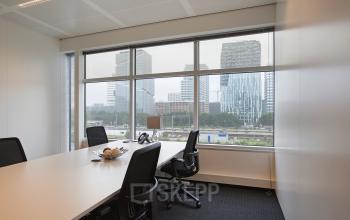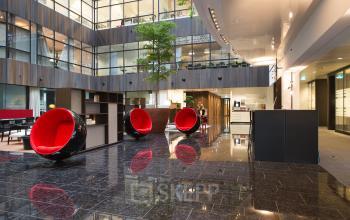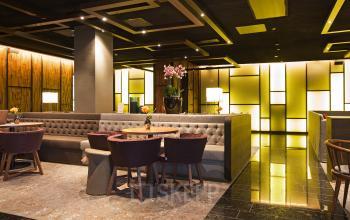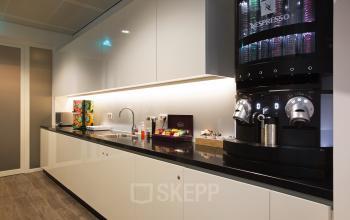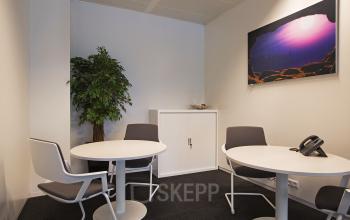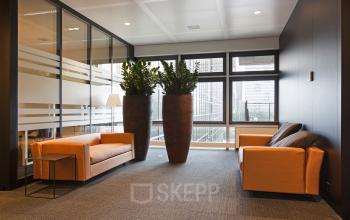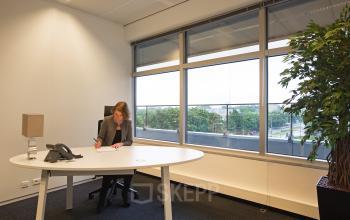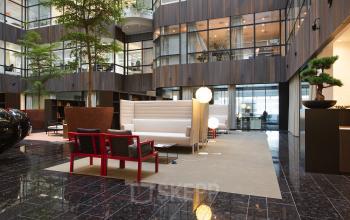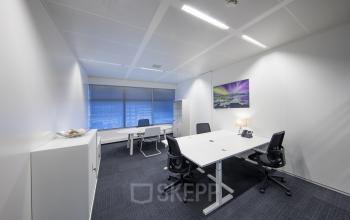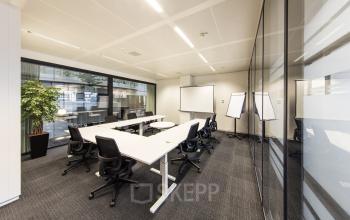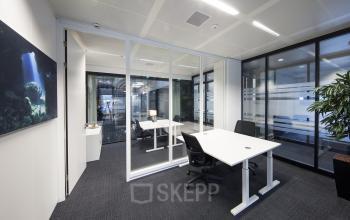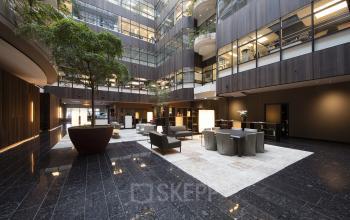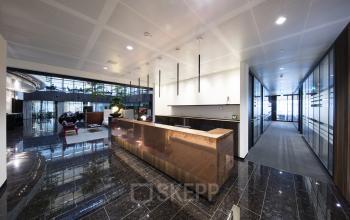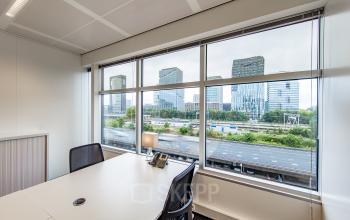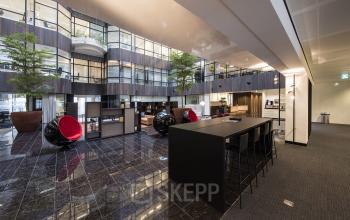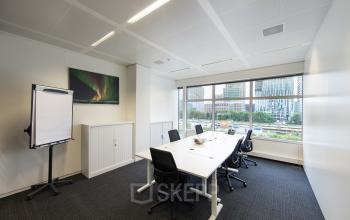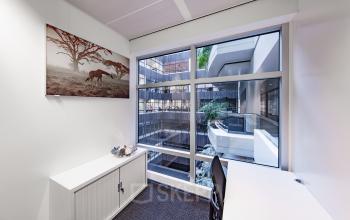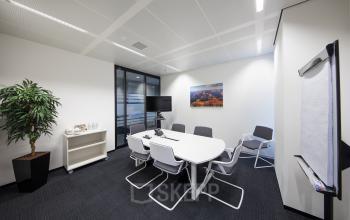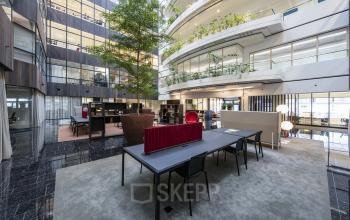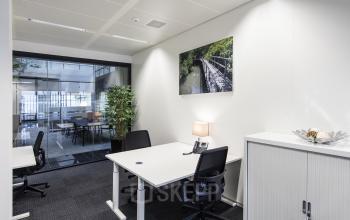 Reviews
Find out what other people said about this location
T
TCC - Consultant Company
Als consultants is het belangrijk om een representatief kantoor te huren.
Daarnaast willen we graag in een pand zitten met andere grote partijen, dit kantoor is dan absoluut een goede optie voor ons.
V
Vincent Slot
Ik ben een tijdje terug een kijkje wezen nemen in dit kantoor.
Er is veel bedrijvigheid in het sociale gedeelte van het pand en alles ziet er strak en netjes uit.
C
Celine
Hele toffe kantoorlocatie!!
Alleen liggen de prijzen voor mij toch net iets te hoog...
W
Welma
Prachtig...
erg mooi ingericht. Praktisch, modern, luxe, zakelijk.
J
Jim
Top kantoor!
Goede voorzieningen en services zo te zien. Ook nog eens onbeperkt koffie... zo kom je de werkdag hier wel door denk ik!
Thanks for your review!
We really appreciate that you have taken the time to share your opinion with us and other customers! That is why you get from us!
Office interior design with Officeplanner
Request a free customised interior design proposal for your office space at Strawinskylaan 3051
With Officeplanner you can rent, lease or buy a flexible interior design package based on your preferences and requirements for the interior of your office space. Your order will be delivered at your desired location within 1 week.
More about Officeplanner