Rent office space Brussels Elsene, Louizalaan / Avenue Louise 367
Facilities
Desk
Internet
Coffee/tea
Printer
Meeting space
Cabinet
Postal address
Kitchen
Parking
Accessibility
Bus stop Abdij

3 mins walk (0.2 km)

Subway station Abdij

2 mins walk (0.2 km)

Railway station Mouterij

20 mins walk (1.6 km)

Park

5 mins walk (0.4 km)

Gym

1 min walk (27 m)
Rent at this location?
This is currently available at Louizalaan / Avenue Louise 367 in Brussels Elsene
How many square meters of office space do I need?
About this office
Rent office space at the Louizalaan in Brussels (Elsene)
Renting office space at the Louizalaan in Brussels is something you should do in this mansion. This office building was built by a Belgian family who were inspired by modern arts. When you enter a round and marble stairway directly catches your eye. The roof terrace is postioned on the south side of the building and it is used as a meeting room or to just catch some rays of sun in the summertime.
Prices
On this great location in Brussels there are multiple office spaces and a co-working present. The different possibilities are listed in this paragraph. You are able to rent a spot in the co-working for a price from €125,- per month and this will grant you a working space for five days per month. Do you prefer a fixed desk and the oppertunity to work whenever you want with 24/7 access? That is possible for a price from €350,- per month. If you need more space than only one working space or if you simply want more privacy, you can rent an office space . The smallest office is suitable for two people and costs €1100,- per month including coffee, tea and water. Is your company growing and are you looking for even more space? An office space for four to six people is still available and costs €1900,- per month. For more information about the prices and for other questions, you can call our real estate agents.
Free use of the meeting rooms, 24/7 accessbility and free coffee and tea
Renting office space at the Louizalaan in Brussels does have its benefits. You are not only renting your workplace on one of the best locations in Brussels but you can also make use of the present meeting rooms for free. Do you adore coffee and tea? Well, lucky you because these are included in the price you pay. Do not be affraid to spill coffee on you desk because the offices are cleaned every day! You are an entrepreneur and this means you got to make some more hours on a day. There are no problems if you want to do so since you will have 24/7 accessibility.
Location and reachability
As mentioned before, you will be renting your office space at a great location close to Brussels City Centre. The Louizalaan is known as the most prestigious road in Brussels. When you are travelling to work by car, you can reach the highways E40 and E411 within 15 minutes. These roads take you throughout all of Belgium. It is very easy to travel to work by public transport since the bus, tram and subway have stops in the same street. The stops are close to the office building and you can easy get everywhere in and around Brussels. There is a hotel on the corner where your guests can sleep over if there is a deadline to be met and you are working late. This hotel has its own restaurant that offers good food for when you are hungry.
Will you be renting office space at the Louizalaan soon?
Do you want to rent office space at the Louizalaan in Brussels in this mansion? Contact our real estate agents for free and without obligations. They can provide you with all the information you need and schedule a free tour when you want to take a look over in Brussels. Can we welcome you soon?
Media
Get a good impression of this office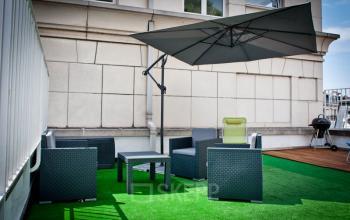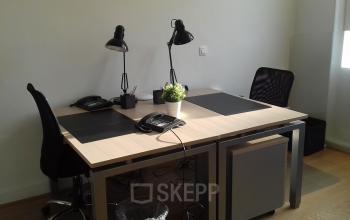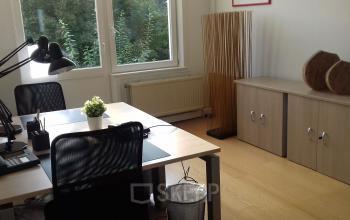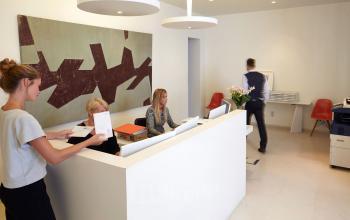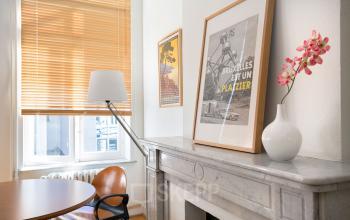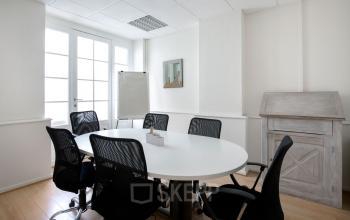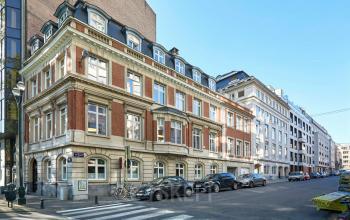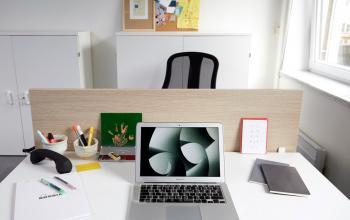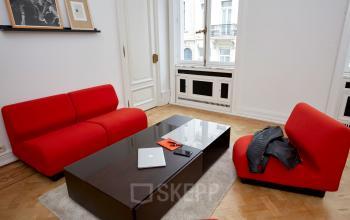 Reviews
Find out what other people said about this location
T
Theo
Het terras is een fijne plek!
Thanks for your review!
We really appreciate that you have taken the time to share your opinion with us and other customers! That is why you get from us!
Office interior design with Officeplanner
Request a free customised interior design proposal for your office space at Louizalaan / Avenue Louise 367
With Officeplanner you can rent, lease or buy a flexible interior design package based on your preferences and requirements for the interior of your office space. Your order will be delivered at your desired location within 1 week.
More about Officeplanner