Rent office space Nieuwegein, Nevelgaarde 8
Facilities
Desk
Internet
Coffee/tea
Printer
Meeting space
KVK-registration
Postal address
Kitchen
Parking
Accessibility
Bus stop Nieuwegein, Poort van Nieuwegein

4 mins walk (0.3 km)

Railway station Utrecht Lunetten Railway Station

1 hour 46 mins walk (8.6 km)

Gym

1 min walk (56 m)
Rent at this location?
This is currently available at Nevelgaarde 8 in Nieuwegein
How many square meters of office space do I need?
About this office
Kantoorruimte huren aan de Nevelgaarde in Nieuwegein
Op zoek naar een geschikte kantoorruimte in Nieuwegein? Neem dan een kijkje in dit fraaie kantoorgebouw aan de Nevelgaarde. Je hebt op deze locatie de mogelijkheid om kantoorruimten, werkplekken en vergaderruimten te huren. Het is een luxe kantoorpand waar alles smaakvol is ingericht, denk hier bijvoorbeeld aan de gemeenschappelijke ruimtes zoals de centrale entree. De belangrijkste plek in het kantoorgebouw. Ook de ligging is erg gunstig, goede bereikbaarheid en een leuke binnenstad. Nieuwsgierig? Plan dan snel een rondleiding in.
Huurprijzen
Op deze locatie heb je de mogelijkheid om een gemeubileerde kantoorruimte te huren, al vanaf 1 persoon. Ben je op zoek naar een kantoorkamer voor 4 personen? Daar betaal je op deze locatie slechts €676,- voor per maand. Ben je met meer en zie je het wel zitten om een kantoorruimte te huren voor 7 personen? Hier betaal je een maandelijks bedrag van €1183 voor. Geen behoefte aan een afgesloten kantoorruimte en zoek je een co-workingspace? Dat kan ook! Vraag onze vastgoedconsultants naar alle mogelijkheden, wij helpen je graag.
Een receptie en goede beveiliging
Wanneer je een kantoorruimte huurt aan de Nevelgaarde in Nieuwegein, zijn de prijzen die je betaald voor een kantoorruimte inclusief alle bijkomende services en faciliteiten. Zo is de aanwezige receptie altijd bemand en kunnen zij jou ondersteunen in verschillende werkzaamheden zoals het verwerken van de post en aannemen van binnenkomende telefonie. Ook is er goede beveiliging aanwezig in- en rondom het kantoorgebouw, zo verlaat jij elke dag met een gerust hart jouw werkplek.
Locatie en bereikbaarheid
De ligging is zoals eerder aangegeven erg gunstig, het kantoorgebouw is namelijk gevestigd naast de A12. Ook bereik je binnen enkele minuten rijden de A12 en A27. Het is ook mogelijk om het kantoorpand op een makkelijke manier te bereiken met het openbaar vervoer. De dichtstbijzijnde bushalte is slechts 4 minuten lopen vanaf jouw werkplek.
Huur jij binnenkort een kantoorruimte aan de Nevelgaarde in Nieuwegein?
Ben jij enthousiast en zie je het wel zitten om een kantoorruimte te huren aan de Nevelgaarde in Nieuwegein? Wacht dan niet langer en neem contact op met één van onze vastgoedconsultants. Wij helpen je graag verder met het inplannen van een rondleiding op een door jou gekozen datum en tijdstip en beantwoorden al je vragen. Wat dit kost? Helemaal niets! SKEPP helpt jou gratis en geheel vrijblijvend in de zoektocht naar de juiste kantoorruimte in Nieuwegein.
Media
Get a good impression of this office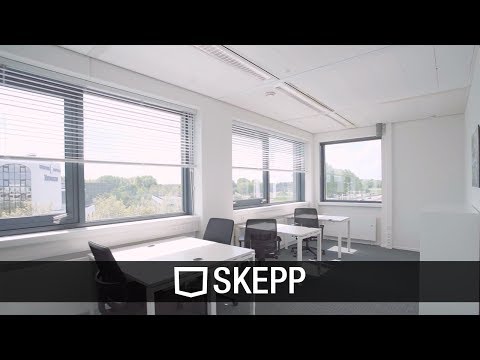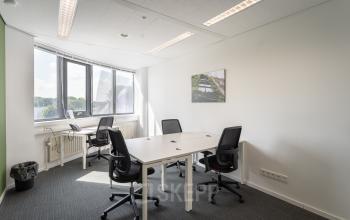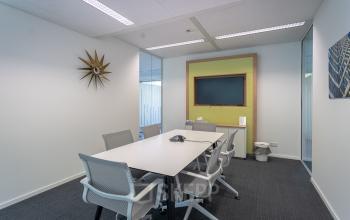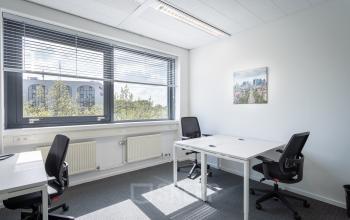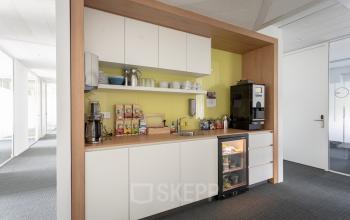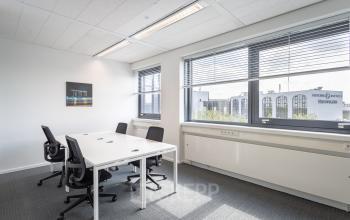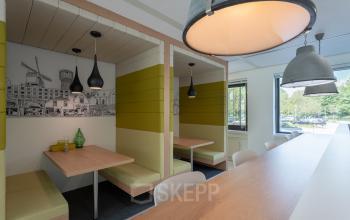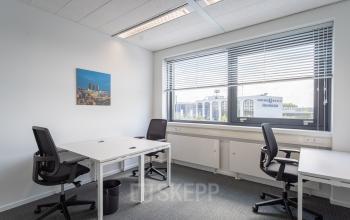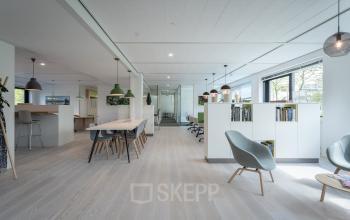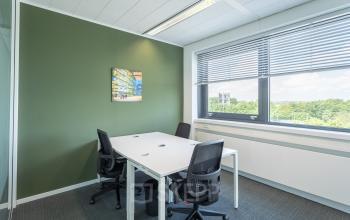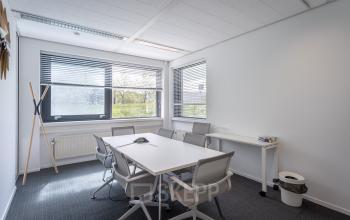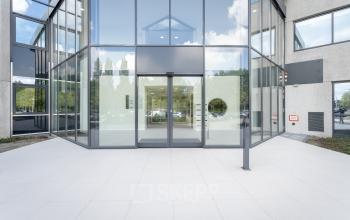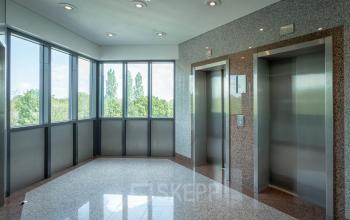 Reviews
Find out what other people said about this location
There are no reviews of this office yet. Will you be the first person to leave a review?
Thanks for your review!
We really appreciate that you have taken the time to share your opinion with us and other customers! That is why you get from us!
Office interior design with Officeplanner
Request a free customised interior design proposal for your office space at Nevelgaarde 8
With Officeplanner you can rent, lease or buy a flexible interior design package based on your preferences and requirements for the interior of your office space. Your order will be delivered at your desired location within 1 week.
More about Officeplanner