Rent office space Amstelveen Centrum, Laan van Langerhuize 1
Facilities
Desk
Internet
Coffee/tea
Printer
Meeting space
Cabinet
KVK-registration
Postal address
Kitchen
Parking
Accessibility
Bus stop Amstelveen, Ziekenhuis

2 mins walk (0.1 km)

Railway station Amsterdam RAI

1 hour 13 mins walk (5.9 km)

Subway station Ouderkerkerlaan

4 mins walk (0.3 km)

Park

3 mins walk (0.2 km)

Gym

2 mins walk (0.1 km)
Rent at this location?
This is currently available at Laan van Langerhuize 1 in Amstelveen Centrum
Available office rooms
Rent immediately

Have you made your choice and do you want to rent this [(flex)workplace / office room / office space]? Prevent another party being ahead of you, do not hesitate and rent it online immediately. Click on the button to rent!

Rental price:

€368 350 € /mo.

Rental price:

€737 700 € /mo.

Rental price:

€1,105 1.050 € /mo.

Rental price:

€1,474 1.400 € /mo.

Rental price:

€1,842 1.750 € /mo.

Rental price:

€2,211 2.100 € /mo.
Available office spaces
Space description:

336 m2

Rental price:

16.195 € /mo.
How many square meters of office space do I need?
About this office
Huren in Amstelveen? Hier vindt u de geschikte kantoorruimte of werkplek!
Op zoek naar de juiste uitstraling en een hoge dosis professionaliteit voor uw bedrijf? Huur dan nu de kantoorruimte die het beste bij u past in Amstelveen. Binnen dit kantoorconcept in Amstelveen huurt u een werkplek, (ingerichte) kantoorkamer of kantoorruimte op maat (>100 m2).
Een werkplek huurt u al vanaf €375,- per maand, terwijl u een kantoorkamer huurt vanaf slechts €750,- per maand. Kantoorruimte op maat huren? De prijs hiervoor bedraagt €205,- per m2 per jaar.
Er is sprake van een hoog servicelevel. Zo is er een bemande receptie, die u ondersteunt door bijvoorbeeld telefoonaanname en postverwerking. Bovendien kunt u dagelijks gebruik maken van een lunch en zijn er printfaciliteiten. Vergaderen kan in de vergaderruimte, koffie haalt u bij de koffiecorner. Parkeerruimte is aanwezig. Kortom, veel luxe!
De locatie van het kantoorpand is uitstekend te noemen. Het kantoorgebouw is namelijk gevestigd in het voormalig KPMG-gebouw aan de Laan van Langerhuize. Dit fraaie karakteristieke kantoorgebouw is gelegen in Amstelveen aan de snelweg A9, waardoor de bereikbaarheid erg goed is. Overtuigd? Plan direct een rondleiding in via SKEPP! Dit is gratis via het menu rechts op deze pagina.
Media
Get a good impression of this office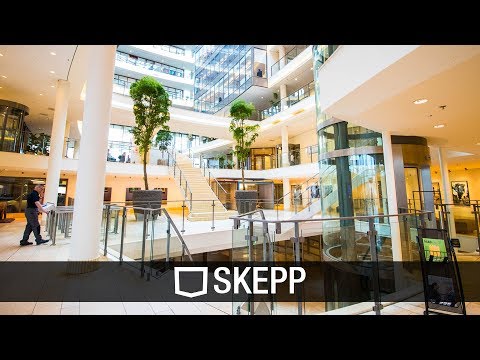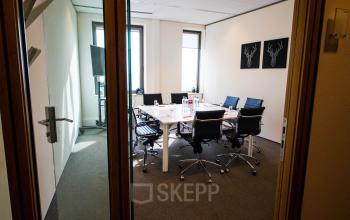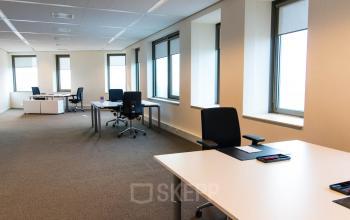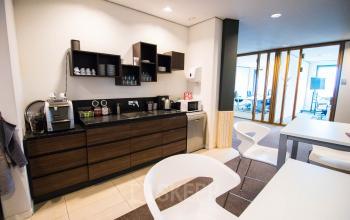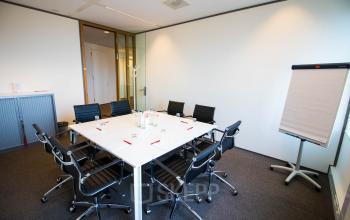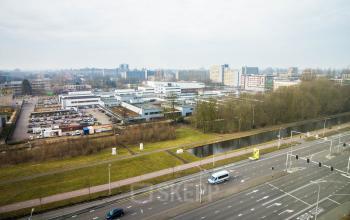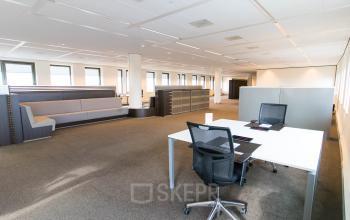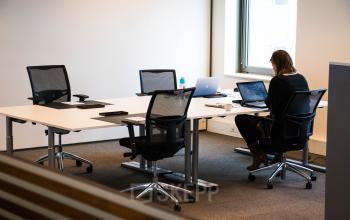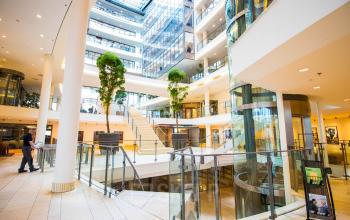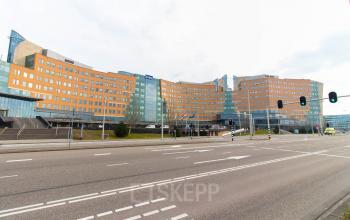 Reviews
Find out what other people said about this location
G
Gerard
Alles super..
mooi restaurant, groot parkeerterrein, vergaderruimtes en printvoorzieningen. allemaal handig
L
Laura
Modern zakelijk kantoorpand, veel ruimte nog beschikbaar.
Ruime keuze, dat is altijd fijn.
V
Vincent
Servicelevel is hier van hoog niveau, dat maakt het huren op deze locatie erg prettig :-)
Thanks for your review!
We really appreciate that you have taken the time to share your opinion with us and other customers! That is why you get from us!
Office interior design with Officeplanner
Request a free customised interior design proposal for your office space at Laan van Langerhuize 1
With Officeplanner you can rent, lease or buy a flexible interior design package based on your preferences and requirements for the interior of your office space. Your order will be delivered at your desired location within 1 week.
More about Officeplanner