Rent office space Amsterdam Grachtengordel, Herengracht 168
Facilities
Internet
Meeting space
KVK-registration
Postal address
Kitchen
Accessibility
Bus stop Amsterdam, Westermarkt

3 mins walk (0.2 km)

Subway station Amsterdam, Westermarkt

3 mins walk (0.2 km)

Railway station Amsterdam Centraal

15 mins walk (1.3 km)

Park

2 mins walk (0.2 km)

Gym

3 mins walk (0.2 km)
Rent at this location?
This is currently available at Herengracht 168 in Amsterdam Grachtengordel
How many square meters of office space do I need?
About this office
Rent office space at the Herengracht (City Centre)
At the Herengracht in Amsterdam stands this beautiful monumental office building. This office building was built in 1638 and that makes it so the building has a rich history. This is also visible when you look at the characteristics of the building: marble floors, beatiful stairs and the high ceilings and windows. The neighborhood is vibrant and a lot of shops and companies are situated here. Sushi Me is around the corner for when you feel like eating out and more lunchrooms are close.
Prices, office Herengracht, Amsterdam
This building at the Herengracht in Amsterdam features 5 stories with a total surface of 1214 m2. When you enter the building, you arrive in the monumental hallway with marble floors and beautiful stairs. You will have the possibility to rent office spaces of different sizes so there is something suitable for every company. The sizes of the offices vary between 25 m2 and 500 m2. An office of 25 m2 will cost you €2000,- per month including service costs.
Herengracht: elevator, pantry's and meeting rooms
When you decide to rent an office space in this monumental building, you will also rent a view over the Herengracht in Amsterdam. The office spaces have pvc-floors and led lighting. Besides that the offices are being delivered on a turn-key basis. The offices may be furnished to your own likings and the landlord will think along. Renting at this stunning location in Amsterdam means you can make use of the services it has to offer. Some of these services are: an elevator, pantry's, a garden and meeting rooms.
Location and reachability: Herengracht, Amsterdam
The building has great reachability. Either by bus or tram your can get out in front of the building and Amsterdam Central Station is only a few minutes away. If you want to travel by car, you will reach the building via the highway (A10). Being situated in the city centre of Amsterdam means that you are surrounded by bars, restaurants and stores. Vibrant surroundings but a nice and calm working environment.
Will you soon be renting office space at the Herengracht?
Would you like to come and take a you based upon this information? No problem! Just schedule a tour for free. What are you waiting for?
Media
Get a good impression of this office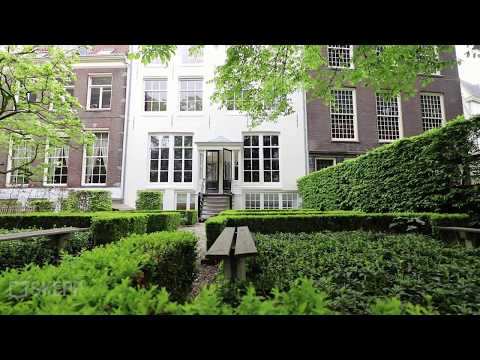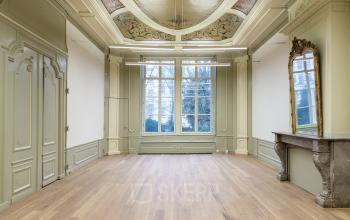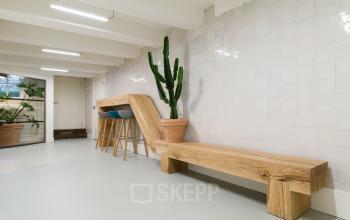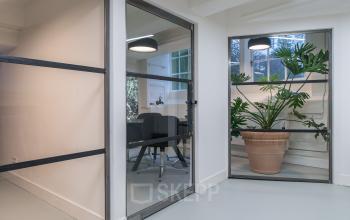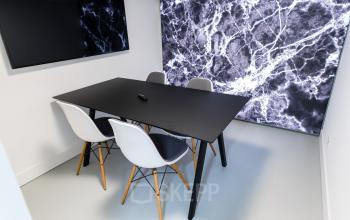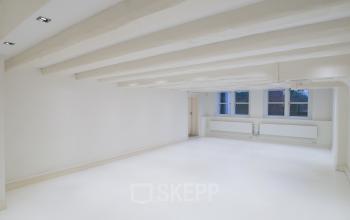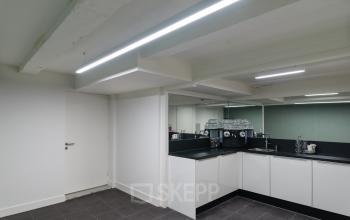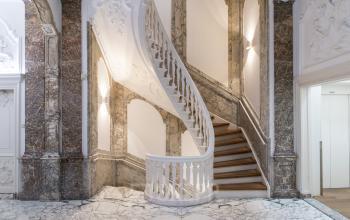 Reviews
Find out what other people said about this location
S
Sleiderink
Wat een prachtig pand is dit aan de Herengracht.
Mooie lichte ruimten met veel mogelijkheden
K
Kay
Prachtig om te zien hoe meerdere historische elementen bewaard zijn gebleven
Thanks for your review!
We really appreciate that you have taken the time to share your opinion with us and other customers! That is why you get from us!
Office interior design with Officeplanner
Request a free customised interior design proposal for your office space at Herengracht 168
With Officeplanner you can rent, lease or buy a flexible interior design package based on your preferences and requirements for the interior of your office space. Your order will be delivered at your desired location within 1 week.
More about Officeplanner