Rent office space Amsterdam Grachtengordel, Keizersgracht 62 – 64
Facilities
Desk
Internet
Printer
Meeting space
KVK-registration
Postal address
Kitchen
Accessibility
Bus stop Amsterdam, Nieuwezijds Kolk

9 mins walk (0.7 km)

Subway station Amsterdam, Nieuwezijds Kolk

9 mins walk (0.7 km)

Railway station Amsterdam Centraal

13 mins walk (1.1 km)

Park

2 mins walk (0.2 km)

Gym

1 min walk (17 m)
Rent at this location?
This is currently available at Keizersgracht 62 – 64 in Amsterdam Grachtengordel
Available office rooms
Rental price:

€1,800 /mo.
How many square meters of office space do I need?
About this office
Huur kantoorruimte binnen dit prachtige monument in Amsterdam
Op zoek naar betaalbare kantoorruimte in een grachtenpand in Amsterdam? Kantoorruimte vinden aan de grachten in het centrum van Amsterdam is een lastige opgave. Veel bedrijven willen zich hier vestigen waardoor de huurprijzen erg hoog liggen. Echter, SKEPP zoekt voor u altijd naar de meest geschikte en betaalbare huisvestingsoplossingen, bijvoorbeeld dit fraai ingerichte kantoorpand aan de Keizersgracht.
Een kantoorkamer voor maar €600,- p.m. aan de Keizersgracht
Huren op deze locatie kan wanneer u op zoek bent naar een (ingerichte) kantoorkamer (vanaf 20 m2) of kantoorruimte op maat (vanaf 100 m2) te huur in Amsterdam. Een kantoorkamer is te huur vanaf €600,- per maand. Binnen dit kantoorpand voelt u zich direct thuis. Dit kantoorgebouw is letterlijk de basis voor een geslaagde onderneming. Binnen dit business center heeft men reeds 50 jaar ervaring met het faciliteren en beheren van kantoorruimte. Daardoor kunt u zich focussen op uw core business.
Kantoorruimte geschikt voor starters en gevestigde bedrijven
Zowel startende bedrijven als gevestigde ondernemingen kunnen hier terecht om kantoorruimte te huren. Elk kantoor is gemeubileerd en gestoffeerd en van glasvezel voorzien. Het serviceteam staat altijd voor u klaar en uw gasten worden echt gastvrij ontvangen. Telefoonbeantwoording? Ook dat kan in dit kantoorgebouw.
De Keizersgracht, uw nieuwe bedrijfslocatie?
Dus bent u op zoek naar een kantoorkamer of kantoorruimte op maat in Amsterdam? Plan uw rondleiding gratis bij SKEPP en krijg een goede indruk van dit kantoorpand!
Media
Get a good impression of this office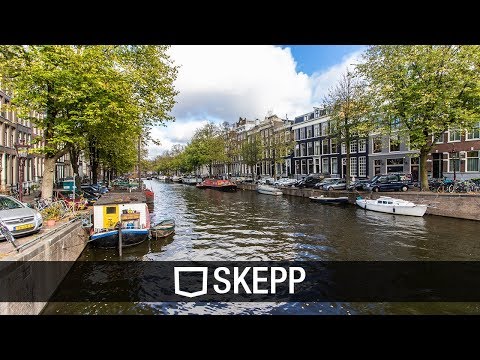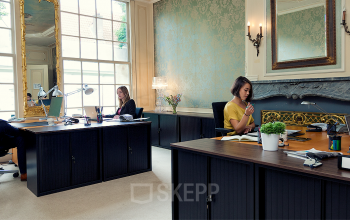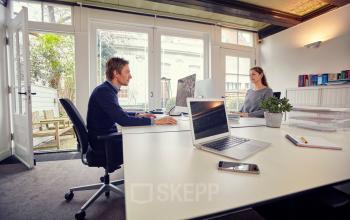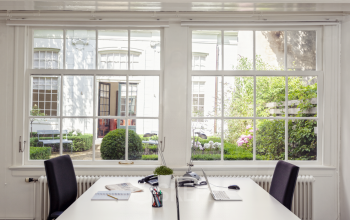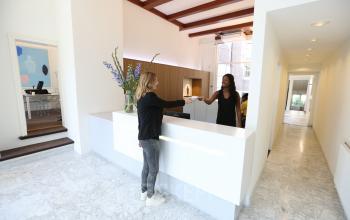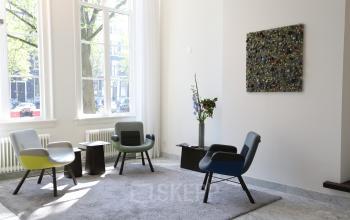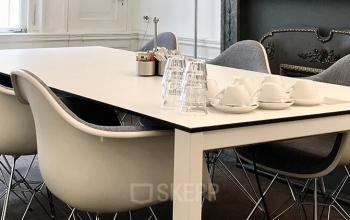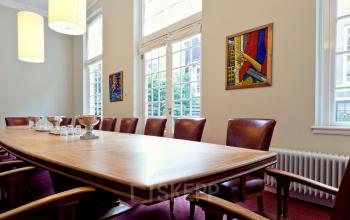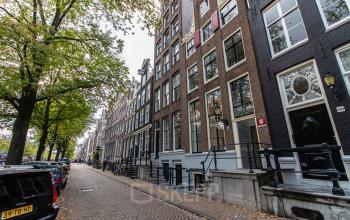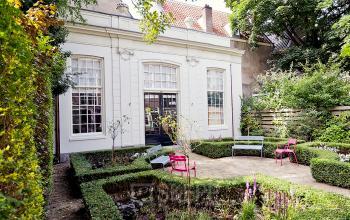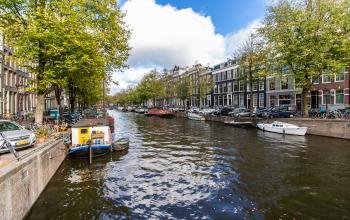 Reviews
Find out what other people said about this location
P
Pieter Driessen
Een prachtig authentiek grachtenpand.
Het internet werkt snel, je kunt hier rustig werken en belafspraken houden en het personeel is erg vriendelijk!
J
Julliet Wolters
Prachtig authentiek pand met karakteristieke eigenschappen.
Ik ben hier onlangs een keertje wezen kijken en alles ziet er mooi en netjes uit! Alles is uitstekend geregeld en met de mooie tuin achterin is het een prachtig en fijn pand om in te werken.
d
dhr m wikier
prachtig authentiek pand
j
jasper R.
Prima werken hier!
Thanks for your review!
We really appreciate that you have taken the time to share your opinion with us and other customers! That is why you get from us!
Office interior design with Officeplanner
Request a free customised interior design proposal for your office space at Keizersgracht 62 – 64
With Officeplanner you can rent, lease or buy a flexible interior design package based on your preferences and requirements for the interior of your office space. Your order will be delivered at your desired location within 1 week.
More about Officeplanner