Rent office space Amsterdam Noord, Kraanspoor 12-58
Facilities
Desk
Internet
Coffee/tea
Meeting space
KVK-registration
Postal address
Kitchen
Parking
Accessibility
Bus stop Amsterdam, Stenendokweg

5 mins walk (0.4 km)

Railway station Amsterdam Centraal

23 mins walk (3.5 km)

Gym

4 mins walk (0.3 km)
Rent at this location?
This is currently available at Kraanspoor 12-58 in Amsterdam Noord
Available office rooms
Space description:

2 Persons

Space description:

3 Persons

Rental price:

1.079 € /mo.

Space description:

4 Persons

Rental price:

1.439 € /mo.
How many square meters of office space do I need?
About this office
Kantoorruimte huren aan het Kraanspoor in Amsterdam (Noord)
Ben jij op zoek naar een unieke kantoorruimte in Amsterdam Noord? Neem dan een kijkje in dit gave kantoorgebouw aan het Kraanspoor. Het industriële kantoorpand is gebouwd boven het water van het IJ in 2008 en heeft daarmee vanuit de kantoorruimten een fantastisch uitzicht. De grote ramen zorgen voor veel daglicht, snel en efficiënt werken is hier dus zeker mogelijk. De ligging is ook gunstig, met zowel de auto als het openbaar vervoer is jouw werkplek makkelijk bereikbaar.
Huurprijzen
Op dit moment zijn er nog meerdere kantoorruimten beschikbaar. Bijvoorbeeld een 1-persoonskantoor voor een maandelijks bedrag van €329,-, een 2-persoons vanaf €749 of een 3-persoonswerkplek is te huur voor €1099,- in de maand. Op zoek naar een ruimte voor meer personen? Er zijn ook kantoorruimtes beschikbaar die geschikt zijn voor 8 tot 10 personen, deze is te huur voor een maandelijks bedrag van €3009. Bovengenoemde prijzen zijn op basis van een 12 maandenovereenkomst. Op zoek naar andere ruimten? Deze zijn te creëren door meerdere ruimten samen te voegen, vraag onze vastgoedconsultants naar alle mogelijkheden.
Gemeubileerde kantoren en een pantry
Het huren van een kantoorruimte aan het Kraanspoor in Amsterdam Noord brengt vele voordelen met zich mee. Er zijn namelijk vele services en faciliteiten die het huren op deze locatie erg comfortabel maken, bijvoorbeeld de gemeubileerde kantoorunits. Heb je geen zin om bezig te gaan met het interieur van jouw kantoorkamer of ben je met haast op zoek naar een nieuwe plek? Dan is dit de ideale oplossing. Ook zijn er in het kantoorpand meerdere pantry's te vinden. Hier kun je een lekkere kop koffie/thee pakken en in de middag een lunch voorbereiden.
Locatie en bereikbaarheid
Het kantoorpand heeft een perfecte ligging, namelijk in Amsterdam Noord. Deze locatie is gemakkelijk bereikbaar met zowel de auto als het openbaar vervoer. De bushalte Stenendokweg en het metrostation Noord liggen vlakbij. Vanaf hier zijn ook meerdere snelwegen te bereiken binnen enkele minuten, zoals de A8, A10 en A5. In de nabije omgeving vind je leuke winkels, gezellige restaurants en het NEMO museum.
Huur jij binnenkort een kantoorruimte aan het Kraanspoor in Amsterdam Noord?
Ben jij enthousiast over het huren van een kantoorruimte op deze unieke locatie aan het kraanspoor in Amsterdam Noord? Wacht dan niet langer en neem contact op met één van onze vastgoedconsultants. Wij helpen je graag verder in deze zoektocht! Gratis en geheel vrijblijvend beantwoorden we al je vragen en plannen een rondleiding voor je in. Wie weet huur jij straks een kantoorruimte aan het Kraanspoor.
Media
Get a good impression of this office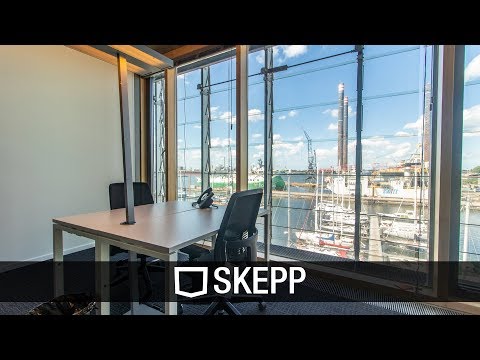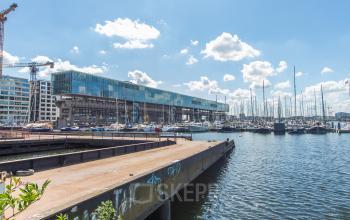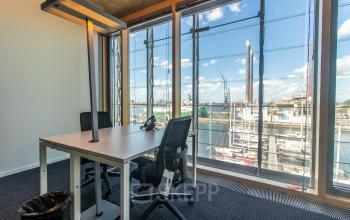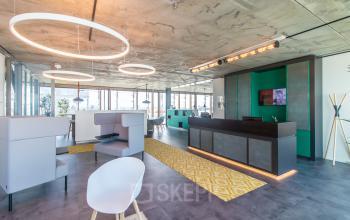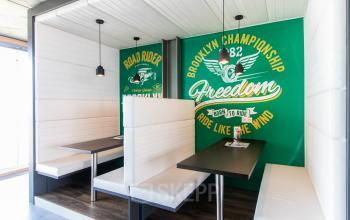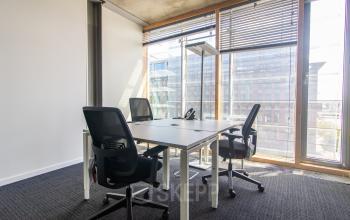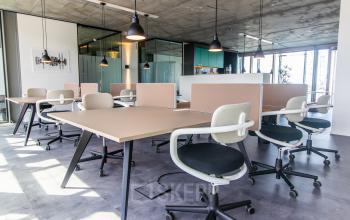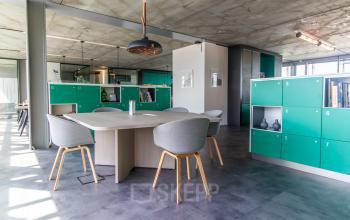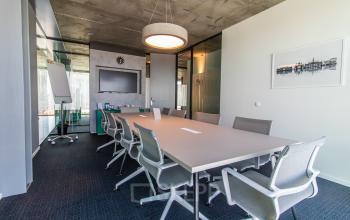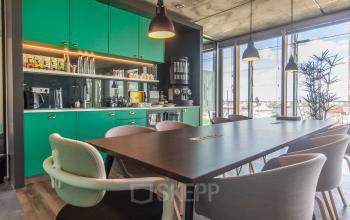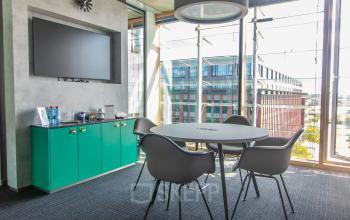 Reviews
Find out what other people said about this location
M
M. Logtenberg
Prachtige locatie aan het water.
De moderne kantoorruimten en het geweldige uitzicht maken voor het de ideale locatie
J
Juul T.
Uitzicht is echt geweldig.
hier kun je goed en rustig werken en er hangt een goede sfeer tussen de medehuurders
Thanks for your review!
We really appreciate that you have taken the time to share your opinion with us and other customers! That is why you get from us!
Office interior design with Officeplanner
Request a free customised interior design proposal for your office space at Kraanspoor 12-58
With Officeplanner you can rent, lease or buy a flexible interior design package based on your preferences and requirements for the interior of your office space. Your order will be delivered at your desired location within 1 week.
More about Officeplanner