Rent office space Amsterdam Zuidas, Gustav Mahlerplein 109-115
Facilities
Internet
KVK-registration
Postal address
Accessibility
Bus stop Amsterdam, Gustav Mahlerplein

1 min walk (73 m)

Subway station Parnassusweg

7 mins walk (0.6 km)

Railway station Amsterdam Zuid

4 mins walk (0.4 km)

Subway station Amsterdam Zuid

4 mins walk (0.3 km)

Gym

2 mins walk (0.1 km)
Rent at this location?
This is currently available at Gustav Mahlerplein 109-115 in Amsterdam Zuidas
Unfortunately, nothing is currently available in this office building. View other offices on the SKEPP website or contact our real estate agents for free advice
Check out the other office spaces for rent in Amsterdam Zuidas!
About this office
Rent office space at the Gustav Mahlerplein (Zuidas)
This sky high building at the Gustav Mahlerplein in Amsterdam offers several different office spaces to campanies and people who work in the financial sector. It should not surprise you that a lot of companies from this working field are situated here because of that reason. The object was built in 2009 and the available offices are located on the 25th, 26th and 27th floor. This gives you a stunning view over Amsterdam! The central location of this office building gives you access to a lot of shops in the neighborhood. A free shuttle bus can drive you to a shopping mall with clothing stores and different shops and bars.
Prices, office Gustav Mahlerplein, Amsterdam
At the moment there are only working spaces available for a price of €300,- per month. For this price you will rent a working space in the heart of the financial district of Amsterdam at the Zuidas. The price you pay depends on the time you rent you working space. Cleaning of general areas and offices are included in the price and so are printing services, coffee and phone service.
Gustav Mahlerplein: central reception, cleaning and coffee included
When you rent in this modern office building, you can make use of the facilities and services that are offered to you. The reception will always warmly welcome your guests and business partners. IF you wish, you can also make use of complementary services like meeting rooms, administrative support and IT help. The office rooms are always modernly furnished with adjustable desks and comfortable chairs. As a tenant you will have 24/7 accessibility to the building and the reception is always staffed during office hours. Your floor has its own reception.
Location and reachability, Gustav Mahlerplein, Amsterdam
The building has great reachability and it does not matter in what way you want to come to work. The nearest bus stop is just around the corner and train station Amsterdam Zuid is only a 2 minute walk. From here you will have several different connections to choose from. Are you coming to work by car? No Problem! You do not have to worry about finding a parking spot, because there is a big parking lot underneath the building. For a small fee, you may park your car here.
Will you soon be renting office space at the Gustav Mahlerplein?
Are you working in the financial work field and would you like to rent your working space in this building? Come and take a look by scheduling a tour. Contact us for more information about this option.
Media
Get a good impression of this office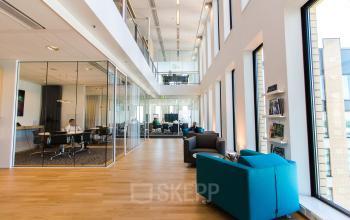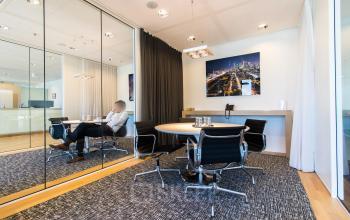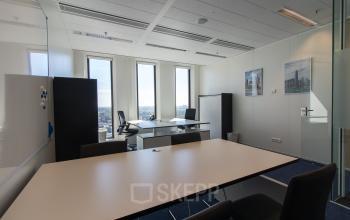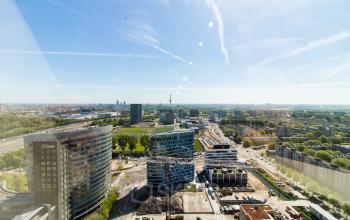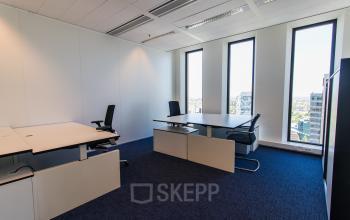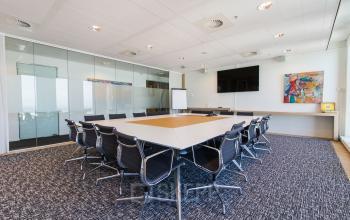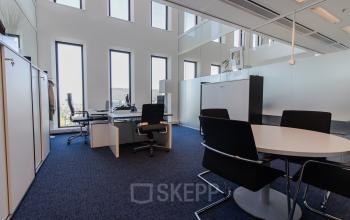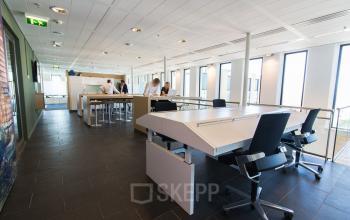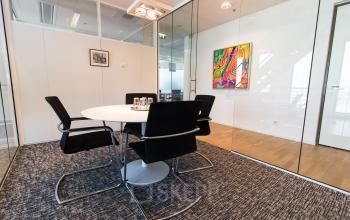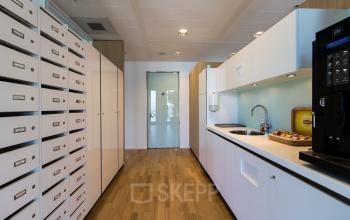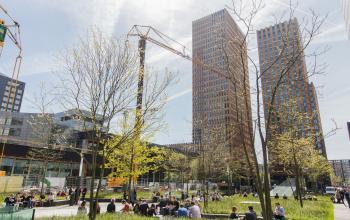 Reviews
Find out what other people said about this location
M
Monique
Wat een ontzettend groot gebouw!
De kantoorruimten, pantry, vergaderzalen zien er goed uit en de bereikbaarheid is zeker uitstekend te noemen.
Thanks for your review!
We really appreciate that you have taken the time to share your opinion with us and other customers! That is why you get from us!
Office interior design with Officeplanner
Request a free customised interior design proposal for your office space at Gustav Mahlerplein 109-115
With Officeplanner you can rent, lease or buy a flexible interior design package based on your preferences and requirements for the interior of your office space. Your order will be delivered at your desired location within 1 week.
More about Officeplanner