Rent office space Baarn, Baarnsche dijk 4
Facilities
Desk
Internet
Coffee/tea
Printer
Meeting space
KVK-registration
Postal address
Kitchen
Parking
Accessibility
Bus stop Baarn, De Drie Eiken

2 mins walk (0.2 km)

Railway station Baarn

25 mins walk (2.0 km)

Gym

4 mins walk (0.3 km)
Rent at this location?
This is currently available at Baarnsche dijk 4 in Baarn
How many square meters of office space do I need?
About this office
Kantoorruimte huren aan de Baarnsche Dijk in Baarn
Wil jij graag een kantoorruimte huren aan de Baarnsche Dijk in Baarn? Neem dan een kijkje in dit representatief vrijstaand kantoorgebouw. Er is hier een verhuurbaar vloeroppervlak van maar liefst 5000 m2. Het kantoorpand is pas geleden volledig gerestyled, er is namelijk een nieuwe entree hal gerealiseerd, nieuwe toiletten, verlichting en snel glasvezel internet. 
Huurprijzen
Het kantoorpand heeft momenteel meerdere kantoorruimten beschikbaar, verdeeld over 3 verdiepingen. De kantoorunits starten vanaf 20 m2, deze zijn te huur voor een maandelijks bedrag van €495,-. Deze prachtige kantoorkamers zijn volledig gemeubileerd en daarnaast mag je ook gebruik maken van alle overige basisfaciliteiten. Daarnaast zijn er ook kantoorruimten beschikbaar met een oppervlakte van 35 m2, te huur voor €770,- en huur je een kantoorruimte van 50 m2 voor een maandelijks bedrag van €1050,-. Op zoek naar meer ruimte? Overweeg dan de mogelijkheid van deelverhuur, vraag onze vastgoedconsultants naar alle mogelijkheden.
Vergaderruimten, glasvezel internet en een pantry
Het huren van een kantoorruimte aan de Baarnsche Dijk in Baarn brengt vele voordelen met zich mee. Je maakt naast je kantoorkamer ook gebruik van alle services en faciliteiten, zoals de vergaderruimten. Er zijn maar liefst 5 flexibele ruimten beschikbaar om te vergaderen of een presentatie te geven. Ook kun je hier gebruik maken van de mogelijkheid om te ontbijten, lunchen en te borrelen. In de vergaderruimten en de rest van het kantoorgebouw maak je gebruik van glasvezel internet, hierdoor kun je de hele dag door snel en efficiënt blijven werken. Op Elke verdieping in het kantoorgebouw vind je ook een luxe pantry, een handige plek om een lekker kopje koffie/thee te zetten en in de middag je lunch voor te bereiden.
Locatie en bereikbaarheid
Het kantoorgebouw heeft een gunstige ligging in Baarn, het is zowel met de auto als het openbaar vervoer makkelijk bereikbaar. Daarnaast is het Business Centrum niet ver verwijderd van het centrum van Baarn. In het gezellige centrum zijn leuke winkels, gezellige cafés en goede restaurants te vinden. Zo vindt je bijvoorbeeld op steenworp afstand het restaurant Rederij Eemlust. Hier kun je heerlijk eten aan het water, een echte aanrader!
Huur jij binnenkort een kantoorruimte aan de Baarnsche Dijk in Baarn?
Ben jij enthousiast en zie je het wel zitten om een kantoorruimte te huren aan de Baarnsche Dijk in Baarn? Wacht dan niet langer en neem contact op met één van onze vastgoedconsultants, wij helpen je graag verder in de zoektocht naar kantoorruimte. Dit doen wij door al je vragen te beantwoorden en een rondleiding in te plannen op een door jou gekozen datum en tijdstip. SKEPP helpt jou gratis en geheel vrijblijvend aan een kantoorruimte aan de Baarnsche Dijk.
Media
Get a good impression of this office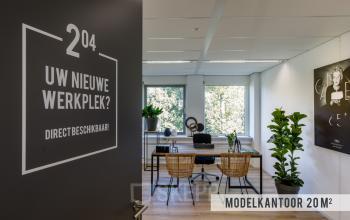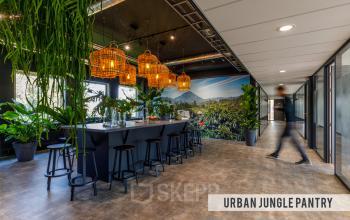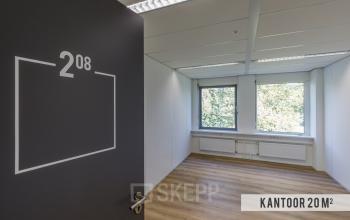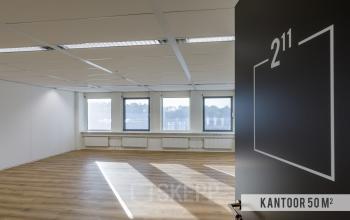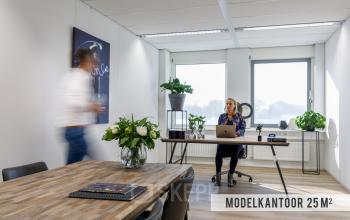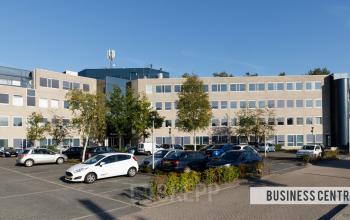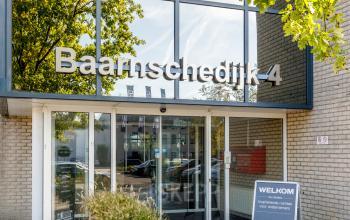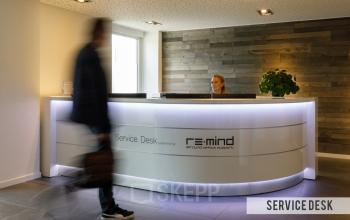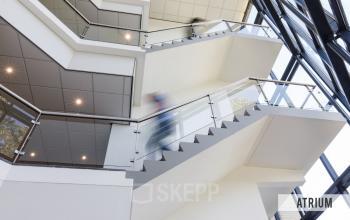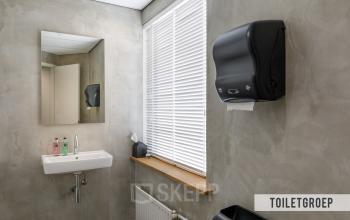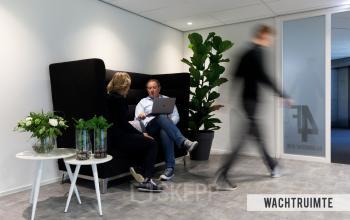 Reviews
Find out what other people said about this location
There are no reviews of this office yet. Will you be the first person to leave a review?
Thanks for your review!
We really appreciate that you have taken the time to share your opinion with us and other customers! That is why you get from us!
Office interior design with Officeplanner
Request a free customised interior design proposal for your office space at Baarnsche dijk 4
With Officeplanner you can rent, lease or buy a flexible interior design package based on your preferences and requirements for the interior of your office space. Your order will be delivered at your desired location within 1 week.
More about Officeplanner