Rent office space Brussels European District, Meeûssquare / Square de Meeûs 37
Facilities
Desk
Internet
Coffee/tea
Printer
Meeting space
Cabinet
Postal address
Kitchen
Parking
Accessibility
Bus stop Science

1 min walk (0.1 km)

Railway station Bru.-Luxemburg/brux.-Luxembourg

6 mins walk (0.5 km)

Subway station Trone

3 mins walk (0.2 km)

Park

2 mins walk (0.1 km)

Gym

2 mins walk (0.1 km)
Rent at this location?
This is currently available at Meeûssquare / Square de Meeûs 37 in Brussels European District
How many square meters of office space do I need?
About this office
Kantoorruimte huren aan de Meeûssquare in Brussel (Europese Wijk)
Wil je kantoorruimte huren aan de Meeûssquare in Brussel? Kijk dan zeker naar de kantoren die te huur zijn in dit gebouw. De fraai entree en het groen aan de overkant van de straat zijn een uniek gezicht midden in de grote stad. De Europese Wijk ligt dicht bij het parlement en het zakenleven bruist hier volop. Maak de juiste keuze er zijn genoeg kantoorvloeren, kantoorruimten of coworking werkplekken te huur in dit deel van Brussel.
Huurprijzen
Het is mogelijk om een werkplek te huren in de coworking van dit kantoorpand, maar ook een private office is te huur. Wanneer je graag wat extra privacy wilt is het beter om een eigen kantoor te nemen vanaf €600,- per persoon per maand. De coworking is voordeliger en plekken zijn te huur vanaf €420,- per persoon per maand. De huurprijzen voor kantoorruimten voor meer dan 1 persoon zijn vanaf €600,- maal het aantal personen. Het is ook mogelijk om een aanbod op maat te krijgen voor jouw bedrijf, neem gewoon even contact op en SKEPP regelt het.
Het Warandepark op loopafstand, toegang tot de business lounge en heerlijke koffie
Een kantoorpand als deze aan de Meeûssquare in Brussel heeft natuurlijk zijn voordelen wanneer je besluit om er te gaan huren. De kantoorruimten liggen op loopafstand van het Warandepark, waardoor je in de lunch heerlijk een frisse neus kunt gaan halen. Zo ontsnap je dus even aan het kantoor en kom je even tot rust. Wanneer je in de omgeving bent kun je de business lounge binnenstappen en direct aan het werk gaan. Zo handig is het huren van een kantoor in de Europese Wijk. Oh, als je er dan toch bent... neem even een heerlijke tas koffie! Hier betaal je niet extra voor. Laat wel even weten hoe de koffie smaakte, goed?
Locatie en bereikbaarheid
De ligging in het centrum van Brussel is een goede reden om hier kantoorruimte te huren. Het kantoorpand ligt dichtbij de R20 die je direct de stad uit leidt. Er zijn genoeg connecties met het openbaar vervoer, dus ook zonder wagen bereik je het kantoor makkelijk. In de omgeving zijn genoeg restaurants te vinden waar je heerlijk kunt eten, zo is Giulio's Tavola zeker het proberen waard. Het nuttige is hier dus zeer goed met het aangename te combineren aan de Meeûssquare.
Huur jij binnenkort kantoorruimte aan de Meeûssquare?
Denk je er inmiddels over om kantoorruimte te huren aan de Meeûssquare in Brussel? Voor je vragen of het ontvangen van een scherp aanbod neem je contact op met onze vastgoedconsultants. Als je graag wilt kijken op locatie, dan plannen we gratis en geheel vrijblijvend een rondleiding voor je in op een moment dat het jou uitkomt. Spreken we je snel?
Media
Get a good impression of this office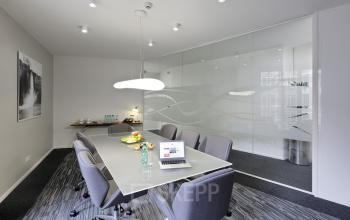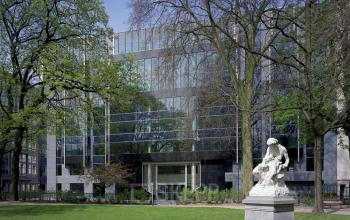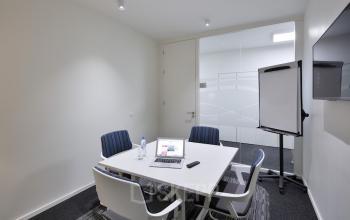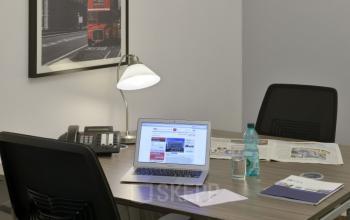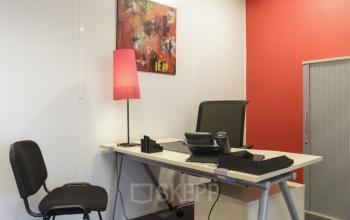 Reviews
Find out what other people said about this location
There are no reviews of this office yet. Will you be the first person to leave a review?
Thanks for your review!
We really appreciate that you have taken the time to share your opinion with us and other customers! That is why you get from us!
Office interior design with Officeplanner
Request a free customised interior design proposal for your office space at Meeûssquare / Square de Meeûs 37
With Officeplanner you can rent, lease or buy a flexible interior design package based on your preferences and requirements for the interior of your office space. Your order will be delivered at your desired location within 1 week.
More about Officeplanner