Rent office space Mechelen Noord, Schaliënhoevedreef 20E
Facilities
Desk
Internet
Coffee/tea
Printer
Meeting space
Cabinet
Postal address
Kitchen
Parking
Accessibility
Bus stop Mechelen Campus I

2 mins walk (0.2 km)

Railway station Station Sint - Katelijne - Waver

46 mins walk (3.8 km)
Rent at this location?
This is currently available at Schaliënhoevedreef 20E in Mechelen Noord
Available office spaces
Space description:

282 m2

Rental price:

€2,937 /mo.

Space description:

321 m2

Rental price:

€3,344 /mo.

Space description:

322 m2

Rental price:

€3,354 /mo.

Space description:

358 m2

Rental price:

€3,729 /mo.
How many square meters of office space do I need?
About this office
Rent office space on the Schaliënhoevedreef (North)
This landlord has multiple modern offices at the Schaliënhoevedreef in Mechelen. There are office spaces available in different sizes. You can discuss the posibilities for having your office location delivered fully furnished. If you need any more information about the possibilities and availability, you can always contact our real estate agents.
Prices
There is only one office space available in this certain building at the moment. The size of this office unit is 425 m2 and this will cost you €3.895,- per month. When the rooms in this building are all rented out, you can still rent one of the similar offices in one of the other buildings owned by the landlord. At SKEPP will we always do our best for you.
Furnished as you like and a atmosphere like home
Renting an office space at the Schaliënhoevedreef in Mechelen is a good idea when you need a landlord that listens to you. You can pick your own furniture together with the landlord and an interior designer. This means that it will be furnished the way you like. The landlord really wants you to feel like you are home, that must be a great feeling right? Besides that you will enjoy 24/7 accessibility, mail handeling and phone answering services.
Location and reachability
Your office space lies close to the E19, an important highway in central Belgium. It is easy to travel through the rest of Belgium and to Brussels from Mechelen. The busstop is located in the same street as the office building and this bus can take you to Mechelen Central Station in just a couple of minutes. These are also reasons that your office is easy to reach for you and your employees. If you want to go shopping or eat out, Mechelen is a great city for you.
Will you soon be renting office space at the Schaliënhoevedreef?
Do you also want to rent the office space you desire at the Schaliënhoevedreef in Mechelen? Just contact SKEPP and discuss the possibilities. We gladly schedule a free tour for you and you wont have any obligations. Do we hear from you soon?
Media
Get a good impression of this office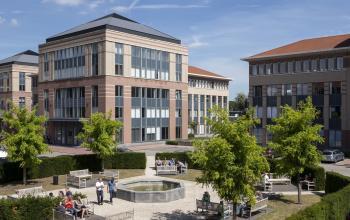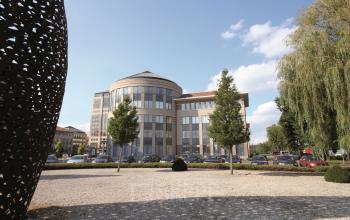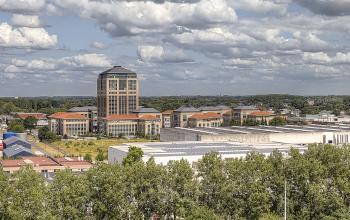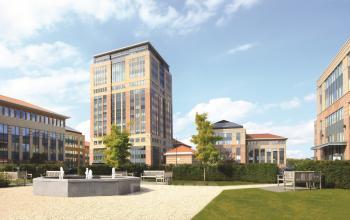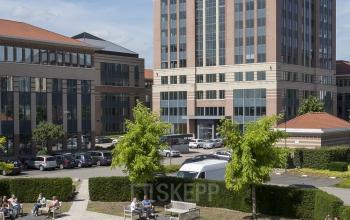 Reviews
Find out what other people said about this location
There are no reviews of this office yet. Will you be the first person to leave a review?
Thanks for your review!
We really appreciate that you have taken the time to share your opinion with us and other customers! That is why you get from us!
Office interior design with Officeplanner
Request a free customised interior design proposal for your office space at Schaliënhoevedreef 20E
With Officeplanner you can rent, lease or buy a flexible interior design package based on your preferences and requirements for the interior of your office space. Your order will be delivered at your desired location within 1 week.
More about Officeplanner