Rent office space Amsterdam Grachtengordel, Herengracht 124-128
Facilities
Desk
Internet
Coffee/tea
Printer
Meeting space
Cabinet
KVK-registration
Postal address
Kitchen
Parking
Accessibility
Bus stop Amsterdam, Dam

4 mins walk (0.3 km)

Subway station Amsterdam, Dam

5 mins walk (0.4 km)

Railway station Amsterdam Centraal

13 mins walk (1.1 km)

Park

6 mins walk (0.5 km)

Gym

3 mins walk (0.3 km)
Rent at this location?
This is currently available at Herengracht 124-128 in Amsterdam Grachtengordel
Available (flex)desks
Space description:

5 days a week available

Rental price:

€237 €225 /mo.
Available office spaces
Space description:

116 m2

Rental price:

€5,000 /mo.

Space description:

272 m2

Rental price:

€11,000 /mo.
How many square meters of office space do I need?
About this office
Rent office space at the Herengracht (Grachtengordel)
This office building is located on the well-known Herengracht, located in the Grachtengordel-West in Amsterdam. In this beautiful office building, various flexible workspaces and office spaces are offered for rental. The property has a total plot area of ​​1462 m2. There is a suitable office space for every type of company. At the moment, various law firms, consultancy firms and software products are already renting office space in this office building on the Herengracht in Amsterdam.
Rental prices, Herengracht office, Amsterdam
In this office building, you rent a flexible workplace for 5 days a week. For this flexible workspace, you pay a monthly rent of € 225 per month. You then have access to the building during office hours and can work at all locations of this landlord. Curious about all the possibilities within this office building? Then contact one of our real estate consultants.
Herengracht: a manned reception
In this office building, a manned reception is present, they also take care of the processing of your mail. There is also a pantry in the building and there are several meeting rooms. So you can say that the service level in this office building is very high.
Location and accessibility, Herengracht, Amsterdam
This office building on the Herengracht in Amsterdam is located in a vibrant part of Amsterdam. In the vicinity of the office building, you have a wide choice of different catering establishments. Several restaurants are literally around the corner. This way you can eat delicious sushi at Sushi Me after work or have a freshly brewed cup of coffee at Note al Caffè during lunch. All this within a radius of 100 meters. The office building itself is best reached by public transport. Amsterdam Central Station is only 1 kilometer away from the office building. In addition, Dam / Raadhuisstraat bus stop is a 5-minute walk away.
Do you soon rent an office space at the Herengracht?
Are you convinced of the possibilities that this office building has to offer? Do not hesitate any longer and come quickly to take a look. Plan a guided tour for free and without obligation!
Media
Get a good impression of this office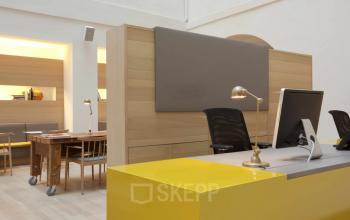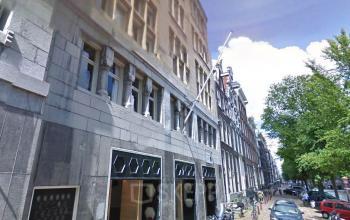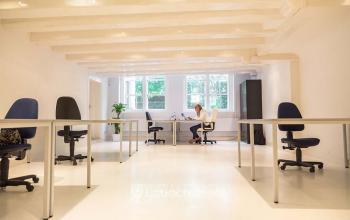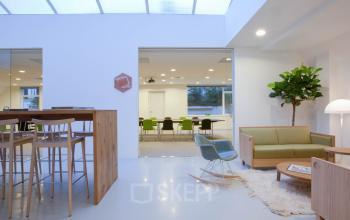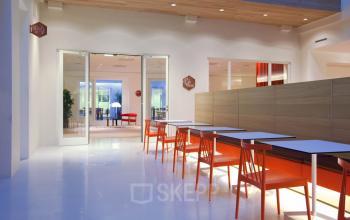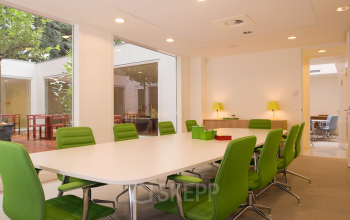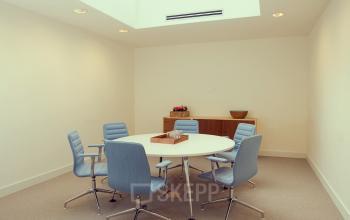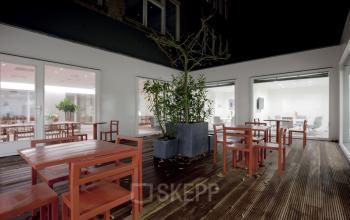 Reviews
Find out what other people said about this location
J
Jonkman Recruitment
De locatie en het hoge servicelevel van het kantoor spreekt ons erg aan.
Helaas valt het net buiten ons budget.
K
Karin
De kantoren zien er keurig uit en alle facilitaire voorzieningen zijn goed geregeld.
M
Mathijs P
Grote kantoorrruimtes en voldoende werkplekken.
Ook tevreden over de vergaderruimtes!
M
Mascha T.
Mooie locatie aan de gracht en goede ruimtes om rustig te werken
Thanks for your review!
We really appreciate that you have taken the time to share your opinion with us and other customers! That is why you get from us!
Office interior design with Officeplanner
Request a free customised interior design proposal for your office space at Herengracht 124-128
With Officeplanner you can rent, lease or buy a flexible interior design package based on your preferences and requirements for the interior of your office space. Your order will be delivered at your desired location within 1 week.
More about Officeplanner