Rent office space Amsterdam Noord, Asterweg 19
Facilities
Internet
Meeting space
KVK-registration
Postal address
Kitchen
Parking
Desk
Coffee/tea
Printer
Cabinet
Accessibility
Bus stop Amsterdam, Grasweg

4 mins walk (0.3 km)

Railway station Amsterdam Centraal

23 mins walk (1.9 km)

Gym

1 min walk (34 m)
Rent at this location?
This is currently available at Asterweg 19 in Amsterdam Noord
Available (flex)desks
Rent immediately

Have you made your choice and do you want to rent this [(flex)workplace / office room / office space]? Prevent another party being ahead of you, do not hesitate and rent it online immediately. Click on the button to rent!

Space description:

Own workspace

Rental price:

€324 275 € /mo.
Available office rooms
Rental price:

1.015 € /mo.
How many square meters of office space do I need?
About this office
Kantoorruimte te huur binnen business center aan de Asterweg in Amsterdam Noord
U huurt hier een werkplek of kantoorruimte binnen een modern business center op een aantrekkelijke plek in Amsterdam-Noord. Maak gebruik van voorzieningen als een vergaderruimte. Ook bedrijfsruimtes te huur, ideaal voor bedrijven die ook op zoek zijn naar opslagruimte.
Een werkplek, kantoorkamer en kantoorruimte op maat te huur!
Aan de Asterweg in Amsterdam-Noord huurt u een flexibele werkplek, maar ook een kantoorkamer vanaf 39 m2 tot 100 m2 of kantoorruimte op maat vanaf 100 m2. Tevens is er de mogelijkheid om bedrijfsruimte inclusief opslagruimte te huren vanaf circa 150 m2. Dus aan de hand van uw wensen kunt u op zoek naar een geschikte kantoorruimte binnen dit moderne kantoorpand!
Een kantoorkamer voor €537,- per maand in Amsterdam Noord
Besluit u om een kantoorruimte van 39 m2 te huren, dan betaalt u maandelijks een huurprijs van slechts €537,-. Een bedrijfsruimte van 148 m2 huurt u vanaf €1.788,- per maand.
Maak gebruik van faciliteiten als telefoonbeantwoording
Huurt u hier kantoorruimte, dan maakt u ook direct gebruik van de aanwezige voorzieningen. Doe bijvoorbeeld uw voordeel met de telefoonbeantwoordservice. Verder zijn er vergaderruimtes en is er ruimte om te parkeren op eigen terrein. Bovendien zijn er mogelijkheden tot catering binnen dit kantoorpand. Het kantoorpand is goed bereikbaar met eigen vervoer. Ook per openbaar vervoer is het kantoorgebouw in Amsterdam-Noord prima toegankelijk.
Plan direct uw rondleiding aan de Asterweg in Amsterdam Noord
Dus bent u op zoek naar een werkplek (100 m2)? Stop uw zoektocht! Gratis rondleiding? Het kan bij SKEPP, door in het menu rechts op deze pagina een rondleiding in te plannen.
Media
Get a good impression of this office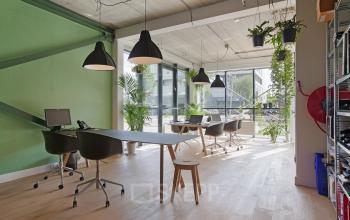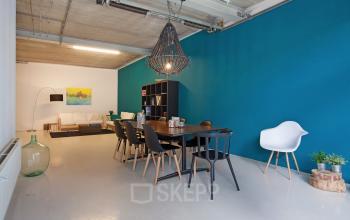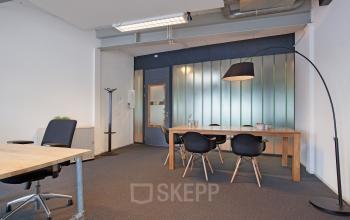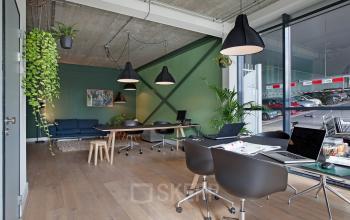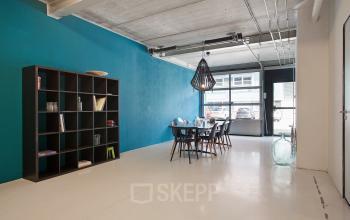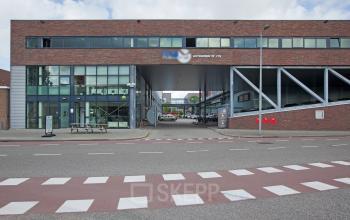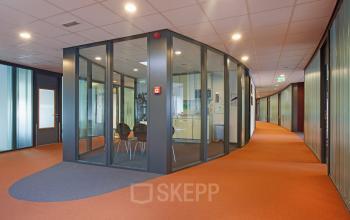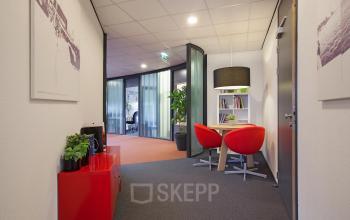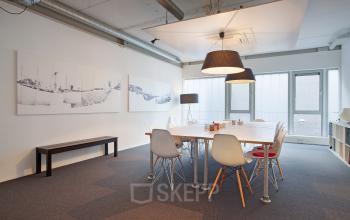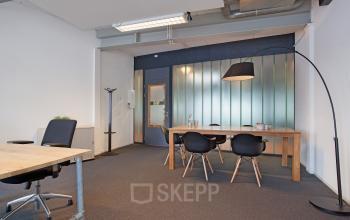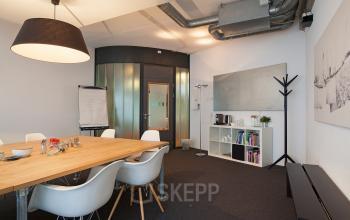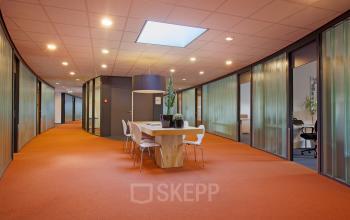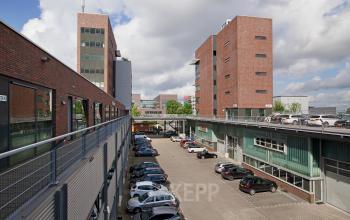 Reviews
Find out what other people said about this location
R
Roeland
Een pand wat je makkelijk kunt bereiken met een parkeerplaats naast de deur.
T
Tim S.
Alles is heel open en er is veel licht in je kantoor, erg prettig
T
Tanja
MOoie kantoorruimtes met volledige service
E
Esther
De sfeer is goed, de medehuurders zijn leuk
Thanks for your review!
We really appreciate that you have taken the time to share your opinion with us and other customers! That is why you get from us!
Office interior design with Officeplanner
Request a free customised interior design proposal for your office space at Asterweg 19
With Officeplanner you can rent, lease or buy a flexible interior design package based on your preferences and requirements for the interior of your office space. Your order will be delivered at your desired location within 1 week.
More about Officeplanner