Rent office space Amsterdam Zuid-Oost, Hogehilweg 19
Facilities
Desk
Internet
Coffee/tea
Meeting space
KVK-registration
Postal address
Kitchen
Parking
Accessibility
Bus stop Amsterdam, Gebouw Atlas

4 mins walk (0.4 km)

Railway station Amsterdam Bijlmer Arena

10 mins walk (0.8 km)

Subway station Bullewijk

3 mins walk (0.2 km)

Park

4 mins walk (0.3 km)

Gym

1 min walk (47 m)
Rent at this location?
This is currently available at Hogehilweg 19 in Amsterdam Zuid-Oost
Available office rooms
Rent immediately

Have you made your choice and do you want to rent this [(flex)workplace / office room / office space]? Prevent another party being ahead of you, do not hesitate and rent it online immediately. Click on the button to rent!

Rental price:

€ 1.000 /mo.

Rental price:

€ 1.250 /mo.
Available office spaces
Space description:

128 m2

Rental price:

€ 2.250 /mo.

Space description:

328 m2

Rental price:

€ 5.500 /mo.
How many square meters of office space do I need?
About this office
Office space to rent situated on Hogehilweg (South-East)
Experience a hotel ambiance in an office building? You will feel at home right away in this hip office building. Built in 1982 with a lot size of 1985m2. Years ago it was declared as the worst office building in The Netherlands, these days it's a dynamic work environment that houses many different businesses. You enter the building through a beautiful wooden entreance and instantly find yourself in the living groom. At the moment there are only 4 office spaces available.
Rental prices
At the moment there are only 4 office spaces available to rent. These consist of 3 office spaces containing 4 work spaces and a remaining office space containing 8 workspaces. The office spaces with 4 work spaces are available to rent from €250,- per work space per month. The office space with 8 work spaces will cost you €2050,- per month. Normally renting in this office building starts with a minimum agreement of 1 year. Do you wish to rent for a shorter term? Please contact our real estate consultant.
Hogehilweg: Working in a close community
If you decide to rent an office space in this office building you will be part of a close community. You will benefit of many things including free use of the social areas, meeting rooms and the coffee bar. These facilities are located on the main floor of this modern office building. Also, you and your guests will always be welcomed by the friendly receptionists. These receptionists will also deal with your post. At the moment the building holds a lot of start-up companies. Many of these focused on creative, technical and computer branches.
Location and accessibility
The office building is easily accessible by public transport. Several train, metro, tram and bus stations are located on walking distance from the building. The office building also offers parking spaces where you can safely leave your car behind security barriers. From the A9 and the A2 you can be at the office in the blink of an eye. The building is easily accessible via public and personal transport.
Will you soon be renting an office space situated on Hogehilweg?
So you are looking for a workplace, office unit or office space in Amsterdam South-East? Plan a free tour to take a look at this ideal location right away!
Media
Get a good impression of this office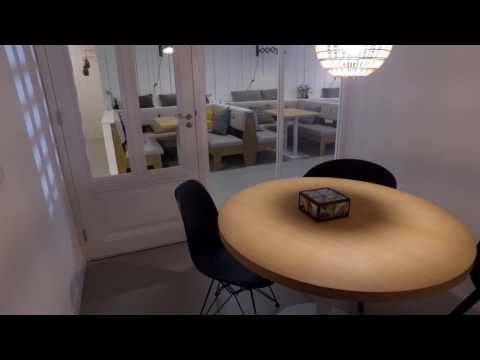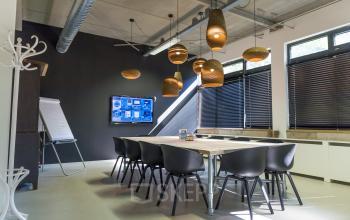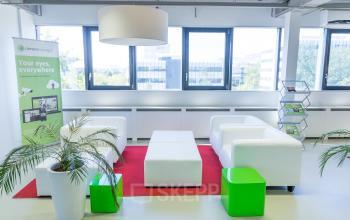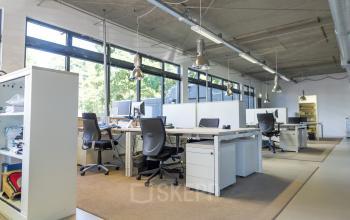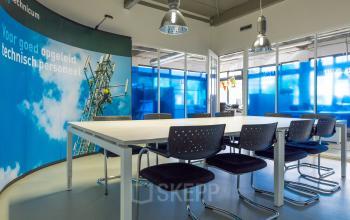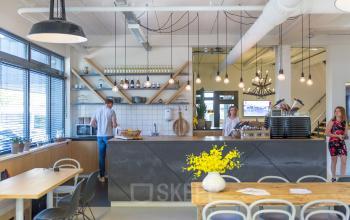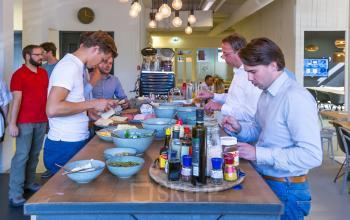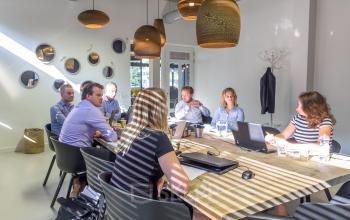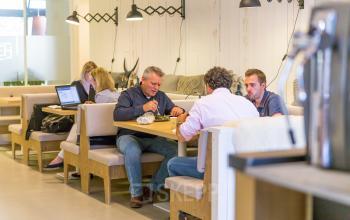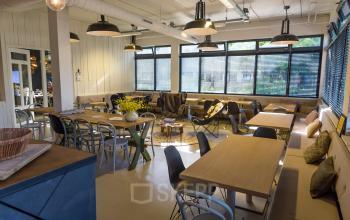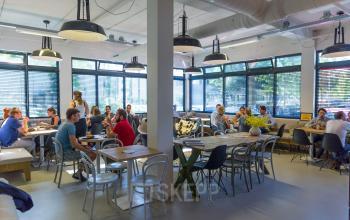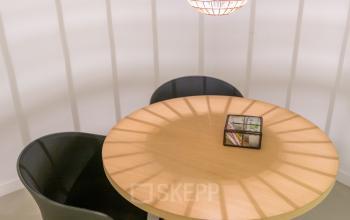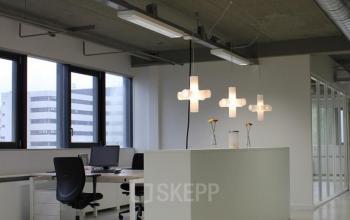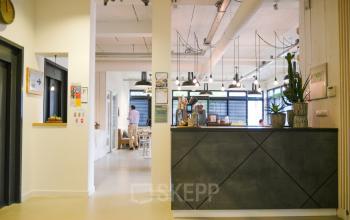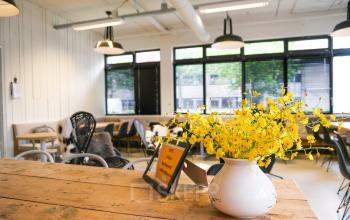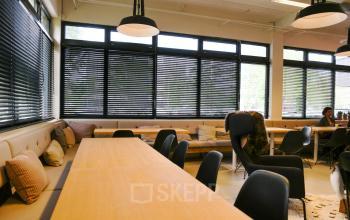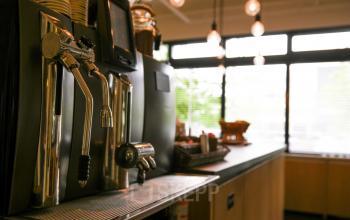 Reviews
Find out what other people said about this location
J
Jelte van Wijk
Een leuk huurprijsje waar je binnen dit kantoor veel voor terug krijgt.
Alles binnen dit kantoor is uitstekend geregeld en ziet er netjes uit!
P
Pleun Vermeer
Een leuke en aangename werklocatie!
Alles is uitstekend geregeld en vooral de lunch is een gezellige aangelegenheid. Lekker genieten van een lekkere lunch en ondertussen socializen / netwerken met andere huurder.
P
Precisa vertaalbureau
Tof kantoorconcept met een gezellige community.
Alles is uitstekend geregeld en er is zelfs een afgesloten parkeerterrein (en dat in Amsterdam!).
L
Lydia
Nog zo'n prachtig kantoor in Amsterdam.....
de keuze is reuze.
Thanks for your review!
We really appreciate that you have taken the time to share your opinion with us and other customers! That is why you get from us!
Office interior design with Officeplanner
Request a free customised interior design proposal for your office space at Hogehilweg 19
With Officeplanner you can rent, lease or buy a flexible interior design package based on your preferences and requirements for the interior of your office space. Your order will be delivered at your desired location within 1 week.
More about Officeplanner