Rent office space Deventer, Keulenstraat 12
Facilities
Desk
Internet
Coffee/tea
Printer
Meeting space
KVK-registration
Postal address
Kitchen
Parking
Accessibility
Bus stop Deventer, Keulenstraat 2

2 mins walk (0.1 km)

Railway station Deventer Colmschate

39 mins walk (3.2 km)

Park

2 mins walk (0.2 km)
Availability
Check below which office types are available at Keulenstraat 12
About this office
Rent office space at the Keulenstraat (Rivierenwijk)
This office building at the Keulenstraat in Deventer was built in 1993 and has a total surface of 3620 m2. 80% of the offices in this building has been rented out. Some of the renting companies are a law firm, publicity agency and a recruitment agency.
Prices, Keulenstraat, Deventer
The available office spaces have walls that can we moved if desired. This makes it so that the rooms can be set up in a flexible way. Offices are available from 25 m2 up until 50 m2 and the smallest office will cost you €400,- per month.
Keulenstraat: hosted reception during office hours
This office building at the Keulenstraat in Deventer has a hosted reception during office hours. The receptionist can handle your incoming calls and mail. Besides that, the entrance features a spacious general area. Here you can enjoy a nice cup of coffee with your guests or a fellow tenant. Would you like to lunch at the office? No problem, this can we taken care of. There is enough parking space available and you have to possibility to rent a meeting room. Every floor has its own pantry.
Location and reachability, Keulenstraat, Deventer
Are you looking for an office with good reachability? This is the place for you! Within 5 minutes you are at the nearest highway (A1) and the nearest bus stop is only 2 minutes away.
Will you soon be renting office space at the Keulenstraat?
Are you interested in an office that has good reachability in Deventer? Schedule a tour or contact us for more information!
Rent at this location?
This is currently available at Keulenstraat 12 in Deventer
How many square meters of office space do I need?
Media
Get a good impression of this office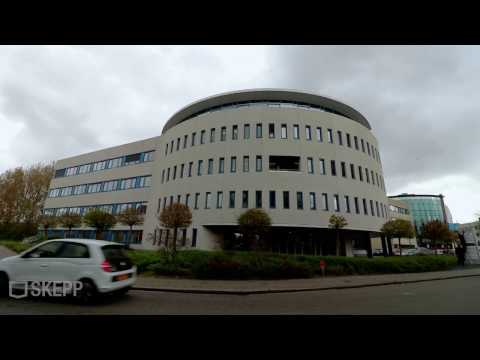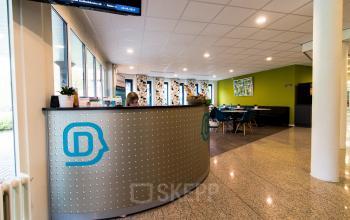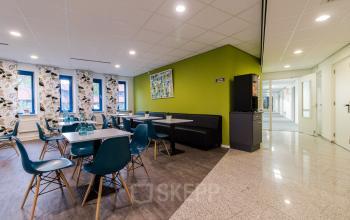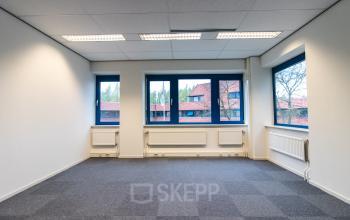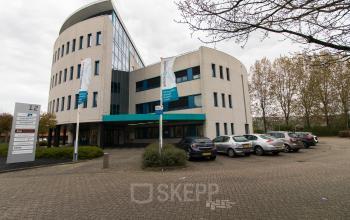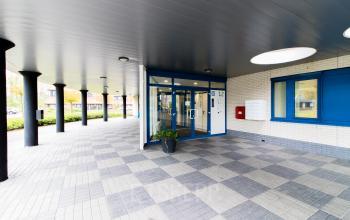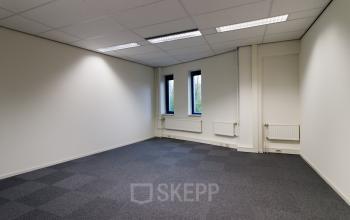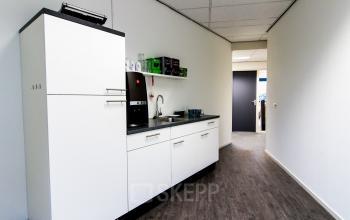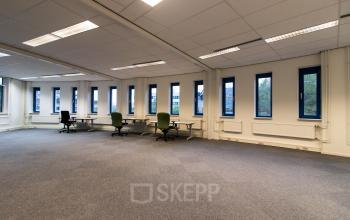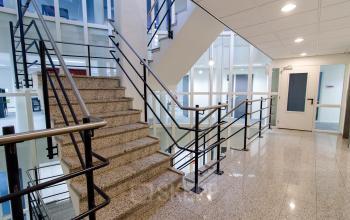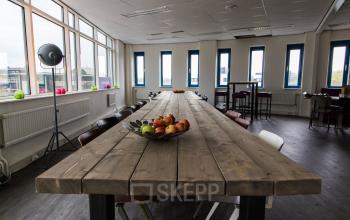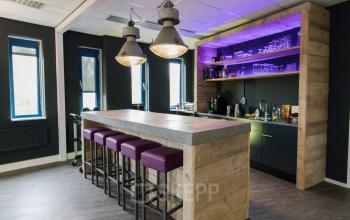 Reviews
Find out what other people said about this location
K
Klieverink
Mooie kantoorruimten!
In het pand een is een super gezellige bar waar we op vrijdag vaak een borrel drinken.
M
Mark G.
Fijne binnenkomst met vriendelijke receptionisten!
Thanks for your review!
We really appreciate that you have taken the time to share your opinion with us and other customers! That is why you get from us!
Office interior design with Officeplanner
Request a free customised interior design proposal for your office space at Keulenstraat 12
With Officeplanner you can rent, lease or buy a flexible interior design package based on your preferences and requirements for the interior of your office space. Your order will be delivered at your desired location within 1 week.
More about Officeplanner