Rent office space Leidschendam, Oude Middenweg 55
Facilities
Accessibility
Bus stop Den Haag, Oude Middenweg

3 mins walk (0.3 km)

Subway station Den Haag, Oude Middenweg

2 mins walk (0.2 km)

Railway station Den Haag Ypenburg

29 mins walk (2.3 km)

Gym

1 min walk (83 m)
Rent at this location?
This is currently available at Oude Middenweg 55 in Leidschendam
Available office spaces
Space description:

543 m2

Rental price:

€7,025 €6,674 /mo.
How many square meters of office space do I need?
About this office
Kantoorruimte te huur binnen dit moderne kantoor direct aan de Autosnelweg A4
Kantoorruimte gezocht in Den Haag voor een grote(re) met tenminste 25 of 50 werknemers? Dan is dit imponerende kantoorgebouw, gelegen op een zichtlocatie langs de Rijksweg A4 ter hoogte van Den Haag, echt iets voor u! Dit kantoorpand in Den Haag heeft een representatieve uitstraling en is goed bereikbaar per auto, trein, tram en bus.
Vanaf 250 m2 kantoorruimte te huur binnen dit gebouw in Den Haag
SKEPP biedt kantoorruimte op maat te huur aan op deze locatie. Er zijn momenteel nog twee kantoren op maat beschikbaar van ieder 771 m2. De kantoorruimten zijn ook voor deelverhuur beschikbaar zodat u vanaf 250 m2 al kantoorruimte kunt huren op deze locatie. De lengte van de huur is in overleg tussen verhuurder en huurder. De huurprijs van dit kantoorgebouw ligt op €125,- per m2 per jaar. Overigens is een huurprijs altijd onderhandelbaar, laat u hierover informeren bij SKEPP.
Een eigen ondergrondse parkeergarage binnen uw kantoorpand!
Er is een ondergrondse parkeergarage aanwezig waar u uw auto kunt parkeren. U heeft altijd toegang tot uw eigen kantoor. Dit kantoorgebouw draagt bij aan de uitstraling van uw bedrijf en biedt uw onderneming daarnaast een gerichte huisvestingsoplossing!
Verhuis uw bedrijf ook naar deze hotspot in Den Haag
Dus bent u op zoek naar een kantoor op maat vanaf 250 m2 in Den Haag? Plan een gratis rondleiding bij SKEPP en stap snel in de auto om deze zichtlocatie vanaf de A4 te bekijken!
Media
Get a good impression of this office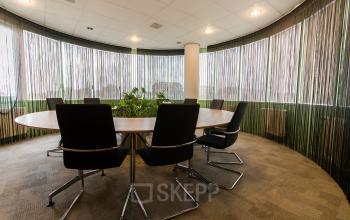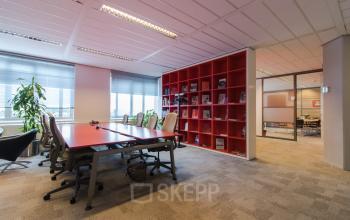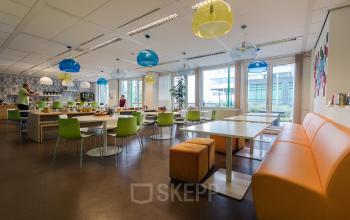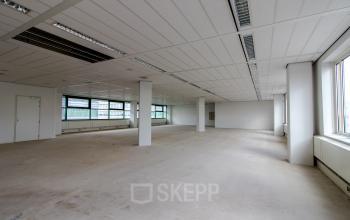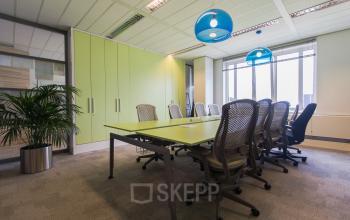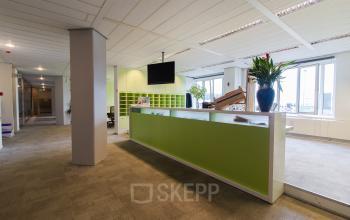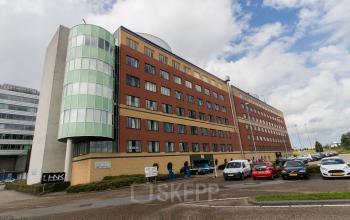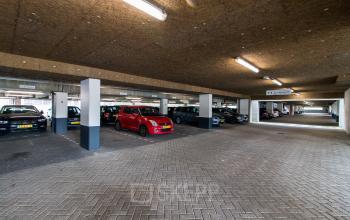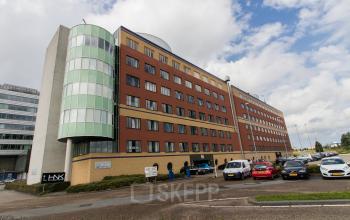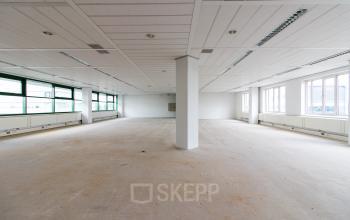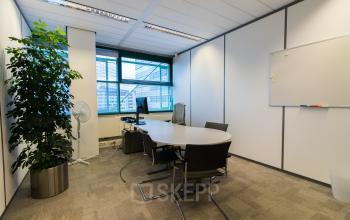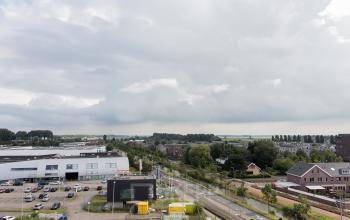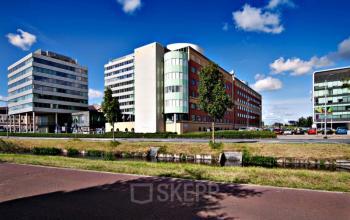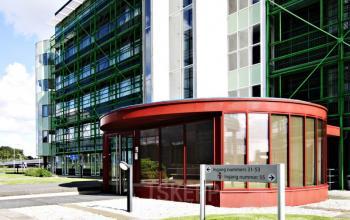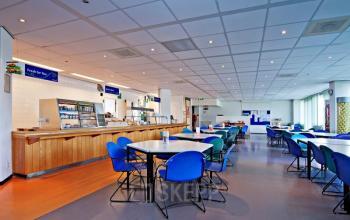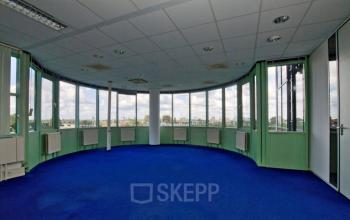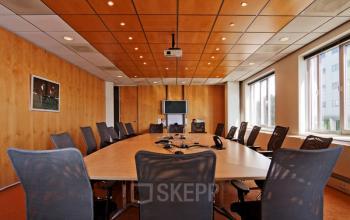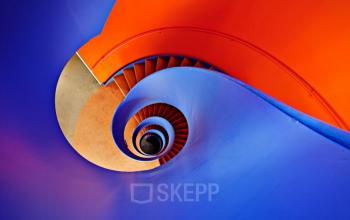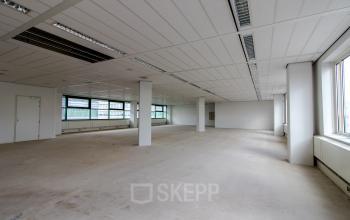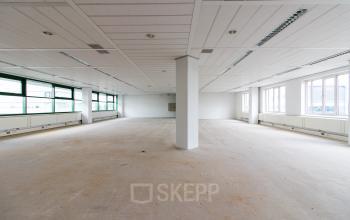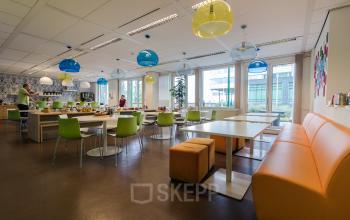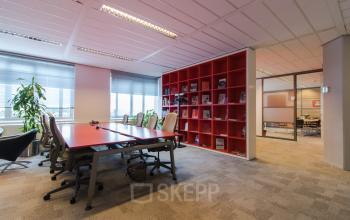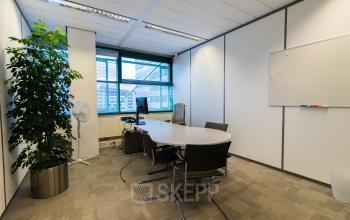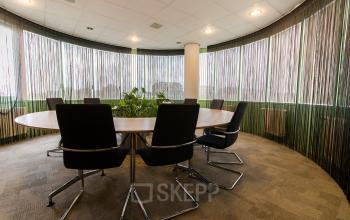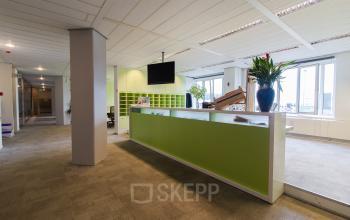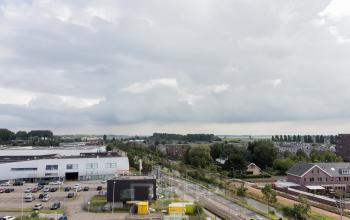 Reviews
Find out what other people said about this location
M
Michel - FPD Detachering
Mooie lichte snelweglocatie!
Voor mijn bedrijf is het belangrijk om goed bereikbaar te zijn voor klanten in de gehele randstad. Via de A4 is mijn bedrijf goed bereikbaar vanuit Rotterdam, Leiden en Amsterdam. Top locatie dus!
M
Mustafa E.
het pand is gelegen aan de snelweg en dat is ideaal voor mij omdat ik veel voor mijn werk onderweg ben.
H
Herman Bergwijn
Mooi kantoor, maar ik zoek een werkplek en dat is niet beschikbaar hier helaas.
B
Bart
Mooi kantoor, zeker een optie ook gezien de goede ligging.
J
Jen
Top bereikbaarheid, zowel per trein als per auto
Thanks for your review!
We really appreciate that you have taken the time to share your opinion with us and other customers! That is why you get from us!
Office interior design with Officeplanner
Request a free customised interior design proposal for your office space at Oude Middenweg 55
With Officeplanner you can rent, lease or buy a flexible interior design package based on your preferences and requirements for the interior of your office space. Your order will be delivered at your desired location within 1 week.
More about Officeplanner