Rent office space Rotterdam Centraal Station, Hofplein 20
Facilities
Desk
Internet
Coffee/tea
Printer
Meeting space
Cabinet
KVK-registration
Postal address
Kitchen
Parking
Accessibility
Bus stop Rotterdam, Pompenburg

2 mins walk (0.2 km)

Subway station Rotterdam, Pompenburg

1 min walk (76 m)

Railway station Rotterdam Station

8 mins walk (0.7 km)

Subway station Rotterdam, Stadhuis

3 mins walk (0.2 km)

Park

1 min walk (88 m)

Gym

3 mins walk (0.2 km)
Rent at this location?
This is currently available at Hofplein 20 in Rotterdam Centraal Station
Available (flex)desks
Space description:

5 days a week available
Available office rooms
Rental price:

€1,410 /mo.

Rental price:

€1,830 /mo.

Rental price:

€2,670 /mo.

Rental price:

€2,875 /mo.
Available office spaces
Space description:

128 m2

Rental price:

€3,675 /mo.

Space description:

144 m2

Rental price:

€4,030 /mo.

Space description:

144 m2

Rental price:

€4,100 /mo.

Space description:

318 m2

Rental price:

€6,850 /mo.
How many square meters of office space do I need?
About this office
Kantoorruimte te huur op energieke locatie met netwerkmogelijkheden in Rotterdam!
Aan het Hofplein in Rotterdam werk je in een ondernemende en creatieve omgeving, omringd door ondernemers en ondernemende bedrijven. De omgeving is zo ingericht dat je energiek kan werken maar ook kunt ontmoeten en netwerken. De barista's zorgen voor heerlijke cappuccino's, terwijl u vergadert in een ontspannen setting in de ingerichte meeting rooms. Kortom, een inspirerende werklocatie!
Een werkplek, kantoorkamer of kantoorruimte op maat huren aan het Hofplein in Rotterdam?
U huurt hier een werkplek, kantoorkamer vanaf 24 m2 of kantoorruimte op maat tot 700 m2. Flexibel kantoorruimte huren, of huren voor de lange termijn: de keus is aan u! De mensen van de receptie kunnen u ondersteunen en bovendien heeft u 24 uur per dag toegang tot uw eigen kantoor.
De omgeving van dit kantoor aan het Hofplein
De kantoorruimtes zijn gevestigd in een voormalig Shell kantoor, een prominente plek in het straatbeeld van Rotterdam. Het kantoorgebouw was een van de eerste hoge gebouwen in Rotterdam.
Huurprijs van dit kantoorgebouw aan het Hofplein in Rotterdam
Een werkplek huurt u al voor €225,- per maand. U huurt hier een kantoorruimte op maat voor €145,- per m2 per jaar. Kortom, zoekt u een werkplek in Rotterdam?
Het Hofplein als nieuwe vestigingslocatie? Reageer vrijblijvend!
Of gaat uw voorkeur uit naar een kantoorkamer of kantoorruimte op maat? Plan dan geheel vrijblijvend een rondleiding in bij SKEPP!
Media
Get a good impression of this office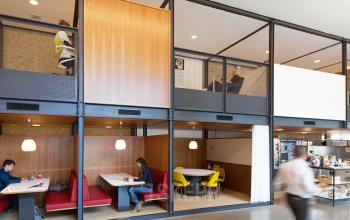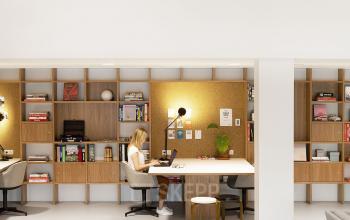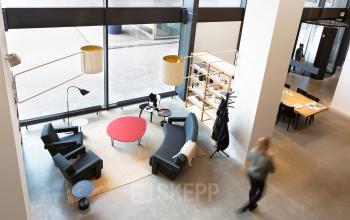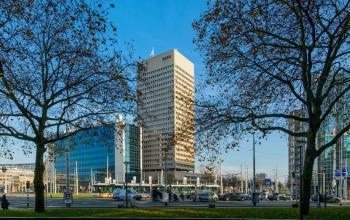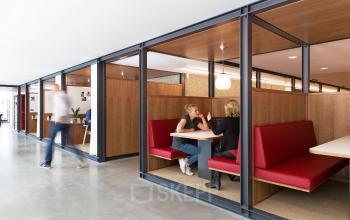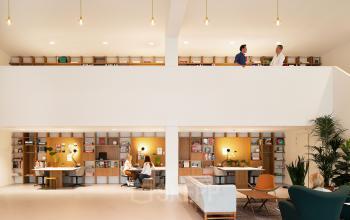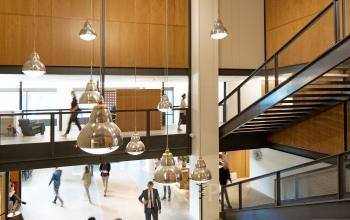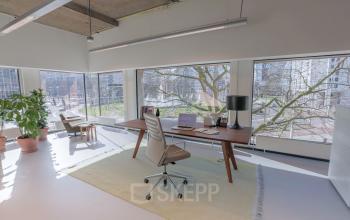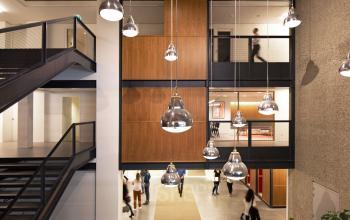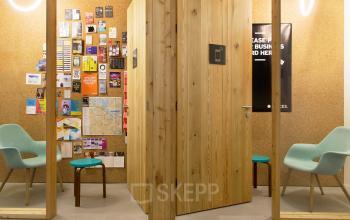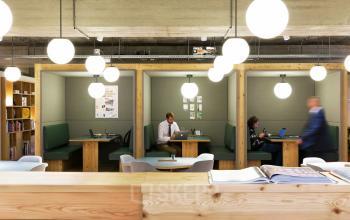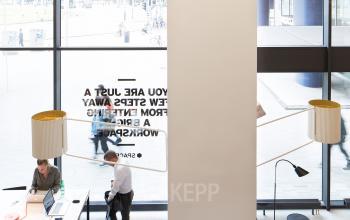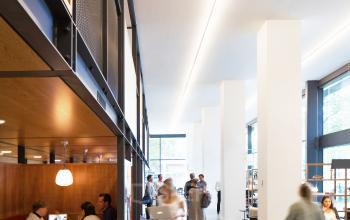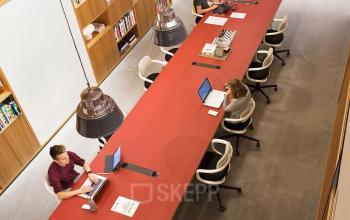 Reviews
Find out what other people said about this location
I
Inc. Building Design
Modern ingericht,uitstekende service, vriendelijk personeel en een erg mooie locatie.
J
Jacqueline Buis
Als freelance vormgever heb ik vaak afspraken buiten het kantoor, maar zoek ik wel een rustige plek om te kunnen werken.
Dit kantoor aan het Hofplein is een zeer geschikte locatie voor mij omdat ik veel klanten in Rotterdam heb.Daarnaast zitten er veel jonge ondernemingen en zelfstandigen in het kantoorpand wat een prima kans tot netwerken biedt.
W
W. Franken
Goed bereikbaar kantoor via verschillende OV-punten.
Echter af en toe wel wat drukte en rumoerigheid in het pand door de het grote aantal mensen dat aanwezig is. Maar de kantoren zijn ruim en zien er mooi ingericht en gestyled uit, waardoor je een prettige plek hebt om te werken.
J
Jacobien
Fijne kleine werkplekken waar je in alle rust kunt werken.
C
Coen
De aparte belruimtes zijn een grote meerwaarde voor dit kantoorpand.
Ziet er verder ook allemaal tiptop uit.
S
Silvia
Dit lijken me erg prettige werkplekken.
Voor mij als freelancer helaas net iets te duur.
C
Christy
Lovely office and great people!
I
Imke
Prachtige inrichting!
Super kantoorpand, ook goed dat er vele ruimten zijn ingericht om even rustig te werken of een belletje te plegen.
H
Hermelink, K.
Groot opvallend gebouw aan het Hofplein in Rotterdam.
Goede voorzieningen en top services van de medewerkers.
Thanks for your review!
We really appreciate that you have taken the time to share your opinion with us and other customers! That is why you get from us!
Office interior design with Officeplanner
Request a free customised interior design proposal for your office space at Hofplein 20
With Officeplanner you can rent, lease or buy a flexible interior design package based on your preferences and requirements for the interior of your office space. Your order will be delivered at your desired location within 1 week.
More about Officeplanner