Rent office space Rotterdam Centraal Station, Weena-Zuid 130
Facilities
Desk
Internet
Coffee/tea
Printer
Meeting space
Cabinet
Postal address
Kitchen
Parking
Accessibility
Bus stop Rotterdam, Weena

1 min walk (0.1 km)

Subway station Rotterdam, Weena

2 mins walk (0.2 km)

Railway station Rotterdam Station

4 mins walk (0.4 km)

Subway station Rotterdam, Stadhuis

4 mins walk (0.3 km)

Park

2 mins walk (0.2 km)

Gym

1 min walk (48 m)
Rent at this location?
This is currently available at Weena-Zuid 130 in Rotterdam Centraal Station
Available (flex)desks
Space description:

5 days a week available

Rental price:

€188 €179 /mo.
Available office rooms
Space description:

2 Persons

Rental price:

€824 €700 /mo.

Space description:

4 Persons

Rental price:

€1,176 €1,000 /mo.
How many square meters of office space do I need?
About this office
Kantoorruimte huren in zakelijke hart van Rotterdam
Een werkplek of kantoorkamer huren in het centrum van Rotterdam aan de Weena? SKEPP biedt namens deze verhuurder verschillende kantoorruimten te huur aan op de bekende Weena in Rotterdam. De kantoren zijn gelegen in het multifunctionele WNA-gebouw in Rotterdam. U heeft de mogelijkheid om hier een werkplek, gemeubileerde kantoorkamer of kantoorruimte op maat te huren.
Een eigen kantoorkamer huren in het centrum van Rotterdam
Kantoorkamers zijn beschikbaar vanaf 7 m2. De totale vloeroppervlakte die SKEPP aanbiedt aan de Weena–Zuid in Rotterdam is 924 m2. Hiervan zijn nog een beperkt aantal ruimten beschikbaar. Er zijn flexibele huur mogelijkheden, maar u kunt ook een contract aangaan voor de lange termijn.
Gunstige huurprijzen aan de Weena in Rotterdam
De huurprijs is erg gunstig, al voor slechts €269,- per maand is het mogelijk om een werkplek te huren. Een eigen kantoorkamer is al te huur vanaf €389,- per maand! De ligging van het kantoorpand is gunstig wat de bereikbaarheid betreft en het pand wordt omringd door meerdere bedrijven.
Plan een rondleiding en drink een kop koffie bij dit kantoor
Dus bent u op zoek naar een werkplek, kantoorkamer of kantoorruimte op maat in Rotterdam? Plan dan bij SKEPP een gratis rondleiding in dit kantoorpand!
Media
Get a good impression of this office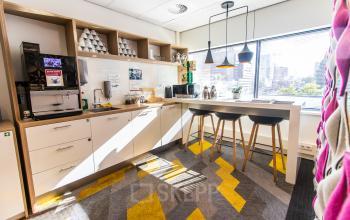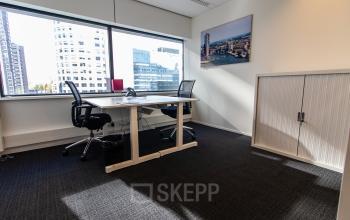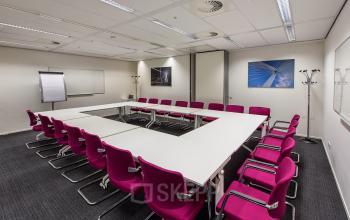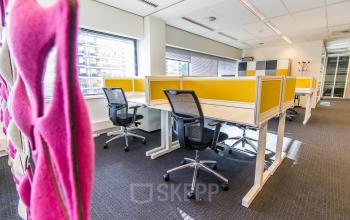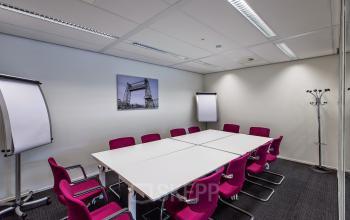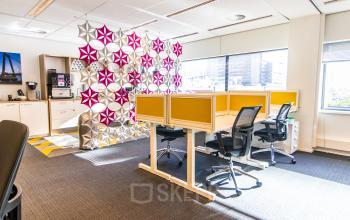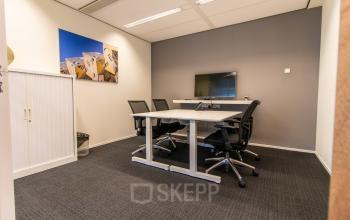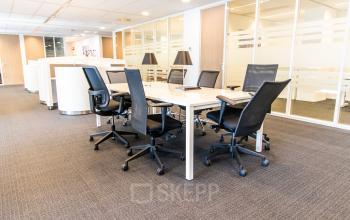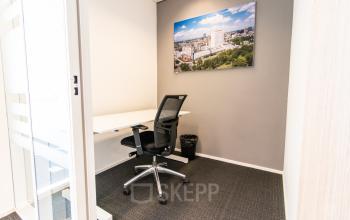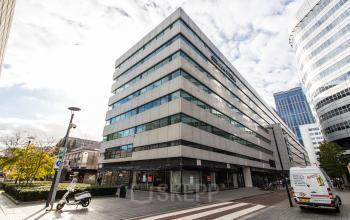 Reviews
Find out what other people said about this location
R
Raymond Broenink
Zakelijke kantoorruimten, modern en lekker om te werken.
Wat fijn is, is dat alle voorzieningen voorhanden zijn en de verhuurder meedenkt met haar huurders.
B
B. Avermaat
Nette kantoorruimten tegen een goede prijs.
De dames van de receptie zijn altijd goed gemutst, erg klantvriendelijk :-)
M
Mariska
Ligt lekker dicht bij het station en het internet doet het goed!
J
Jellisa Colman
Ik ben hier onlangs een kijkje wezen nemen.
Keurig kantoorpand in een zakelijk district met vriendelijk personeel. De sfeer tussen de huurders is onderling goed en het pand is ook uitstekend bereikbaar.
B
Bureau Koopman
Groot opvallend gebouw in Rotterdam dat vele kleine maar goed verzorgde werkplekken beschikbaar heeft.
s
stephanie
Van de week dit mooie pand bezocht...
voldoet aan de beschrijving van de ideale werkplek!
Thanks for your review!
We really appreciate that you have taken the time to share your opinion with us and other customers! That is why you get from us!
Office interior design with Officeplanner
Request a free customised interior design proposal for your office space at Weena-Zuid 130
With Officeplanner you can rent, lease or buy a flexible interior design package based on your preferences and requirements for the interior of your office space. Your order will be delivered at your desired location within 1 week.
More about Officeplanner