Rent office space Rotterdam Alexander, Marten Meesweg 8-10
Facilities
Desk
Internet
Coffee/tea
Printer
Meeting space
Cabinet
KVK-registration
Postal address
Kitchen
Parking
Accessibility
Bus stop Rotterdam, GH Betzweg

2 mins walk (0.1 km)

Railway station Alexander

3 mins walk (0.2 km)

Subway station Alexander

3 mins walk (0.2 km)

Gym

10 mins walk (0.8 km)
Rent at this location?
This is currently available at Marten Meesweg 8-10 in Rotterdam Alexander
Available (flex)desks
Space description:

5 days a week available

Rental price:

€293 €249 /mo.
Available office rooms
Rental price:

€895 €850 /mo.

Rental price:

€1,053 €1,000 /mo.

Rental price:

€1,474 €1,400 /mo.
Available office spaces
Space description:

172 m2

Rental price:

€2,222 /mo.

Space description:

269 m2

Rental price:

€3,861 €3,475 /mo.

Space description:

462 m2

Rental price:

€5,968 /mo.
How many square meters of office space do I need?
About this office
Kantoorruimte te huur in recent nieuw ingericht kantoorgebouw te Rotterdam!
Zoekt u kantoorruimte in Rotterdam Alexander? U huurt hier in een bijzonder kantoorgebouw, dat bekend staat om een zeer hoog servicelevel. 
Werkplek, kantoorkamer of kantoorruimte op maat huren?
U huurt hier een werkplek, kantoorkamer vanaf 15 m2 of kantoorruimte op maat tot 4.000 m2. Kortom, voor iedereen is er geschikte kantoorruimte te huur in dit kantoorgebouw in Rotterdam.
Werkplek te huur vanaf slechts €249,- per maand!
Niet geheel onbelangrijk: de huurprijzen. Een werkplek huurt u al vanaf €249,- per maand, terwijl u een kantoorkamer huurt vanaf €700,- per maand. U kunt hier flexibel huren, al huurt u hier uiteraard ook voor de lange termijn. Een langere huurovereenkomst levert over het algemeen een financieel voordeel op.
Vooruitstrevende digitale mogelijkheden in Rotterdam Alexander
Wanneer u huurder bent binnen dit kantoorconcept, krijgt u maandelijks een percentage van de huurprijs uitbetaald in credits. Middels een speciale applicatie is het mogelijk om vergaderruimte te reserveren en/of eten en drinken te bestellen en vervolgens te betalen met deze opgebouwde credits. Ideaal voor het ontmoeten van collega-ondernemers aangezien deze credits geldig zijn bij alle vestigingen van het kantoorconcept!
Bedrijfsrestaurant, vergaderruimte en bemande receptie
Hoogwaardige voorzieningen en services zijn volop aanwezig in dit moderne kantoorgebouw in Rotterdam Alexander. Een bedrijfsrestaurant, vergaderruimte, lounges en pantry vindt u binnen de muren van dit kantoor. De receptie ondersteunt u met secretariële diensten, daarnaast wordt de lunch voor u geregeld. Parkeren? Er zijn 115 parkeerplaatsen beschikbaar!
Rondleiding bij dit kantoor in Rotterdam Alexander?
Bent u overtuigd? Bezoek dit fantastische concept met vele mogelijkheden. Plan een rondleiding in bij SKEPP en zie uw nieuwe werkplek of kantoorruimte!
Media
Get a good impression of this office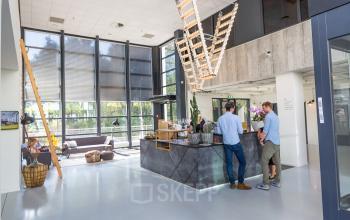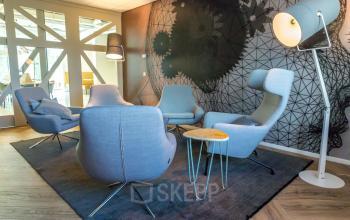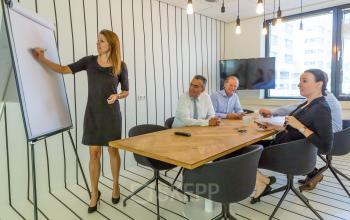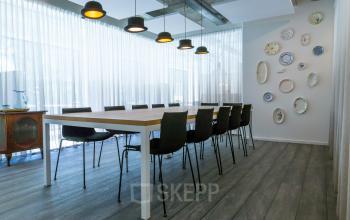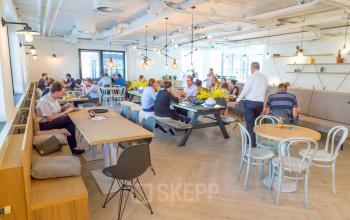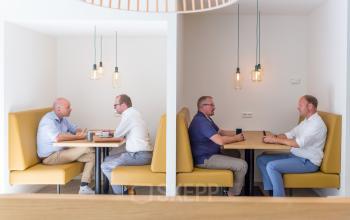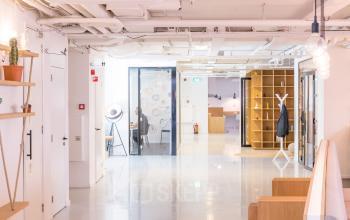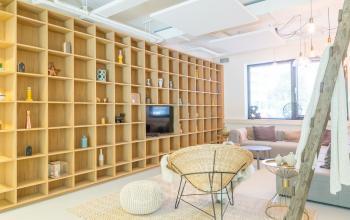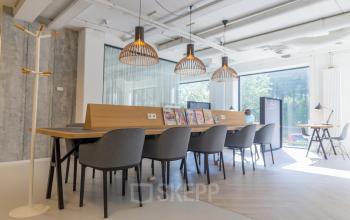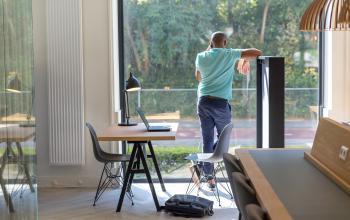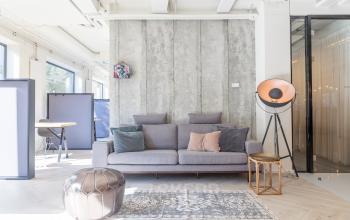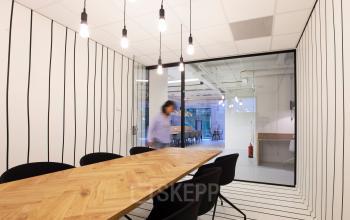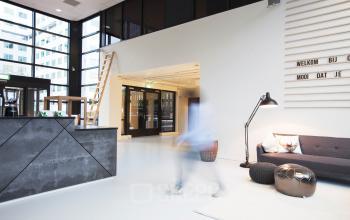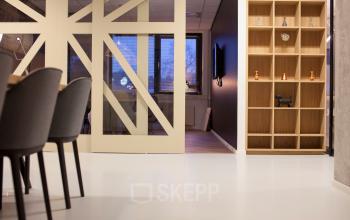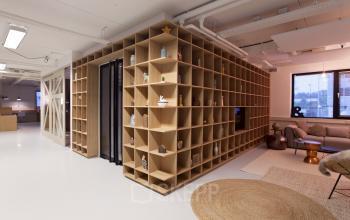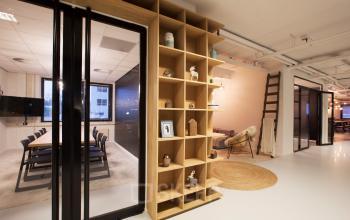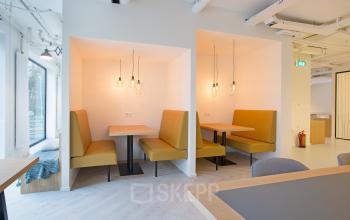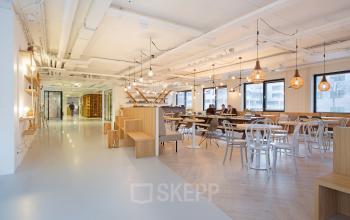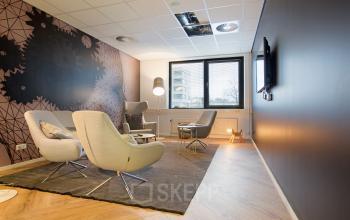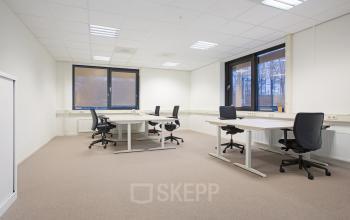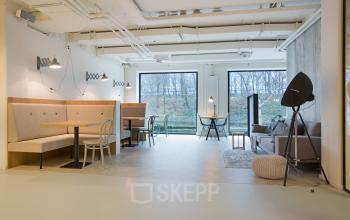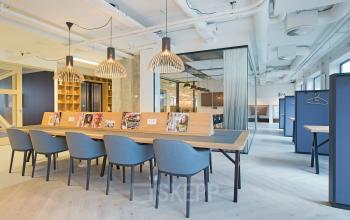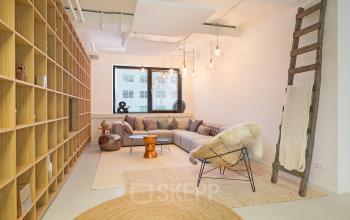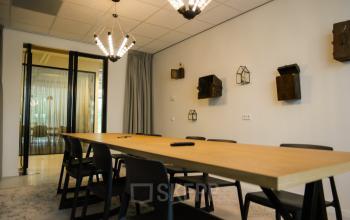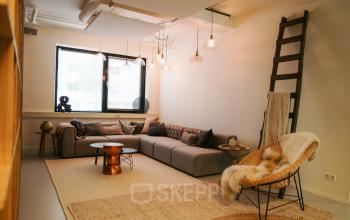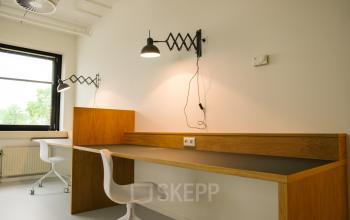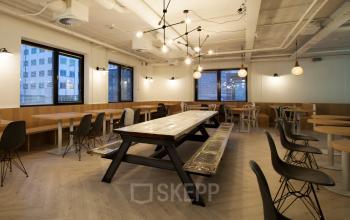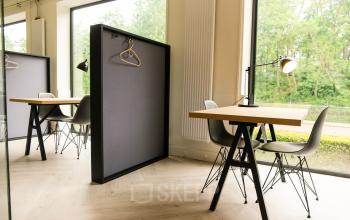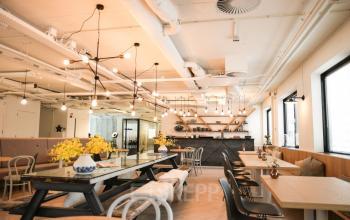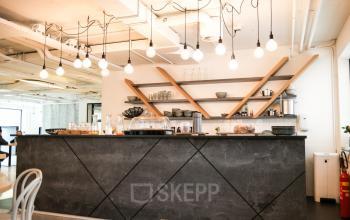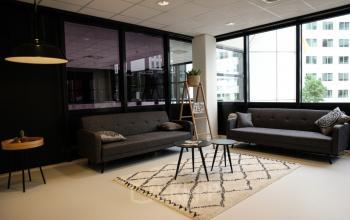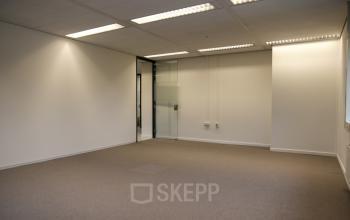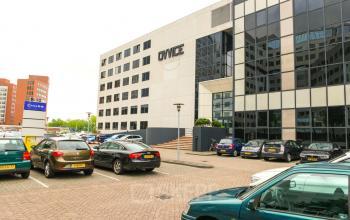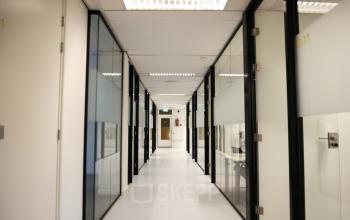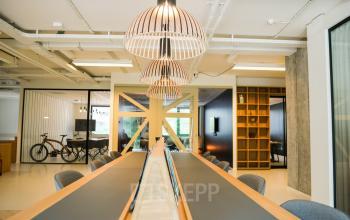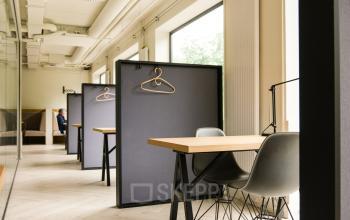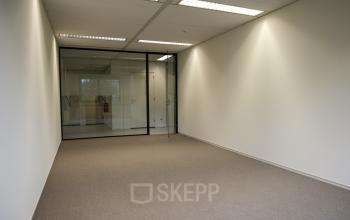 Reviews
Find out what other people said about this location
C
Clemens Roomer
Functioneel, strak, schitterende ruimtes voor een zeer goeie prijs.
Fantastisch concept.
D
Daniel
Voorlopig nog 4 sterren, omdat het pand nog niet helemaal af is.
Mooie moderne inrichting met flexibele werkplekken en ruimtes om te overleggen. De bemande receptie is erg beleefd, staat altijd voor je klaar en denkt met je mee. Je kan er voor een goede prijs uitstekend lunchen en je kan er zelfs je pakken laten stomen dmv een haal- en brengservice.
J
Jeanice
Mooie inrichting met flexibele werkplekken.
Je kan er lekker lunchen voor een goede prijs.
r
rebeca
Is heel leuk geworden en maakt het sfeer en entree bij de hal aangenamer
P
Purpose Academy
Een zeer huiselijke sfeer.
Een plek waar je met trots jouw klanten kan ontvangen.
D
Diederik van der Maal
Een kantoorpand met een hoog serviceniveau.
Vriendelijke mensen bij de receptie en ook de verhuurder denkt goed mee in je wensen en behoeften. Daarnaast ziet het er gewoon super uit!
M
Miranda
Het ideale voorbeeld van echte kantoorbeleving!!
L
Laury
Prachtig kantoorpand op een hele fijne locatie!
Zeker de moeite waard om eens een kijkje te nemen.
I
Ilga
Perfect kantoorpand!
Mooie inrichting, helemaal van deze tijd.
K
Kemers, M.
ZEKER 5 sterren waard!!
Thanks for your review!
We really appreciate that you have taken the time to share your opinion with us and other customers! That is why you get from us!
Office interior design with Officeplanner
Request a free customised interior design proposal for your office space at Marten Meesweg 8-10
With Officeplanner you can rent, lease or buy a flexible interior design package based on your preferences and requirements for the interior of your office space. Your order will be delivered at your desired location within 1 week.
More about Officeplanner