Rent office space Rotterdam Airport, Rotterdam Airportplein 22
Facilities
Desk
Internet
Coffee/tea
Printer
Meeting space
KVK-registration
Postal address
Kitchen
Parking
Accessibility
Bus stop Rotterdam, Rotterdam Airport

2 mins walk (0.1 km)

Railway station Rauher Engel

58 mins walk (4.7 km)
Rent at this location?
This is currently available at Rotterdam Airportplein 22 in Rotterdam Airport
Available (flex)desks
Space description:

Own workspace
Available office rooms
Space description:

2 Persons
How many square meters of office space do I need?
About this office
Kantoorruimte huren naast Rotterdam The Hague Airport
Binnen dit moderne kantoorgebouw, gelegen aan het Rotterdam Airportplein, is kantoorruimte in verschillende metrages te huur. In dit kantoorpand is het eenvoudig voor u om een werkplek, kantoorunit / kantoorkamer te huren. Daarnaast kunt u hier ook terecht voor een kantoorruimte op maat vanaf 100 m2.
Werkplekken vanaf €249,- per maand incl. internet
Kantoorruimte wordt aangeboden vanaf 7 m2. In dit fraaie kantoorgebouw zijn korte huurperioden mogelijk, net als huren voor de lange termijn. Wanneer u langere tijd kantoorruimte huurt krijgt u een voordeliger huurtarief. U huurt dan al vanaf €249,- per werkplek per maand! Een eigen kantoorkamer is te huur vanaf €500,- per maand. Ook worden er veel verschillende aanvullende services aangeboden, zoals high-speed internet.
Uw kantoor per vliegtuig bereiken? Dat kan aan Rotterdam Airportplein!
Het kantoorpand is naast het tweede vliegveld van Nederland gelegen. Dus bent u op zoek naar een werkplek, kantoorruimte of kantoor op maat in Rotterdam, zoek dan niet verder en plan een gratis rondleiding bij SKEPP!
Media
Get a good impression of this office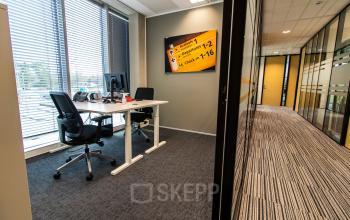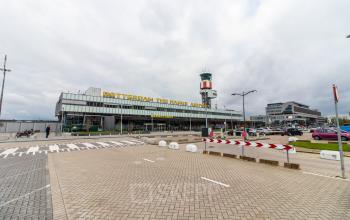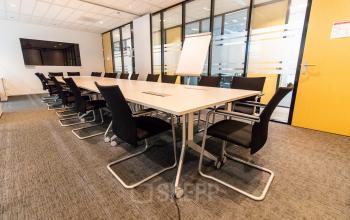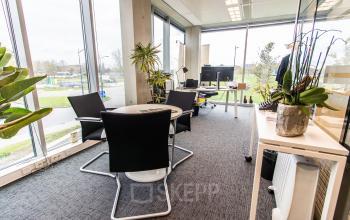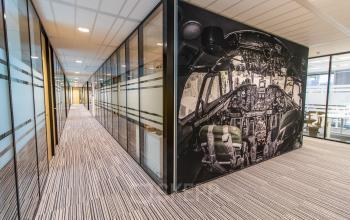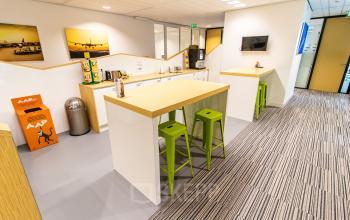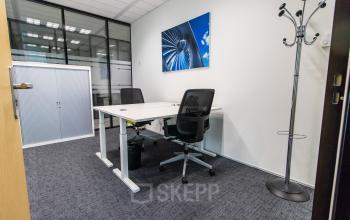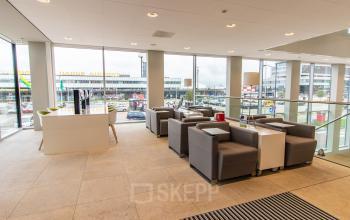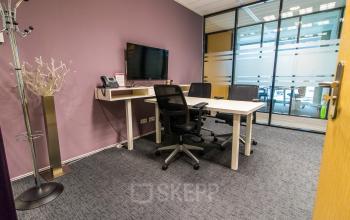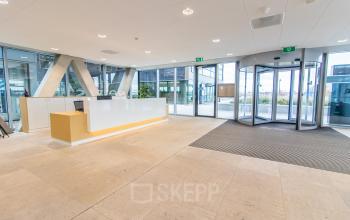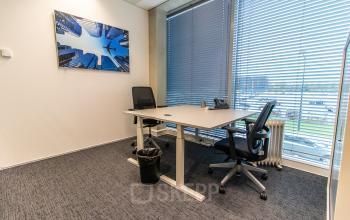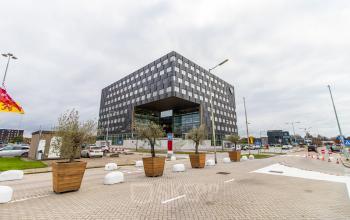 Reviews
Find out what other people said about this location
L
Laurens van Veen
Een mooi pand met goed geregelde faciliteiten op een top locatie!
T
Thea Stevens
Het personeel is vriendelijk en goede ondersteunende diensten vanuit de receptie.
Bovendien is er de mogelijkheid om te netwerken bij het sociale hart.
J
Jan Wouter Zegelaar
Voor mijn werk heb ik regelmatig zakelijke afspraken, ook in het buitenland.
Dit kantoorpand ligt dichtbij Rotterdam Aiport en ziet er daarnaast ook keurig en representatief uit om zelf afspraken te ontvangen.
N
Nicky
Een heel leuk gebouw, de foto's zijn een goede weergave.
A
Amira
Dit pand zou een prima pand zijn om als onderneming te zitten.
Erg netjes
Thanks for your review!
We really appreciate that you have taken the time to share your opinion with us and other customers! That is why you get from us!
Office interior design with Officeplanner
Request a free customised interior design proposal for your office space at Rotterdam Airportplein 22
With Officeplanner you can rent, lease or buy a flexible interior design package based on your preferences and requirements for the interior of your office space. Your order will be delivered at your desired location within 1 week.
More about Officeplanner