Rent office space Rotterdam Centraal Station, Weena 290
Facilities
Desk
Internet
Coffee/tea
Printer
Meeting space
KVK-registration
Postal address
Kitchen
Accessibility
Bus stop Rotterdam, Weena

2 mins walk (0.2 km)

Subway station Rotterdam, Rotterdam Centraal perron F

2 mins walk (0.2 km)

Railway station Rotterdam Station

4 mins walk (0.3 km)

Subway station Rotterdam, Stadhuis

5 mins walk (0.4 km)

Park

3 mins walk (0.3 km)

Gym

1 min walk (13 m)
Availability
Check below which office types are available at Weena 290
About this office
Kantoorruimte huren naast station Rotterdam Centraal
U zoekt momenteel kantoorruimte in het centrum van Rotterdam? Maar u heeft nog geen kantoorruimte kunnen vinden? Niet getreurd want binnen deze vestiging, gelegen aan de Weena naast NS-station Rotterdam Centraal, huurt u kantoorruimte tegen aantrekkelijke voorwaarden.
Ook virtuele kantoorruimte te huur op deze locatie
U kunt hier werkplekken, gedeelde kantoren, virtuele kantoren en afgesloten kantoorkamers huren. Deze kantoorkamers zijn in verschillende maten beschikbaar. Een kantoorkamer huurt u hier al voor maar €480,- per maand! Voor de actuele beschikbaarheid neemt u contact op met SKEPP.
Een kantoorkamer huren vanaf 10 m2
De kleinste afgesloten kantoorruimte bedraagt 10 m2. In het fraaie kantoorpand Rotterdam City Centre zijn korte huurperioden mogelijk, maar u huurt tegen een gunstiger tarief wanneer u tenminste 1 jaar huurt. Ook worden er binnen dit kantoorgebouw veel verschillende aanvullende services aangeboden, zoals high-speed internet.
Zeer fraaie omgeving in de buurt van Rotterdam Centraal
De ligging is uitstekend te noemen, het kantoorpand ligt namelijk gelijk naast het zeer fraaie en onlangs gerenoveerde NS-station Rotterdam Centraal. Dus bent u op zoek naar een werkplek, kantoorruimte of kantoor op maat in het centrum van Rotterdam? Het is zeker de moeite waard om hier eens te gaan kijken, plan daarom alvast uw rondleiding bij SKEPP! Vragen? U bent altijd welkom om contact op te nemen.
Rent at this location?
This is currently available at Weena 290 in Rotterdam Centraal Station
How many square meters of office space do I need?
Media
Get a good impression of this office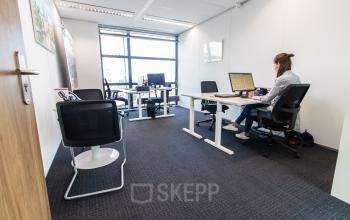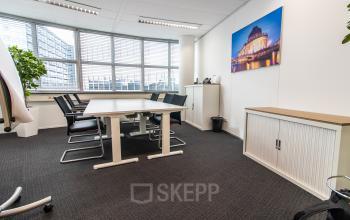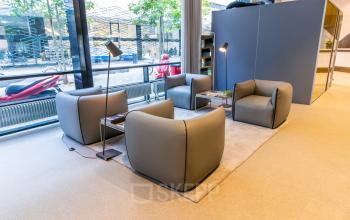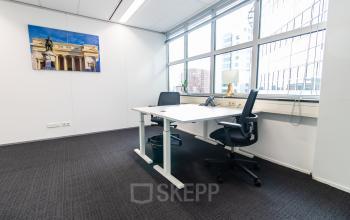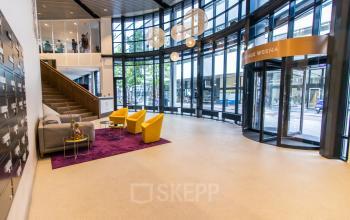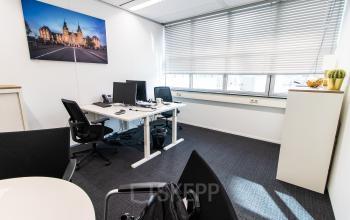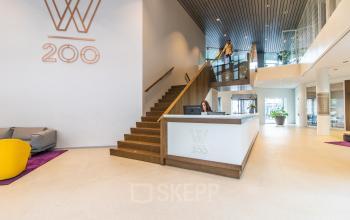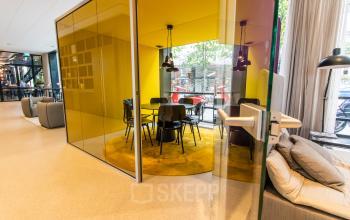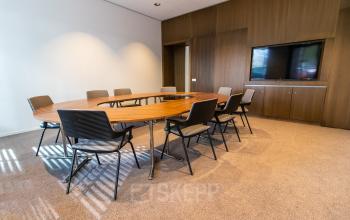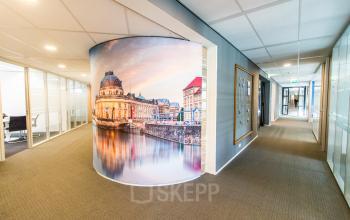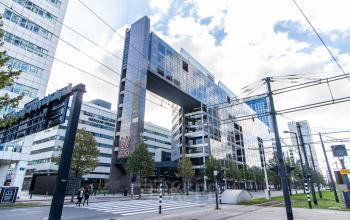 Reviews
Find out what other people said about this location
P
Patrick
Vlakbij het station gelegen.
Nette kantoorruimtes en diverse interessante bedrijven. Voor mij absoluut de moeite waard om eens te bekijken!
A
A Bit of Bytes
De ligging is perfect met OV super bereikbaar
V
Vlierbos studio
Zo fijn dat dit pand vlakbij centraal station van Rotterdam ligt en het snelle internet in dit gebouw is zeker een meerwaarde.
B
Berkema BV
Prachtig kantoorpand, alles ziet er superstrak uit!
Nette keuken en perfecte entree.
S
Sinny
Als je op zoek bent naar een goed bereikbare locatie dan ben je hier zeker aan het juiste adres.
Perfecte ligging naast het centraal station.
R
Renske
Leuke openbare plekken voor zowel formele als informele gesprekken!
Thanks for your review!
We really appreciate that you have taken the time to share your opinion with us and other customers! That is why you get from us!
Office interior design with Officeplanner
Request a free customised interior design proposal for your office space at Weena 290
With Officeplanner you can rent, lease or buy a flexible interior design package based on your preferences and requirements for the interior of your office space. Your order will be delivered at your desired location within 1 week.
More about Officeplanner