Rent office space Rotterdam Center, Coolsingel 104
Facilities
Desk
Internet
Coffee/tea
Printer
Meeting space
Cabinet
KVK-registration
Postal address
Kitchen
Parking
Accessibility
Bus stop Rotterdam, Beurs

1 min walk (0.1 km)

Subway station Rotterdam, Beurs

1 min walk (37 m)

Railway station Rotterdam Blaak

9 mins walk (0.7 km)

Subway station Beurs

1 min walk (39 m)

Park

7 mins walk (0.6 km)

Gym

4 mins walk (0.3 km)
Rent at this location?
This is currently available at Coolsingel 104 in Rotterdam Center
Available (flex)desks
Space description:

Own workspace
Available office rooms
Space description:

8 Persons

Rental price:

€1,600 /mo.
How many square meters of office space do I need?
About this office
Kantoorruimte te huur in monument: het voormalige kantoor van de Hollandsche Bank-Unie in Rotterdam
Zoekt u een kantoorruimte in het centrum van Rotterdam? Dit kantoorgebouw ligt aan de Coolsingel, is een Rijksmonument en het voormalige kantoor van de Hollandsche Bank-Unie. Een kantoorlocatie met een historisch karakter, dat ook goed terug te zien is in de inrichting. Er zijn bijvoorbeeld muurschilderingen van Rotterdam van vroeger.
Werkplek? Check! Kantoorkamer? Check! Kantoorruimte op maat? Check!
Of u nu een zzp'er bent of dat u leiding geeft aan een internationaal befaamde organisatie, in dit kantoorpand in Rotterdam huurt u een kantoorruimte die past bij de wensen en behoeften van uw onderneming. U huurt in dit kantoor een flexwerkplek maar ook een kantoorkamer vanaf 20 tot 100 m2. Het is ook mogelijk om een kantoorruimte op maat vanaf 115 m2 te huren. 
Services die passen bij een vijfsterrenhotel in dit kantoor
De receptionisten in dit kantoorgebouw zijn bereid om u te ondersteunen met secretariële diensten, zoals het beantwoorden van de telefoon en het verwerken van de post. Er is bovendien een stomerij in dit kantoorpand, u maakt gebruik van WiFi en u heeft 24/7 toegang tot uw kantoorruimte. Kortom, de services zijn vergelijkbaar met die in een vijfsterrenhotel. 
Geen brood mee, maar ontbijten en lunchen in het restaurant
U hoeft niet eerst 's ochtends uw brood te smeren, voordat u naar uw werk gaat. In dit kantoorgebouw aan de Coolsingel in Rotterdam zit een bedrijfsrestaurant gevestigd. Ontbijten en lunchen kunt u dus in dit restaurant doen. Daarnaast kunt u gemeubileerd een kantoorruimte huren, vergaderen in een vergaderruimte en uw auto parkeren in de omgeving.
Werken in het centrum van Rotterdam? Plan een rondleiding!
Bent u al overtuigd van de mogelijkheden in dit kantoor in Rotterdam? Of twijfelt u nog tussen het uitgebreide kantorenaanbod? Hoe dan ook, het is een verstandige beslissing om een rondleiding te plannen bij SKEPP door dit kantoor. Zo ziet u met eigen ogen uw nieuwe kantoorruimte. Bovendien is het plannen van een rondleiding bij SKEPP geheel vrijblijvend en gratis.
Media
Get a good impression of this office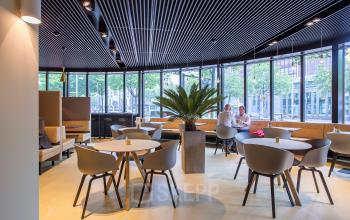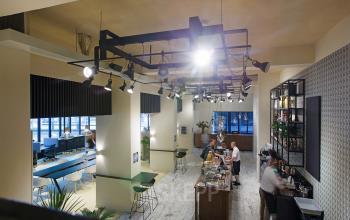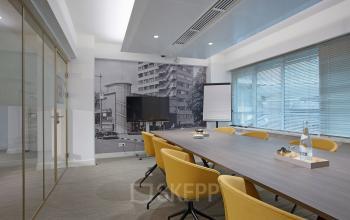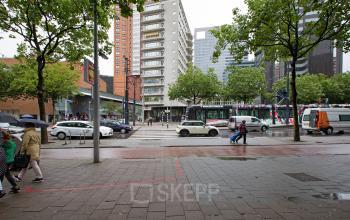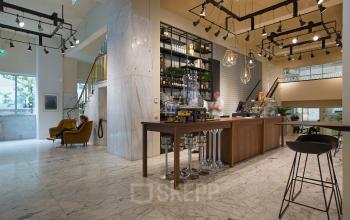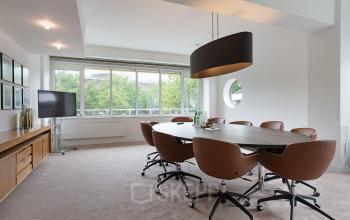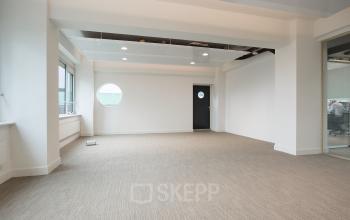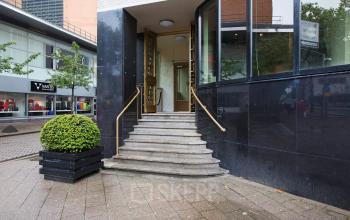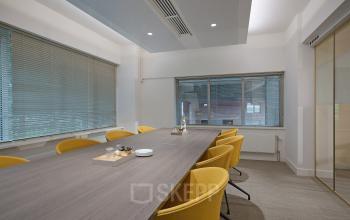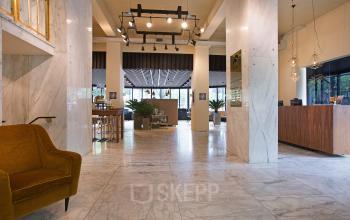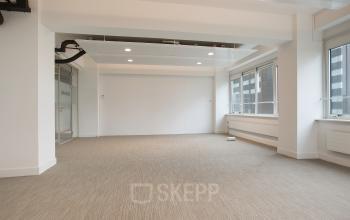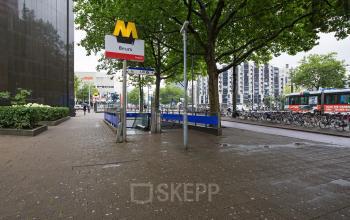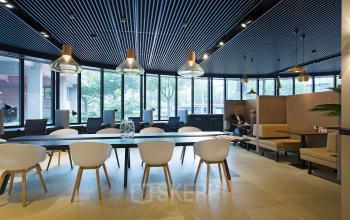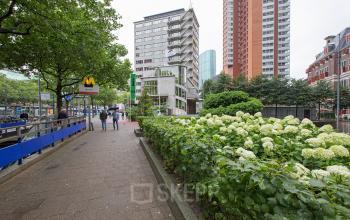 Reviews
Find out what other people said about this location
R
Ronald Geuze
Prachtig pand met karakteristieke eigenschappen en een moderne twist.
Echter is het wel een stijl die je moet kunnen waarderen, door de 'oude' elementen die er in zitten. De kantoorruimtes zien er strak en goed onderhouden uit!
B
Bureau ART'96
Heb hier een afspraak gehad met een zakelijke klant.
Erg vriendelijk personeel en het eten uit het restaurant is heerlijk.
B
Benghazi
I really do like the looks of this office building.
It's old and modern at the same time, which gives the office an exceptional kind of energy. Personally, I don't live in Rotterdam, so the proximity of the train station is important for me as well. All together, I would say: an excellent office!
H
Henri Abbring
Prima locatie en een prachtige uitstraling.
W
Willeke .....
Een erg mooi kantoor aan de Coolsingel.
Ik heb hier meerdere keren gebruik gemaakt van de vergaderruimten. Veel aandacht voor 'de gebruiker'.
P
Peter
Geweldige plek.
Goede sfeer ook waar je met een fijn gevoel mensen kunt ontvangen.
W
Willemijn
Zoveel voorzieningen in dit pand.
Echt waar voor je geld!!!
R
Remy
Tof pand!
Hele luxe uitstraling en vette bar!
L
Lilia
Heel mooi pand aan de Coolsingel.
Grote receptie, goede vergaderruimten met apparatuur, niets op aan te merken :)
A
Albert
Luxe kantoorruimten!
Zakelijke en moderne uitstraling, erg mooi.
Thanks for your review!
We really appreciate that you have taken the time to share your opinion with us and other customers! That is why you get from us!
Office interior design with Officeplanner
Request a free customised interior design proposal for your office space at Coolsingel 104
With Officeplanner you can rent, lease or buy a flexible interior design package based on your preferences and requirements for the interior of your office space. Your order will be delivered at your desired location within 1 week.
More about Officeplanner