Rent office space Rotterdam Center, Westblaak 92
Facilities
Internet
Coffee/tea
Meeting space
KVK-registration
Postal address
Kitchen
Parking
Accessibility
Bus stop Rotterdam, Westblaak

1 min walk (0.1 km)

Subway station Rotterdam, Beurs

3 mins walk (0.2 km)

Railway station Rotterdam Blaak

11 mins walk (0.9 km)

Subway station Beurs

4 mins walk (0.3 km)

Park

6 mins walk (0.5 km)

Gym

5 mins walk (0.4 km)
Rent at this location?
This is currently available at Westblaak 92 in Rotterdam Center
Available office rooms
Rental price:

€1,068 /mo.
How many square meters of office space do I need?
About this office
Gunstig & duurzaam kantoorruimte huren in Rotterdam
In deze vestiging, gelegen aan de Westblaak te Rotterdam, huurt u op flexibele wijze kantoorruimte. Bij SKEPP huurt u hier op eenvoudige wijze werkplekken of (ingerichte) kantoorunits.
Maak gebruik van flexibele huurtermijnen
Een flexibele huurtermijn behoort tot de mogelijkheden. Dit kantoorgebouw kan aangemerkt worden als het meest groene gebouw van Rotterdam, met vooruitstrevende technische installaties.
Kantoorkamers beschikbaar vanaf 20 m2 voor maar €250,- p.m.
Hier zijn kantoorunits in elke grootte te huur, vanaf 20 m2. De vanaf-huurprijs bedraagt slechts €250,- per maand. Dit aanbod is met name ook erg interessant voor startende ondernemers en jonge bedrijven! Voor die prijs zit u met uw bedrijf op erg goede en centrale locatie in Rotterdam, zowel qua bereikbaarheid alsmede qua voorzieningen in de omgeving.
Bezoek dit kantoorgebouw aan de Westblaak in Rotterdam
Dus bent u op zoek naar een werkplek, kantoorunit of kantoorruimte op maat in de Maasstad? Zorg dat u de juiste indruk krijgt en plan een gratis rondleiding bij SKEPP!
Media
Get a good impression of this office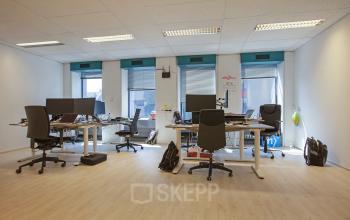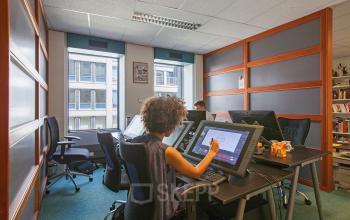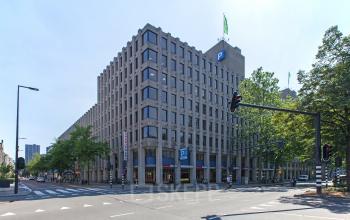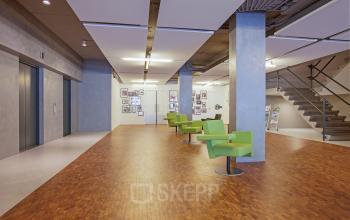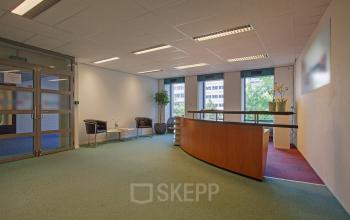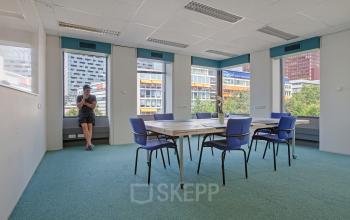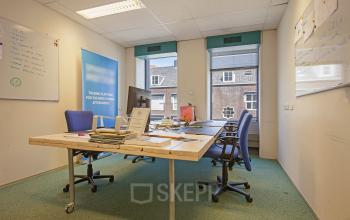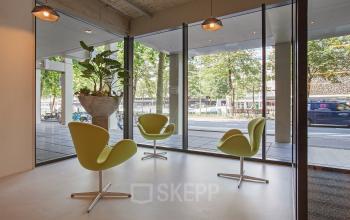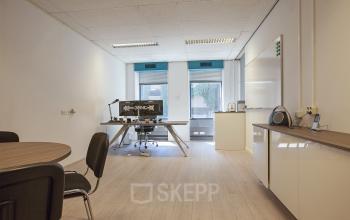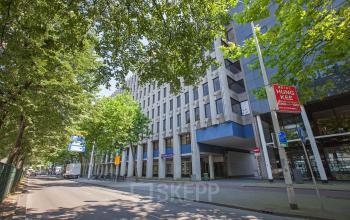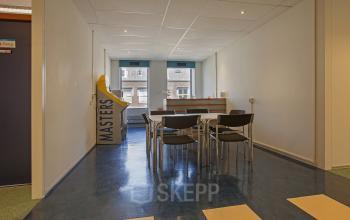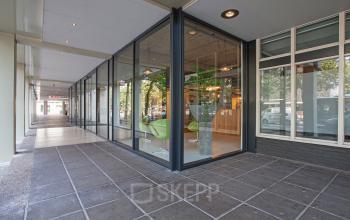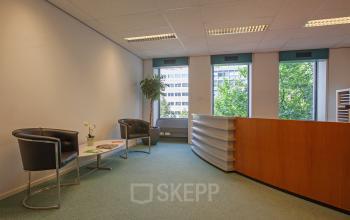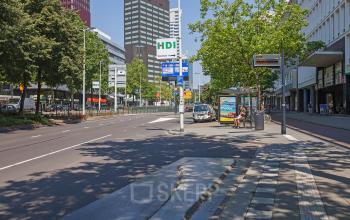 Reviews
Find out what other people said about this location
L
Lisette Blommers
Top kantoor, heb hier met veel plezier gebruik gemaakt van de geboden ruimte.
F
F. van Betten
Prachtige centrale locatie in Rotterdam, ik ben enthousiast!
P
Patrick
Op het eerste gezicht straalt het pand al professionaliteit uit.
Het is ook nog eens goed bereikbaar
K
Karin
Ziet er netjes uit, zeker het overwegen waard om hier een werkplek te huren
D
Don
Vele faciliteiten, de ruimtes zien er professioneel uit.
J
John
Zeer strak afgewerkt kantoorpand.
Zeer geschikt voor de wat meer corporate ondernemingen.
L
Lisan
Dit kantoorpand lijkt me meer dan prima, alles ziet er super uit...
L
Lonneke
Centrale ingang, altijd handig en ziet er professioneel uit!
Thanks for your review!
We really appreciate that you have taken the time to share your opinion with us and other customers! That is why you get from us!
Office interior design with Officeplanner
Request a free customised interior design proposal for your office space at Westblaak 92
With Officeplanner you can rent, lease or buy a flexible interior design package based on your preferences and requirements for the interior of your office space. Your order will be delivered at your desired location within 1 week.
More about Officeplanner