How to open a company in the Netherlands
By Matthijs von Piekartz
Wednesday, February 20, 2019
The Netherlands is a relatively small country located in western Europe which has a long history of trade and commerce. It is strategically positioned between several important countries, such as Germany, the United Kingdom, and France, which makes it a popular place for international companies.
---
Opening a company in the Netherlands
Step 1: Create a business plan, name and choose a region to open your company in;
Step 2: Find out possible premises, business partners and relevant taxes for your business;
Step 3: Obtain the relevant permits and visas from the Dutch government;
Step 4: Register your company with the Dutch Chamber of Commerce;
Step 5: Consider learning Dutch and inform yourself about life in the Netherlands;
Step 6: Use this checklist to make sure you covered every aspect.
With large companies such as Philips, Tesla, ASML, Adidas, and Panasonic already headquartered in the Netherlands, recently shifts in the political climate have caused even more companies to open a company in the Netherlands. In this blog, we will give you an overview of all the information you need to consider. Aside from that we will list the best sources to find more information, including information about Dutch culture and Dutch people in general!

The Dutch Foreign Investment Agency is a part of the Dutch government and has been created to help foreign companies. The agency offers free-of-charge support and will help find out possible premises, business partners and relevant taxes for companies that want to open a company in the Netherlands. According to the World Competitiveness Report 2017-2018 by the World Economic Forum, the Netherlands has the most competitive economy in the European Union (EU) and is ranked 4th worldwide.
Over 90% of the Dutch population is able to fluently hold a conversation in English
The report also stated that the Netherlands has the 3rd best infrastructure in the world. Furthermore, the government of the Netherlands strives for continued support to improve innovation, research and growth. According to Eurobarometer, over 90% of the Dutch population is able to fluently hold a conversation in English, both of these points result in that it is relatively easy for foreign companies to open a company in the Netherlands.
The ease of doing business is one of the key factors international companies should keep in mind when deciding on where to locate or expand their company. If it is difficult to do in business in a certain country then this might have a negative impact on the company as a whole.
How to expand or open a company in the Netherlands
When deciding on a country, it is important to keep in mind several additional things. Firstly, it is important that employees of the company are eligible or already have the right permits and visas. If you are an EU citizen then this process is considerably easier as the rules and regulations that have to be taken into account are far fewer than for people outside of the EU. This gives companies already located in the EU an advantage, allowing them easier access to the Netherlands in this case.
Before moving it could be beneficial to immerse yourself in Dutch culture
Before opening a company in the Netherlands, it could be beneficial to immerse yourself in Dutch culture, this could be done by visiting the Netherlands, watching Dutch movies and/or engaging in conversation with Dutch people in general. Moreover, aside from the right permits and visa, you must ensure that you have the right identity documents (e.g. passports, residence permits or European ID cards) and that any foreign qualifications are also valid in the Netherlands.
The Dutch government has published an easy-to-use checklist, in this checklist you can find out what you need to keep in mind when opening a company or expanding to this country. On the website of the Dutch government, there is a lot more information freely available, making it a good resource if you want to find answers to specific questions.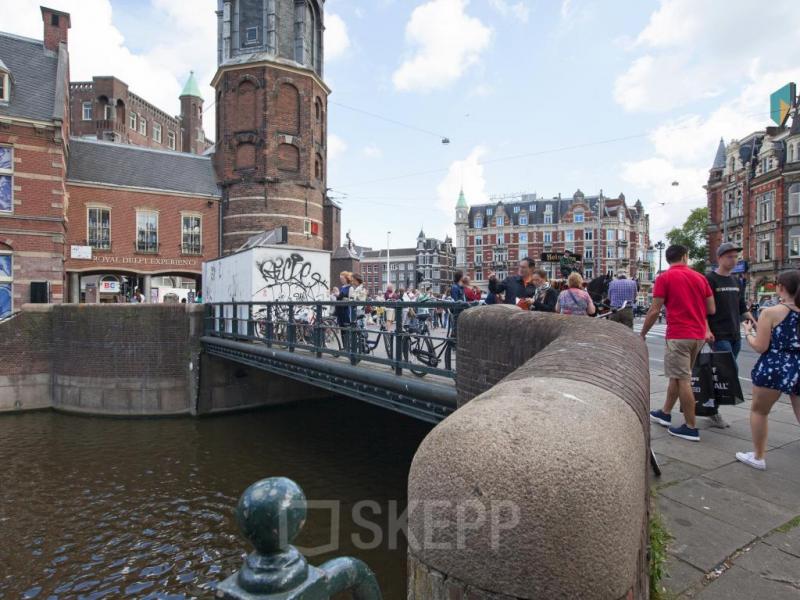 Almost all of the major cities have a great historic centre.

Living in the Netherlands
The lifestyle of Dutch people is somewhat different from that of other European countries. As mentioned before, it could be a good idea to familiarize yourself with the culture of the Netherlands beforehand. According to cultural researcher Geert Hofstede, Dutch people in general value independence, a good work-life balance and maintain a pragmatic outlook on life with emphasis on enjoying themselves when possible. Even though the country is densely populated, it is still possible to enjoy many great sights and marvel at the landscapes which are covered with pastures, canals and windmills.
Most cities have a historic centre with buildings dating back several centuries
The cities are compact and aside from Rotterdam, which has a very modern look due to being partially destroyed during the Second World War, most cities have a historic centre with buildings dating back several centuries. Due to the country's location, size and good infrastructure, it is not difficult to take trips abroad and partially as a result of that travelling abroad is very popular amongst Dutch people.
The good infrastructure has the advantage that you will save a lot of time if you decide to visit other areas of the country or nearby foreign countries. In the next parts of this blog we will tell you a bit more about some areas to find office space for rent in the two biggest cities of the Netherlands; Amsterdam and Rotterdam.

Have a look at our video about the Zuidas area in Amsterdam.
Finding office space in Amsterdam's popular Zuidas area
When expanding or opening your company, you could consider renting office space in Amsterdam, the capital of the Netherlands. The Amsterdam Zuidas area is one of the most popular locations for office spaces in the Netherlands. Large international companies such as Google, JP Morgan, Deloitte, Coolblue, Houthoff Buruma, ABN Amro and Arcadis are already renting office space in this area.
The Zuidas is, amongst other things, attractive because of its good accessibility. Schiphol airport, the third busiest airport in Europe, is only seven minutes away by train! The Zuidas is also easily accessible by train from other cities, accessibility is also very good by metro, bus and tram. Unit prices are between €1500 and €2500 per month based on an office for 4 people. Workplace prices are between €500 and €900 per person. SKEPP has a diverse range of office spaces available in the Zuidas, as well as in the city of Amsterdam as a whole.
Available office space in the rapidly evolving centre of Rotterdam
Perhaps instead of choosing for Amsterdam, you would like to open a company closer to the biggest harbour in Europe? The city of Rotterdam has a unique skyline of office buildings and hotels that characterize this city centre. No other city in the Netherlands changes as fast as Rotterdam.
New buildings like De Markthal, the Rotterdam Building and FIRST Rotterdam are great examples of this quickly changing skyline. Rental prices for office spaces in this area of Rotterdam vary from €140 per square meter per year to €200 per square meter per year. in Rotterdam, SKEPP offers a wide range of office spaces for rent.


Contact us
Still not sure about how to open a company in the Netherlands?
Do you have any further questions that were not answered in this blog? Or maybe you are still considering other European countries? It might be interesting to also read the other articles we wrote in the series of "How to open company in": 
We would love to be of service if you already know where you want to open your company, but also when you are still in doubt! Our real estate experts have already helped hundreds of companies to find their preferred office spaces. Hence, if you have any questions, please do not hesitate to contact us! You can contact us by phone at +31 858 882 339 or email us at info@skepp.com. We can help you further with information about opening a company in the Netherlands or one of the above mentioned countries.