Rent office space Rotterdam Alexander, Marten Meesweg 25-G
Accessibility
Bus stop Rotterdam, George Hintzenweg

2 mins walk (0.1 km)

Railway station Alexander

5 mins walk (0.4 km)

Subway station Alexander

5 mins walk (0.4 km)
Rent at this location?
This is currently available at Marten Meesweg 25-G in Rotterdam Alexander
How many square meters of office space do I need?
About this office
Kantoorruimte huren aan de Marten Meesweg in Rotterdam (Alexander)
Wil jij graag een kantoorruimte huren aan de Marten Meesweg in Rotterdam Alexander? Neem dan een kijkje in dit prachtige kantoorpand. Het kantoorgebouw is onlangs volledig gerenoveerd en je huurt hier een kantoorruimte in een uniek ontworpen ruimte. Er is rekening gehouden met duurzaamheid en dus op milieuvriendelijke wijze verbouwd. De locatie van het kantoorpand is makkelijk te bereiken en de faciliteiten in- en rondom het kantoorgebouw zijn goed geregeld.
Huurprijzen
De beschikbare kantoorunits zijn gecreëerd op de zesde en zevende verdieping van het kantoorgebouw. De kantoorruimten huur je met een full-servicepakket, dus ook gemeubileerd. Je kunt dus direct je kantoorruimte betreden en direct aan de slag! Zo zijn er kantoorkamers beschikbaar voor 3 personen, hier betaal je een maandelijks bedrag van €798,-. Huur je liever een kantoorunit voor 8 personen? Dit is ook mogelijk voor €2128,- per maand. Deelverhuur is mogelijk en de prijzen zijn inclusief alle bijkomende services en faciliteiten. Benieuwd naar alle mogelijkheden?
Vergaderruimten en 24/7 toegankelijk
Het huren van een kantoorruimte of werkplek aan de Marten Meesweg in Rotterdam Alexander brengt veel voordelen met zich mee. De voorzieningen zijn goed gefaciliteerd, bijvoorbeeld de aanwezige vergaderruimten. Erg prettig wanneer dit aanwezig is een kantoorpand, je kunt hier een vergadering plannen met je collega's en een presentatie geven voor bezoekers. Dit kan bijvoorbeeld in de avonduren plaatsvinden, wat op deze locatie ook mogelijk is. Door de 24/7 toegankelijkheid bepaal jij zelf wanneer je gebruik maakt van jouw werkplek.
Locatie en bereikbaarheid
Het kantoorgebouw is gelegen op een prettige locatie om te bereiken met zowel de auto als met het openbaar vervoer. Via de A20 rijd je al snel naar het kantoorpand en ook Rotterdam The Hague Airport ligt op slechts 15 minuten rijden. Reis je liever met het openbaar vervoer? De dichtstbijzijnde bus- en tramhalte liggen op loopafstand. Net zoals het winkelcentrum Alexandirum, hier zijn leuke winkels en goede restaurants te vinden.
Huur jij binnenkort een kantoorruimte aan de Marten Meesweg in Rotterdam Alexander?
Zie jij het wel zitten om een kantoorruimte te huren aan de Marten Meesweg in Rotterdam Alexander? Wacht dan niet langer en plan een rondleiding in op een datum en tijdstip dat jou schikt. Wil je graag extra informatie over het kantoorgebouw ontvangen? Neem dan contact op met één van onze vastgoedconsultants. Wij helpen je graag gratis en geheel vrijblijvend verder om de juiste kantoorruimte te vinden in Rotterdam.
Media
Get a good impression of this office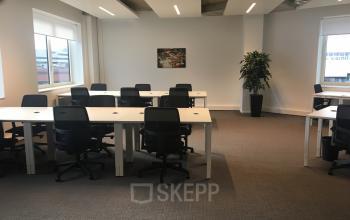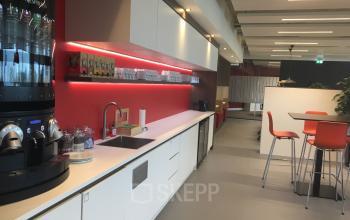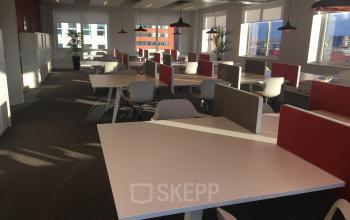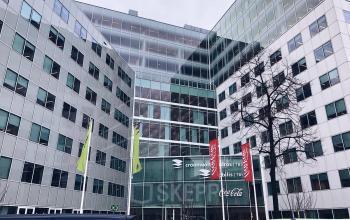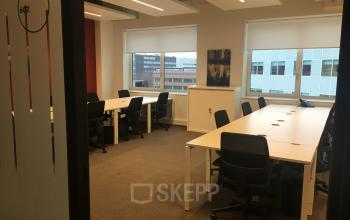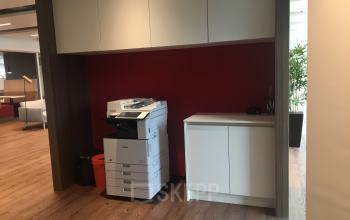 Reviews
Find out what other people said about this location
There are no reviews of this office yet. Will you be the first person to leave a review?
Thanks for your review!
We really appreciate that you have taken the time to share your opinion with us and other customers! That is why you get from us!
Office interior design with Officeplanner
Request a free customised interior design proposal for your office space at Marten Meesweg 25-G
With Officeplanner you can rent, lease or buy a flexible interior design package based on your preferences and requirements for the interior of your office space. Your order will be delivered at your desired location within 1 week.
More about Officeplanner